The Set-Up
The first lesson Taylor learned about being a professional comedian is that Saskatchewan has its own rules. Most comedians in other places start out with a 3–5 minute set, but the scene is different in Saskatchewan, where it exists at all.
"There isn't really a comedy scene in Prince Albert," Kelly says. "Saskatoon's got a scene; Regina's got a scene, but it's never open mics or those kinds of shows. They had a Yuk Yuks in PA, but you had to be on a roster, and no-one calls you for a comedy show just because you want to be a comedian—you've got to go out and do it!"
So he went out and did it. His first show wound up being an hour-long set at a Christmas party for a bank in PA.
"It was ridiculous!" he says with a laugh. "It was going from zero to a hundred. That was the most I've ever prepared for anything in my life—as opposed to Just for Laughs, or a TV taping, or anything."
After that, he started doing bar shows in Saskatoon when he could, gaining experience and a reputation that took him to shows in Calgary, the States, and the Just for Laughs Homegrown competition. The mix of corporate shows and bar scenes he played in his early days sharpened his skills, forcing him to read the room on the fly in order to tailor his show for the crowd in front of him.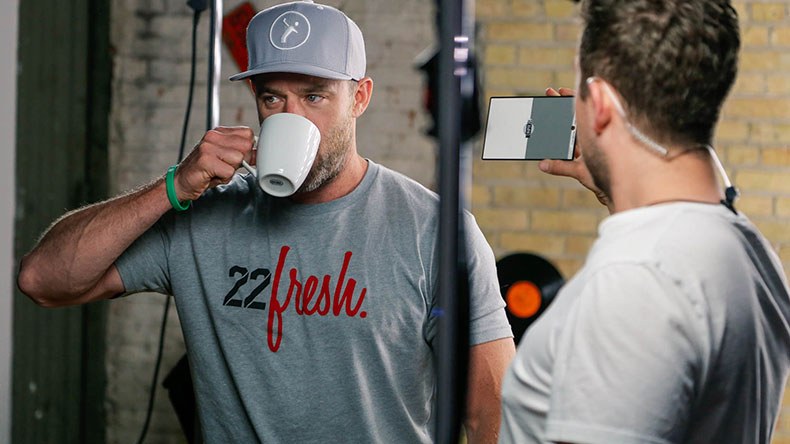 Timing is Everything
Flexibility is key on stage, but Taylor says what's really made a difference in his career is his accessibility. He's the first to admit that he's terrible with computers, but that's worked to his advantage, because managing everything through his phone has made him more accessible and responsive to people who want to book him.
"That accessibility means everything is done immediately. Every time I get a notification, it's exciting—that could be work!"
Bookings go directly from his email to his calendar with hardly a moment in between. If he's not checking his email, he's using his phone to record a quick demo, riffing with people on Twitter, or promoting upcoming shows on Facebook. And as for online content? As far as he's concerned, the opportunity to broaden your reach is great for comedians.
"You see all kinds of videos on Facebook getting all these views, and it can only be good for us as comics. As soon as people see that there's 25 million views on something, they figure there's got to be something to this. All those views help."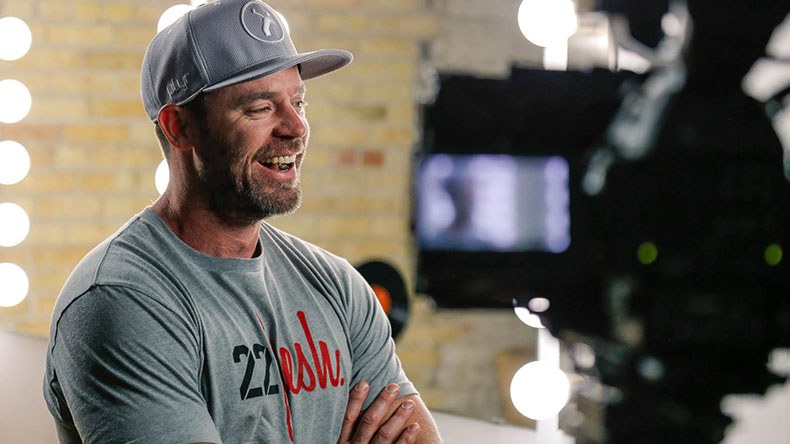 Thank You and Goodnight
There's one piece of advice that Taylor keeps getting, but he keeps ignoring it, too: leave Saskatchewan.
"I love Saskatchewan, so there's really no reason to move," he says. In addition to having deep roots in the province, Taylor likes working in front of Saskatchewan crowds. We're friendly and approachable, and we come out ready to have a good time.
His advice for other comedians comes from his early days doing any show he came across.
"You have to be hungry for comedy to pay the bills. And it's worked out for me—it's like a holiday for life."
Taylor has made it in comedy, but for most of us business is no laughing matter. If you're ready to take your side-hustle to the main stage, see how SaskTel Business Solutions can help.