But one of the hardest things to decide is where to work. If you're a freelancer, it can be lonely and distracting working from home or coffee shops. And if you run your own business, leasing and furnishing office space can be an expensive commitment.
That's where coworking spaces come in. For a simple monthly fee (usually per desk or office), coworking spaces provide you with the essentials: a physical address, a workspace, a power supply, and Wi-Fi. Many also provide other useful amenities like printers, bookable meeting rooms, and communal kitchen/meal areas.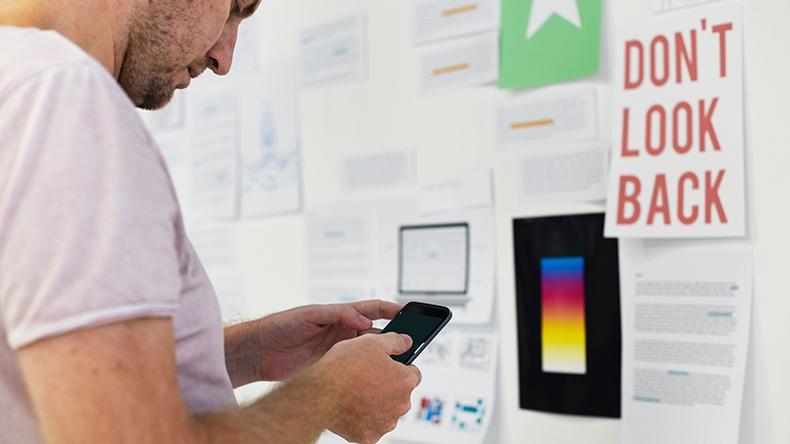 5 ways coworking can work for you
Socializing and networking
This is the main reason most people want to be in a coworking space. It can get pretty lonely working at home. Being around like-minded people keeps you focused on your work, gives you access to a lot of smart, diverse folks to bounce ideas off, and can often lead to new clients.
SaskTel is a proud sponsor of the 25th Street Theatre, which runs its business from a Riversdale coworking space in downtown Saskatoon. We spoke with the theatre's Executive Director, Danielle Altrogge, about her coworking experience. Danielle sees businesses in her space collaborating with - and advocating for - each other regularly. "Cross-promotion is one of the best tools that we have," she says.
Surrounded by lots of useful companies and skills
Apart from just being around other people, coworking also means you're surrounded by people and companies with a wealth of useful skills that can support your business. Coworkers can collaborate or swap mutually beneficial skills, such as photography, branding, design, and web-hosting, which helps to build a sustainable business community.
Setting a routine
If you're currently working at home, you'll know how hard it is to set a routine. It can be really difficult to concentrate and dozens of non-urgent household jobs suddenly start competing for your attention. Or the opposite happens, and you end up working all the time because you effectively live in your office. Having somewhere to go every morning gets you into a healthy routine and enables you to create a sensible work/life balance.
Shared facilities
We've all got more exciting things to spend money on than a laser printer or a copier. It's only when you start working for yourself that you realize how many things you took for granted in your full-time job. Even if you don't use them often, having access to printers or copiers always comes in handy.
Meeting rooms
Trying to pitch new ideas to your clients at your home or in a coffee shop is never going to look professional. Having access to meeting rooms with projectors or big monitors and no interruptions will give your new business presentations a much higher chance of success.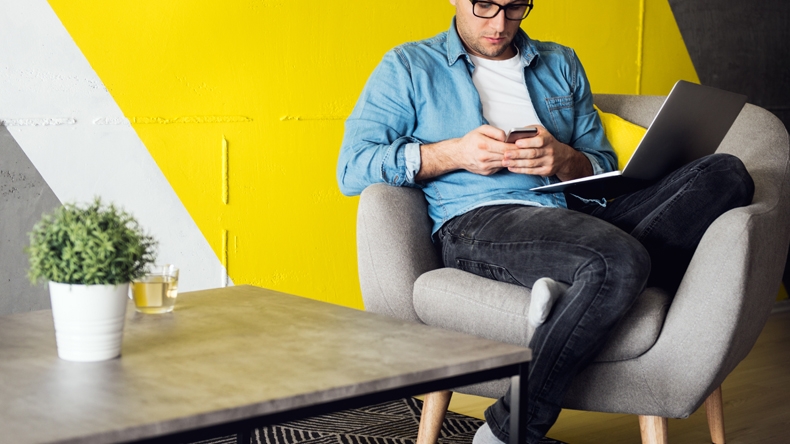 5 ways coworking might not work for you
Cost
There's no getting around this; using a coworking space does cost money which can be tricky when you're trying to get a business off the ground. But it is possible to get space in Saskatoon for as low as $100-$150 per month. Think about all the benefits that it's going to buy you and remember, it's hard to walk the entrepreneurial walk from your spare bedroom.
Noise
With so many ambitious, adventurous people all in one place, coworking can get a little noisy at times. But that's all part of the excitement. Most people keep a good pair of noise cancelling headphones on hand for when they really need to concentrate.
Distractions
It can be hard to work solidly from 9-5 with so many socializing opportunities around you. You'll inevitably spend some of your day chatting to other people. But there's also a good chance some of those chats could lead to new projects.
Commuting
In Saskatchewan, coworking spaces in are located in downtown Saskatoon and Regina, which means you'll have to get back into commuting. While this takes time and costs money in fares or gas, remember you don't have to travel at peak times. Maybe you'd prefer to work 8-4. Or 10-6. You're your own boss now, so you can choose your hours.
Constant change
Coworking spaces are a bit more liberal than most offices. Different people are in and out all the time. You might need to find a vacant desk every morning as some places don't offer fixed workspaces. While this only takes a few days to get used to, it's not always for everybody.
Danielle agreed that the upside to coworking spaces far outweighs any downside. Finding the right coworking space for your business can really energize you. Having people around you keeps you motivated—especially on those tough days that all freelancers and small businesses go through. Even if you're only toying with the idea of a coworking space, find out if there are some suitable locations near you and go take a tour. You never know—you might love it!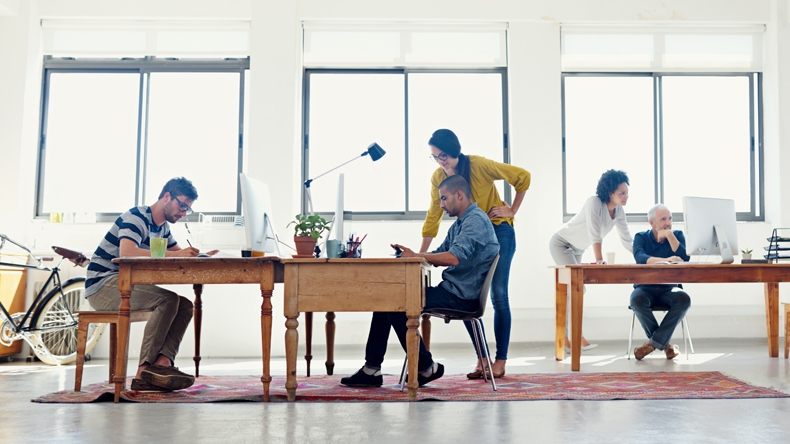 Where can you cowork in Saskatchewan?
To find out more about coworking for your business, check out these spaces in Saskatoon and Regina.