A worldwide non-profit in 28 countries, Dress for Success helps women improve their attire and confidence so they can achieve economic independence. It's a wonderful cause and SaskTel is a proud sponsor of Dress for Success and their gala fundraiser in Saskatoon. Inspired by their great work, here's how you can help local women (and yourself) to dress for business success.
How you can help

Are you ready to Marie Kondo your closet? Dress for Success has two offices in Saskatchewan (Regina and Saskatoon) that help local women to dress for professional success. They will happily accept your donations of gently-used professional clothing, shoes, and accessories. This includes your suits, skirts, and tops, business casual, "black pants and white button-down" clothes, medical scrubs, and everything in between. They also accept accessories that finish an outfit, such as shoes, boots, purses, scarves, and jewellery, plus outerwear like coats, hats, gloves, and bags.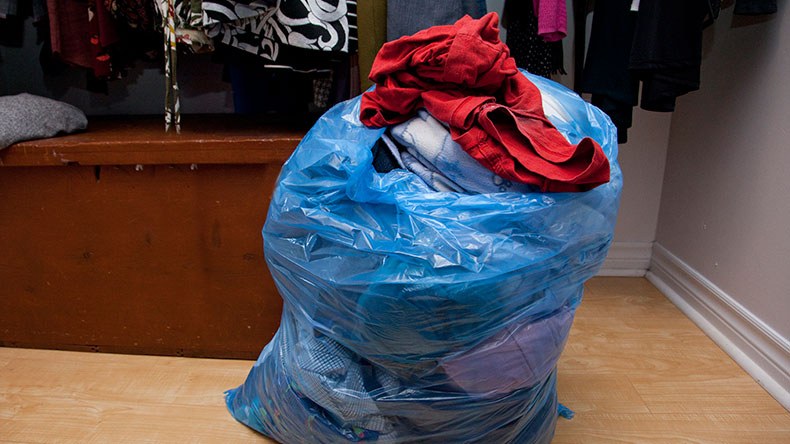 Where to drop off your clothes

In Saskatoon, you can drop clothes off at either Conexus Credit Union branch during their business hours—just ask at the reception desk and they will gladly take your items. In Regina, clothing donations are accepted at Dress for Success Regina, 3025 13th Avenue (Cameron St. entrance) from 6:30-8:30 p.m. on non-holiday Monday evenings.

The Dress for Success curators will then pair your items with local ladies to improve their wardrobe. It's the perfect time to donate, too, as you'll be helping women dress for the Saskatoon Job Fair on March 20th.



We dressed for gala success

On March 7th at Saskatoon's beautiful Remai Modern art museum, Dress for Success Saskatoon hosted their annual gala fundraiser, Ensemble 2019. SaskTel is a proud sponsor of Ensemble which featured a cocktail reception, local chefs serving gourmet tapas, and a swag wheel of great prizes. All proceeds will benefit Saskatchewan women who will receive a professional wardrobe makeover.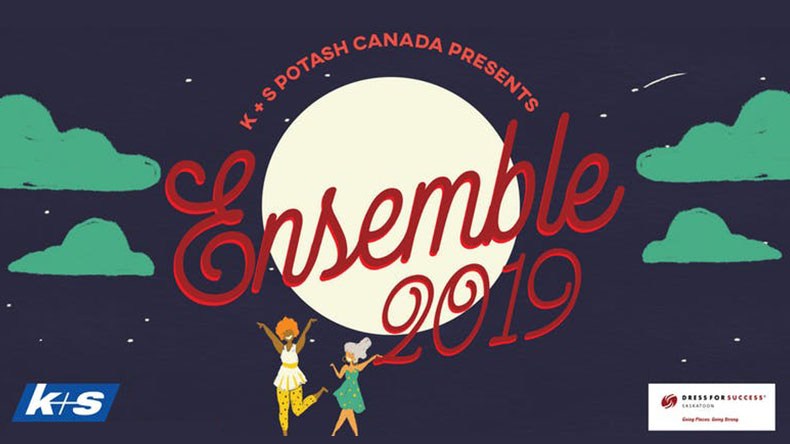 How to dress for career success

To boost your business look, follow these 6 basic guidelines:
Tip #1 - Get clothes that fit

A proper fit goes a long way to a professional look. Update your wardrobe if you've changed sizes or you haven't replaced your work clothes in a while and they look dated and faded.
Tip #2 - Collect core pieces

Simple, understated style will always win the day, so avoid trends and stick with the classics. Here's how to build your 9-to-5 wardrobe with the basics:
If your dress code is conservative, wear...
A great (and great-fitting) suit in a neutral colour...and look for heavier fabrics like wool
Neutral dresses in simple shapes -- black, navy, or wine-coloured sheath dresses are easy and you can wear them year-round.
Blazers -- start with basics (black or tweed) then keep adding to your collection.
Knee-length pencil skirts
Black or grey dress pants
Button-down shirts and blouses
Classic pumps
Sweaters
Sheer stockings
Comfortable loafers or flats

If your dress code is business casual, wear…
A great black or navy blazer
Button-down shirts and blouses
Dressy pants
Grown-up jeans
Clean, simple dresses
Cool flats or ankle boots
Knit shirts and tank tops
A pair of heels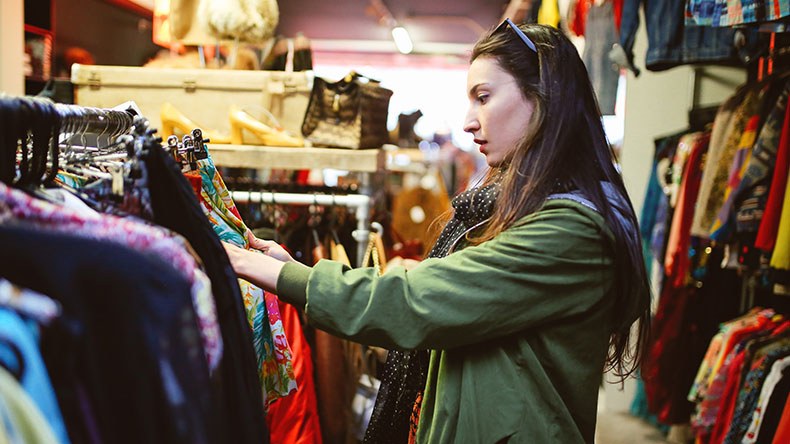 If your dress code is creative:

Start with a foundation of business-casual clothing then loosen them up with:
Fun third pieces, e.g. long vests or blazers that differ from the basic navy or black
Interesting denim jeans that you pair with a dressier top and great shoes
Go crazy with your accessories, e.g. belts with fun details or whimsical jewellery


Tip #3 - Quality and versatility

You want work clothes that will last for a long time, even it if means you have to spend a bit more. Quality clothing = quality material. You want a high ratio of natural fibres (cotton and wool) to synthetics. And if you don't want to pay dry cleaning bills, look for washable fabrics instead.
Tip #4 - Be smart about where you shop

Don't pay full price in a big name department store, if you can find a quality item at a discount retailer or through clothing swaps. Online, you'll find used clothes on UsedRegina, UsedStoon, VarageSale, eBay, and Instagram, as well as flash sales on new clothes through Beyond the Rack, Gilt, HauteLook, and zulily. Be sure to check out your local boutique shop, too, as there's been a real shift in secondhand clothing. Saskatchewan boasts excellent consignment & vintage stores that only carry quality clothes.
Tip #5 - Clean and neat clothes & shoes

Cleanliness and neatness never go out of style. Always show up in clean, neat outfits that are free of wrinkles, stains, or holes. Shoes must be clean and polished. Wear comfortable shoes with heels no higher than two inches. Start with closed toe shoes in solid, neutral colours like black, brown, or tan, and expand to other colours if you work in a more casual or creative field. Avoid boots, clogs, and athletic shoes. Pair awesome shoes with less expensive apparel and you'll instantly elevate your look.
Tip #6 - Seek inspiration online

Your phone and computer are excellent ways to get workplace fashion inspiration. Check out Pinterest and Instagram for tips on how to boost your wardrobe on a budget.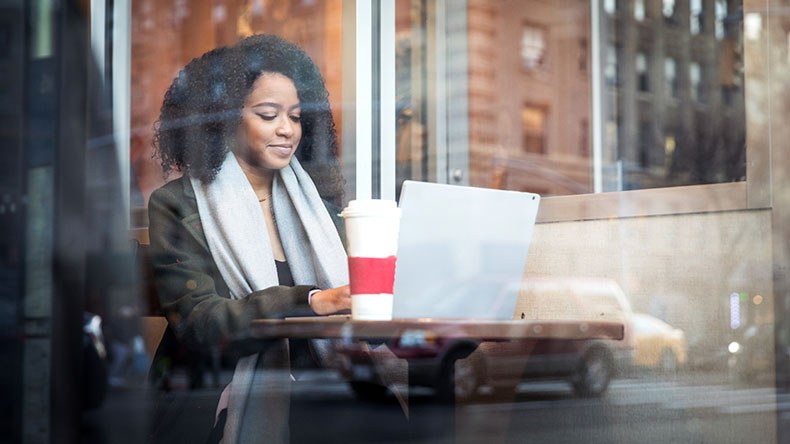 If you'd like more workplace fashion advice (or would like to donate or help volunteer), contact your nearest Dress for Success office in Regina and Saskatoon. You can always ask for clothing tips in boutiques like Two Fifty Two Boutique (now located in both Regina and Saskatoon) and get workplace hair and makeup tips from salons like Luxe Beauty Company in Saskatoon.

Any workplace clothing tips you'd like to add?
Share them with us on Facebook.

Clothing tip sources: Vox, Mic, NBC News