Monitoring and GPS tracking livestock is difficult, not to mention developing technology that can withstand harsh environmental and operational conditions. Smart Paddock took this challenge upon themselves and they now have the lightest and lowest cost GPS smart ear tag in the world. CEO and founder of Smart Paddock Darren Wolchyn was raised on a farm near Grand Prairie, Alberta. You can now find him on the other side of the world in Australia developing solutions that can help farmers there become more efficient. He's currently looking for a way to bring his solutions to North America as well.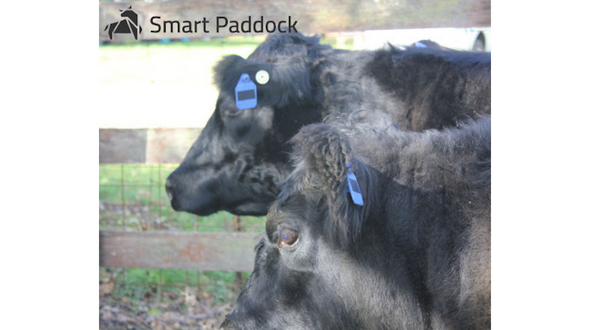 During an event in 2021 hosted by the Saskatchewan Cattlemen's Association and Ag-West Bio, the SaskTel Director of Business Development for IoT and Digital Transformation, Mike Stefaniuk, became particularly interested in Darren's presentation about his low-cost solution called Smart Paddock. "Given some of the things SaskTel is doing and what Smart Paddock is doing, there was a natural fit to collaborate and explore how we could jointly go to market in Saskatchewan and across North America." Mike reached out to Darren through LinkedIn to initiate the idea of a partnership.

"I didn't know SaskTel offered or had this kind of opportunity, so it was really great they reached out."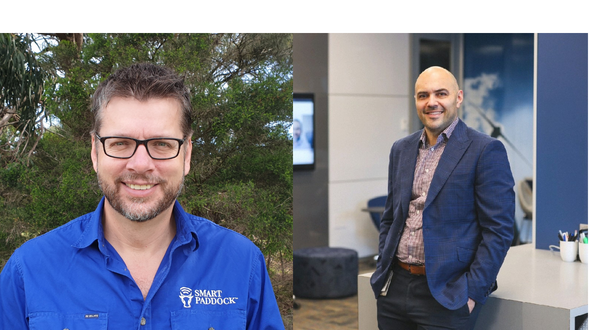 Left to right: Darren Wolchyn, Mike Stefaniuk.
So, what does Smart Paddock do? "The simple answer is we have a GPS ear tag for cattle," says Wolchyn. "But it's really what we do with the data that gets a better return on investment for farmers." From geo-fencing your property to getting alerts when your animal strays outside your farm, Smart Paddock is able to track every move of your animals.

This is the basic level of what Smart Paddock offers; they are now focusing on taking the data they collect and providing feedback to the farmers as to what's going on around their farm from an operational point of view. They are now shifting their focus onto pasture utilization, water management, and the reproduction side of the cow industry.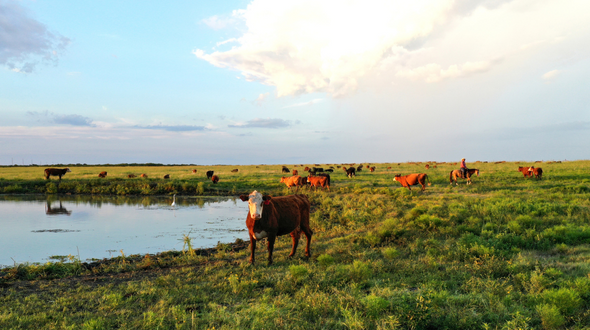 Wolchyn says they are working hard at launching overseas, making some slight modifications to their devices that will support the network technology standards. Initial trials are currently being held in the United States and Agriculture Canada is using some of their devices right now. "With the help of SaskTel, we are hoping to expand very soon into this market," says Wolchyn.

SaskTel has cell towers and partners that have infrastructure in deep rural areas where a lot of the livestock exists. These resources can be leveraged to cost-effectively provide the network that Smart Paddock needs to deliver their solution. "Our whole solution requires internet connectivity down to the ear tags and we found the most economical and practical way of doing this is through the LoRaWAN network," says Wolchyn. "Having a local partner that can provide the technology and the local support was key for us."

"The sensors are one thing, but they just collect data," says Wolchyn. "It's really up to companies like ourselves, working with SaskTel, to collect that data and make it useful for the farmers. We need to take that data from our ear tags and combine it with other sensors on the farms to give us much better solutions. This is why we are supporting other sensors in our platforms such as water sensors in troughs, electric fences, and other general tracking solutions for assets."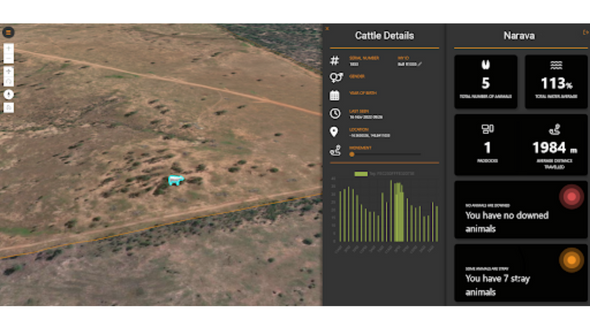 The problem with a lot of ag tech is that you end up with about 20 different apps on your phone and none of the data correlates or talks to each other and that basically makes it unusable," says Stefaniuk. "If you can get multiple data sets working together, now you're delivering more value and meaning to the producer and that's what allows them to become more efficient in their operation."

Data is the crucial component for the future in agricultural technology. Stefaniuk says, "SaskTel wants to provide the enabling infrastructure and drive the cost of that ag data acquisition down to the greatest extent possible. Doing these creative solutions like LoRaWAN or using partner infrastructure to put sensor networks on, or using our local data centres so that producers know their data is local and belongs to them, these are the things we like to experiment with and Darren, with his whole philosophy and value proposition, fits in so perfectly with that."

SaskTel Business is going to Agribition. To learn more about how SaskTel provides IoT solutions to the ag tech industry, visit both Mike and Darren at Booth #440 in the Co-operators Arena 3. If you can't make it to Agribition to find a solution that's perfect for you, please call 1-844-SaskTel to speak with a sales representative.