What factors affect your brand reputation? One useful approach is the Reputation Quotient (RQ) created by the Harris Poll in Rochester, New York. Harris researchers created this rigorous measure of corporate reputation in 1998. They polled 10,000+ American consumers for their opinions on 100 visible brands.

Their results, published in the Wall Street Journal, ranked these five brands as having the best reputations that year:

1) Johnson & Johnson - healthcare & baby products

2) Coca-Cola - soda

3) Hewlett-Packard - IT, technology, and enterprise products

4) Intel - tech products, solutions, and support

5) Ben & Jerry's - ice cream

Ever since, Harris releases annual poll results—and the 2019 RQ results were just announced. The companies with the best reputations are:

1) Wegmans - supermarket chain

2) Amazon - online retailer

3) Patagonia - outdoor clothing & gear

4) L.L. Bean - outdoor clothing & gear

5) Walt Disney - entertainment company

How do these businesses rank so high—and what can they teach you about your own brand reputation? The answers are in the data, as consumers rated these companies on 6 dimensions and 20 attributes:

Products and Services

Does the company offer high quality, innovative products & services that offer value for money? Do they stand behind their products?

Why Amazon ranks high: Every year, Amazon is rated #1 for best customer service. It's easy to see why: they don't just deliver mountains of products to your doorstep (and post reviews of each product's quality), they're constantly innovating how those packages arrive. According to Forbes, they're replacing mailboxes with locker units that have flexible delivery times, they're experimenting with drone delivery, and they're even offering home delivery (that is, delivery inside your home).

How to boost your social RQ: Is your brand helpful when customers have complaints or suggestions about your products/services on social media? Make social customer service your #1 mission for 2019. For inspiration on how Amazon does it, follow them on Facebook, Twitter, and Instagram.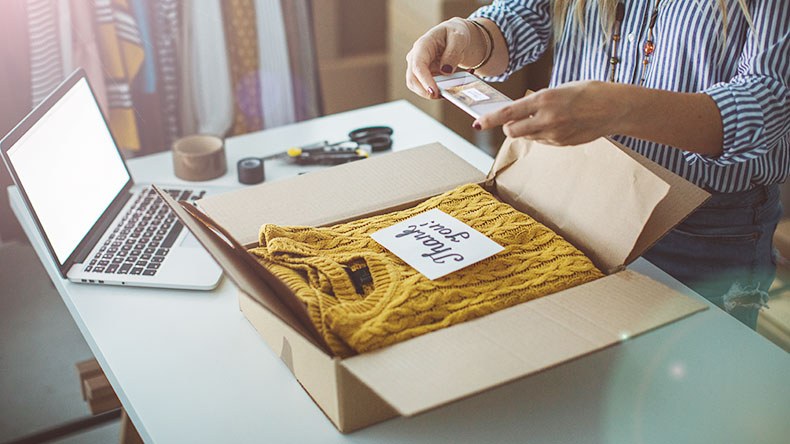 Emotional Appeal

Does the company make you feel good about them? Do you admire, respect, and trust them?

Why Disney ranks high: In the entire history of cinema, one studio, The Walt Disney Company, has perfected the art of emotional appeal. Think of beloved Disney stories like Frozen, The Lion King, and Pinocchio. These films teach you to stop bottling up your emotions; that you can either run from your past or learn from it; and why you should always wish upon a falling star.

How to boost your social RQ: Does your social marketing have an emotional impact? It should. Studies show that people rely more on emotion than information to make their purchasing decisions. Sharing personal, uplifting stories about your business will help your customers develop positive feelings about your brand. For inspiration, follow Disney on Facebook, Twitter, and Instagram.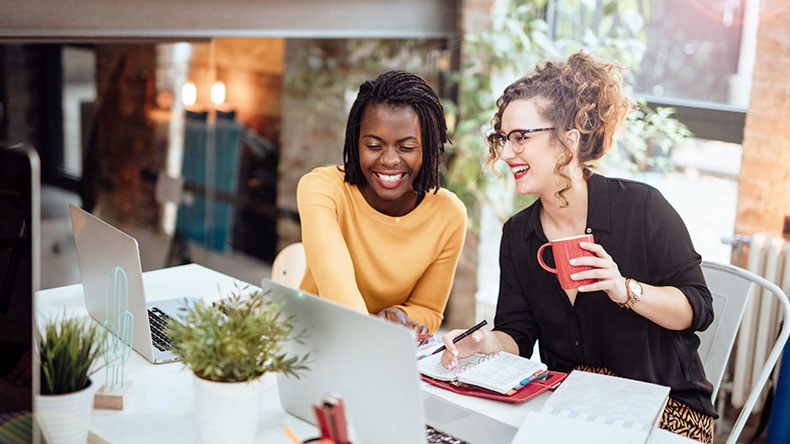 Workplace Environment

Does the company reward employees fairly? Is it a good place to work...and are the employees good at their jobs?

Why Wegmans ranks high: Wegmans has been named one of the '100 Best Companies to Work For' by FORTUNE magazine for 22 consecutive years and was ranked #2 overall last year. According to John Gerzema, CEO of The Harris Poll, the supermarket chain's #1 RQ rating reflects its ability to "build an experience and a community in its stores." According to the Forbes story, Why Wegmans Food Markets Gets The Love of Customer, Wegmans gets customer love by giving love to its employees.

"In order to be a great place to shop, we must first be a great place to work," says Jo Natale, their VP of Media Relations. "We hire the best, and we invest in training and development." Wegmans devoted 50M last year to employee development and sets aside 5M for scholarships. It donates food to the hungry, around 15 million pounds of healthy food each year.

How to boost your social RQ: Happy employees are your brand ambassadors and they can bring in business by showing passion and gratitude for your brand and products. Use social media to post pics and videos of your staff enjoying their work, charity events, and volunteering. These images will strengthen your reputation and make your brand instantly more likable to future employees and customers. For inspiration, follow Wegmans on Facebook, Twitter, or Instagram.
Financial Performance

Does the company outperform competitors? Do they have a record of profitability? Are they a low risk investment with growth prospects?

Why L.L. Bean ranks high: Despite a challenging environment for retailers, L.L. Bean bounced back from years of flat sales and layoffs to grow its revenues by 1% to $1.6 billion in 2018. To celebrate, L.L. Bean just handed out 5% performance bonuses to its workers.

How to boost your social RQ: If your business has a profitable year (and you're sharing the success with your staff and shareholders), social media is an appropriate place to boast about it. People love being associated with generous winners. For inspiration, follow L.L. Bean on Facebook, Twitter, and Instagram.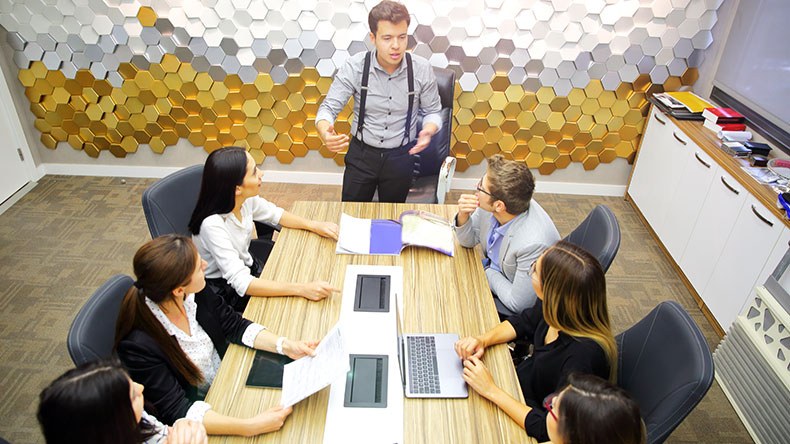 Vision and Leadership

Does the company have excellent leadership that is acting on market opportunities? Do the company's leaders share a clear vision for the future?

Why Amazon ranks high: Jeff Bezos, Amazon's founder and CEO, has created 14 leadership principles that guide Amazon's leadership when they're brainstorming new projects or solutions. Their #1 leadership principle is Customer Obsession, which reads: "Leaders start with the customer and work backwards. They work vigorously to earn and keep customer trust. Although leaders pay attention to competitors, they obsess over customers."

How to boost your social RQ: Encourage your managers to share their knowledge, vision, and management tips in social media such as LinkedIn posts. By turning their visionary leaders into social stars, proactive brands make heroes of their leaders. Just look at Richard Branson, founder of the Virgin Group, who uses social media to raise the profile and emotional appeal of all his brands. For inspiration, follow Branson on Twitter, LinkedIn, and Instagram.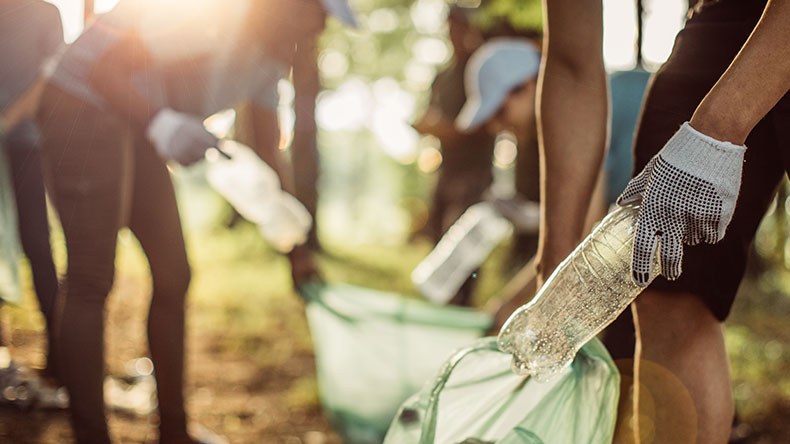 Social Responsibility

Does the company support good causes? Are they environmentally and community responsible?

Why Patagonia ranks high: John Gerzema, CEO of The Harris Poll, says "it's important for companies to understand how important values are today." Prime example: Gerzema says Patagonia has a high RQ because it "walks its talk" as the company pledges at least 1% of sales or 10% of pre-tax profits (whichever is greater) to environmental groups.

How to boost your social RQ: Today's consumer is socially conscious and cares about corporate social responsibility. To earn consumers' trust, use social media to talk about how your business is reducing its carbon footprint, reducing waste, improving energy efficiency, embracing healthy & sustainable practices, and/or donating to important charities. For inspiration, see Patagonia's mission statement ("We're in business to save our home planet") and follow them on Facebook, Twitter, and Instagram.

Thinking locally, what Saskatchewan businesses have great reputations on social media...and why? Share them with us on Facebook.