Born and raised Saskatchewan entrepreneur Kelsey Rae Friesen is a self-taught makeup artist and social media influencer. Her growing audience of 20,000+ followers know her best through Instagram (@kelseyrae_mua) and YouTube.
Kelsey Rae went to school for recreational therapy, but her entrepreneurial spirit nudged her to follow her passion in makeup.
"I first started to get into makeup with clients around 5 years ago. It kind of happened by accident. I always enjoyed doing makeup for my friends and family and then more and more people started asking me."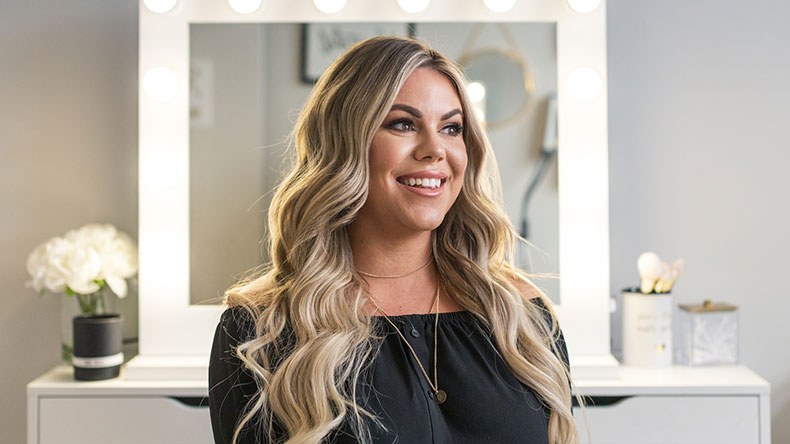 A couple years into her makeup artistry career, Kelsey Rae noticed she could make a brand for herself through social media. She started doing makeup looks on herself and showing off that content on her Instagram.
"I found it really helped my following grow, not only with my clients but on my social media platforms as well."
Being an influencer comes with its perks. Companies are known to send influencers product in the hopes that they will review and share with their audience.
"The first package I got from a company was a package of zippers," KelseyRae shares.
The zipper company reached out to her after her Halloween special effects makeup look blew up on Instagram. Kelsey Rae has since received more relevant products from other companies. She recalls the first big package she received from a reputable makeup brand that she really looks up to.
"They sent me twelve lipsticks and I was over the moon because I know how expensive it is being a working makeup artist. That was the moment I realized I could maybe take this even further."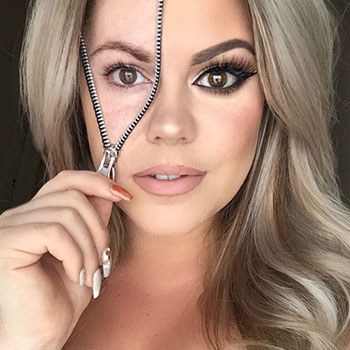 The use of celebrity endorsements is not a new marketing concept, but the rise of social platforms, like Instagram and YouTube, has also meant the rise of a new type of celebrity—the influencer. And that's given a ton of people the opportunity to share what they love with the world—and make a living at it.
"I think anyone can be an influencer. Whether you're interested in cars, food, or shoes, if you put yourself out there and be real with your followers, you'll be able to influence people."
But how does a large, loyal following generate income through a free content platform? Brand partnerships. Influencers are very appealing to a lot of companies because of the expertise, realness and authenticity they show when talking about a product or service.
Kelsey Rae outlined some best practices for brands to work with influencers.
"If you're a business looking to reach out to an influencer, it's most professional to do so through email, not through direct message on social media. Have everything laid out with contracts and make sure it's a good collaboration for both parties.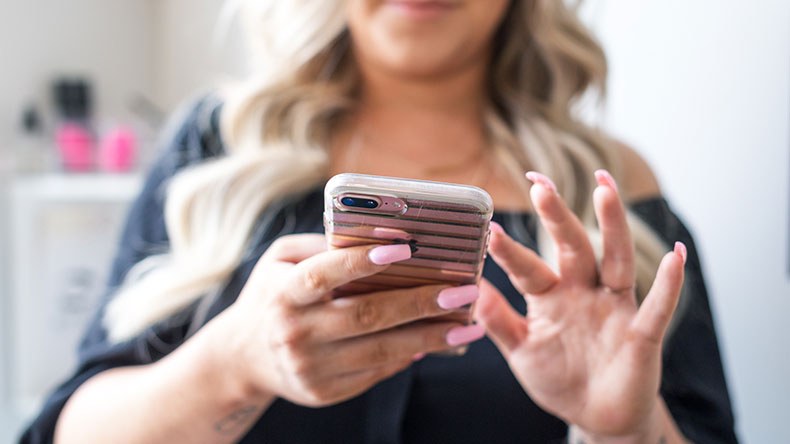 "What helps me decide to do a sponsored post with a company is if they are going to allow me to be truthful. Some companies provide a script for what they want you to say, whereas some companies allow you to do the review as you'd want."
Room for authenticity is important to influencers, because that's what they're followers expect from them.
Kelsey Rae offers her advice for anyone on social media, including businesses.
"Be consistent, upload regularly, and create a brand for yourself. Whether that's shown through the esthetic of your page or the way you like to communicate with your followers. I personally like to do Instagram stories as much as possible. A photo is nice to look at and click on, but I think it's even better to get that connection with your followers through video."
The different social platforms, apps, and tools available at our finger tips enable us to connect with people around the world. The lifestyle of an influencer is closely intertwined with the connection the internet brings. Technology has created so many opportunities that we couldn't have predicted—just twenty years ago, this career would never have been possible.