Planning group activities can be a daunting task, especially if you're the person in the group who is always assigned the responsibility of booking all of the events and accommodations. What if we told you there was an easier way?
Krugo was inspired by a personal experience that CEO Kirk Morrison encountered as he was planning a group trip to Boston, MA. He noticed a gap in the market for an all-in-one app where he and his friends could plan a trip together, with all the events they would like to attend in one place—whether that be concerts, sporting events, or theatre performances. He brought his problem to CTO Andrew Cretin, who had experienced similar problems when planning vacations or ski trips with friends, and so Krugo was born to make that experience easier for everyone.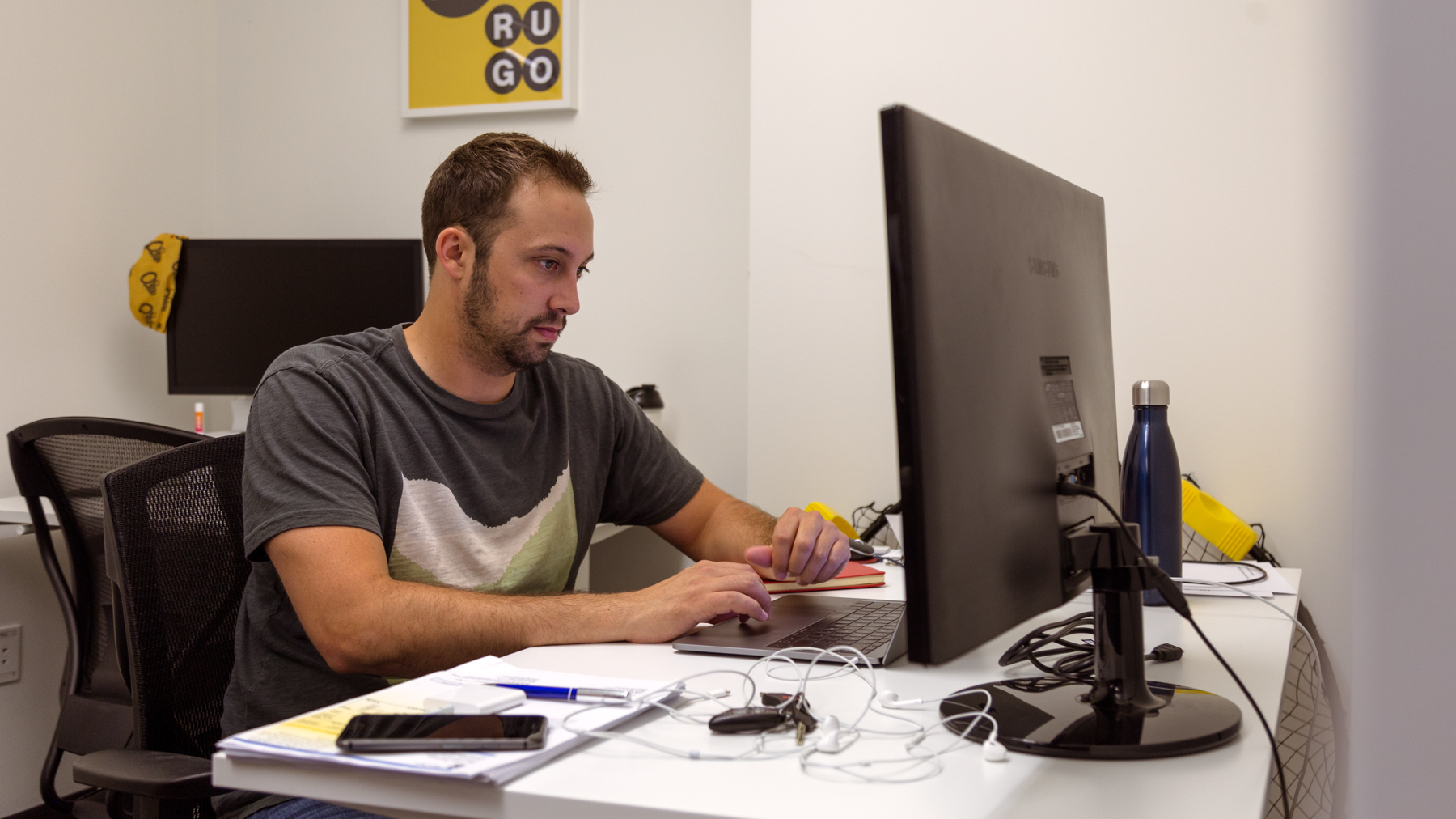 While their main office is located in the Conexus Cultivator, the team is full of individuals who love to spend their free time camping, going on ski trips, and traveling for sports games. Maintaining connectivity is crucial for Krugo and their adventuring lifestyle, and they can't achieve their goals and drive their product forward without a reliable network. Whether the power has failed and they can no longer connect to Wi-Fi, they're on the road, or they're working from a remote location, they need to be able to hotspot to the cellular network or use SaskTel selectWI-FI.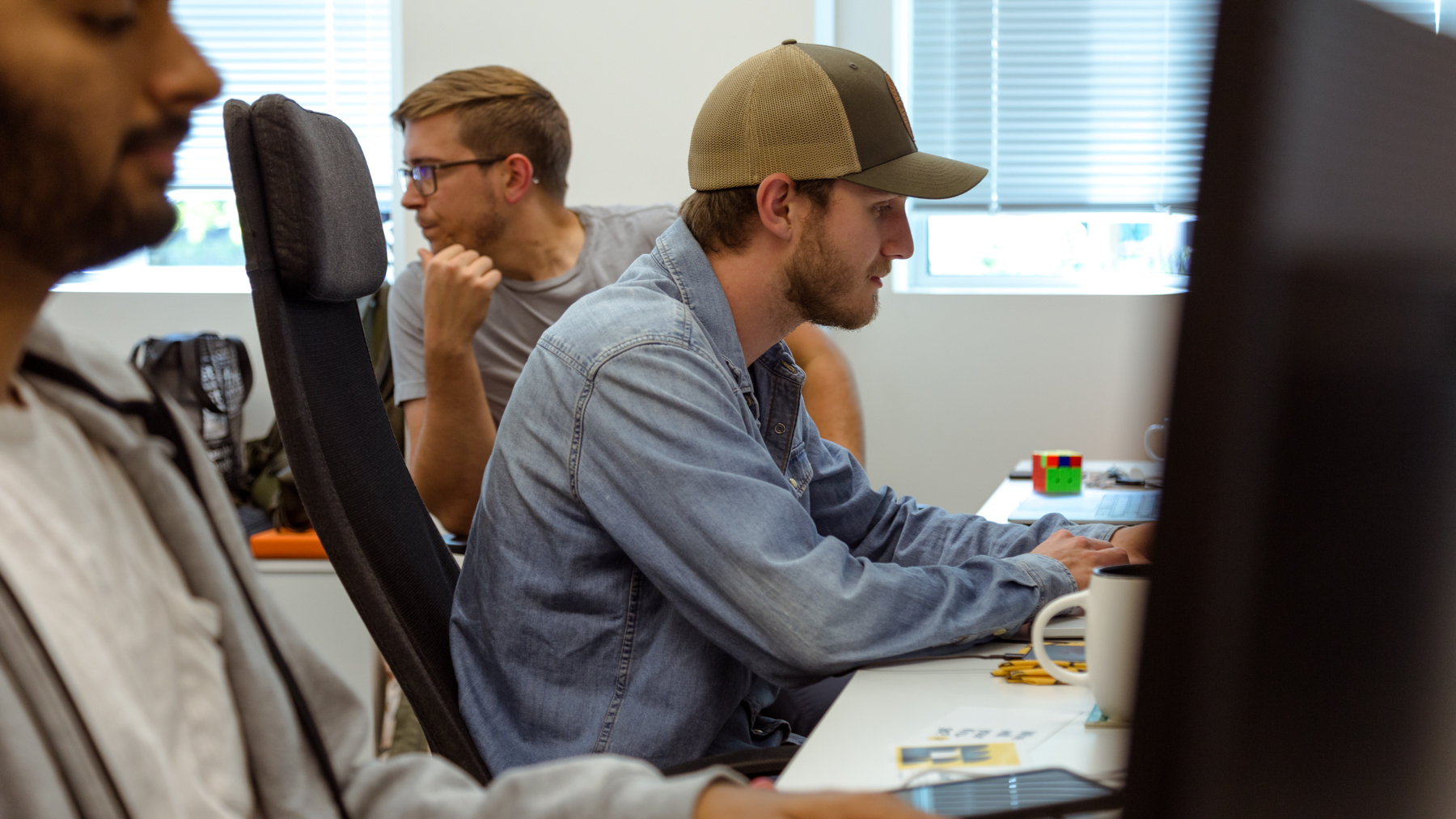 Talent building is important in any tech startup, and Krugo has a specific approach to building an innovative team. They've found that hiring junior employees who are committed to learning and growing within the company has helped them avoid any bad habits that they may have developed in previous jobs. Their junior employees are typically co-op students from the University of Regina's computer science and software engineering courses. SaskTel's flexible student plans ensure that they can have fast Wi-Fi at home that meets their budget.

Workplace culture is increasingly important to organizations of all sizes these days. At Krugo, they're trying to build a culture where everyone enjoys coming to work and where they feel like their opinions are valued and most of all, welcomed. They like to include everyone in the product-focused decision making when planning their company roadmap. They hire software developers who enjoy building innovative software systems—those are the people who will contribute long-term and advance within the company. Cretin loves seeing the daily wins when someone on the team learns something new in software development, or the whole team walks away from a meeting feeling like they have made headway and are aligned on the direction of the product.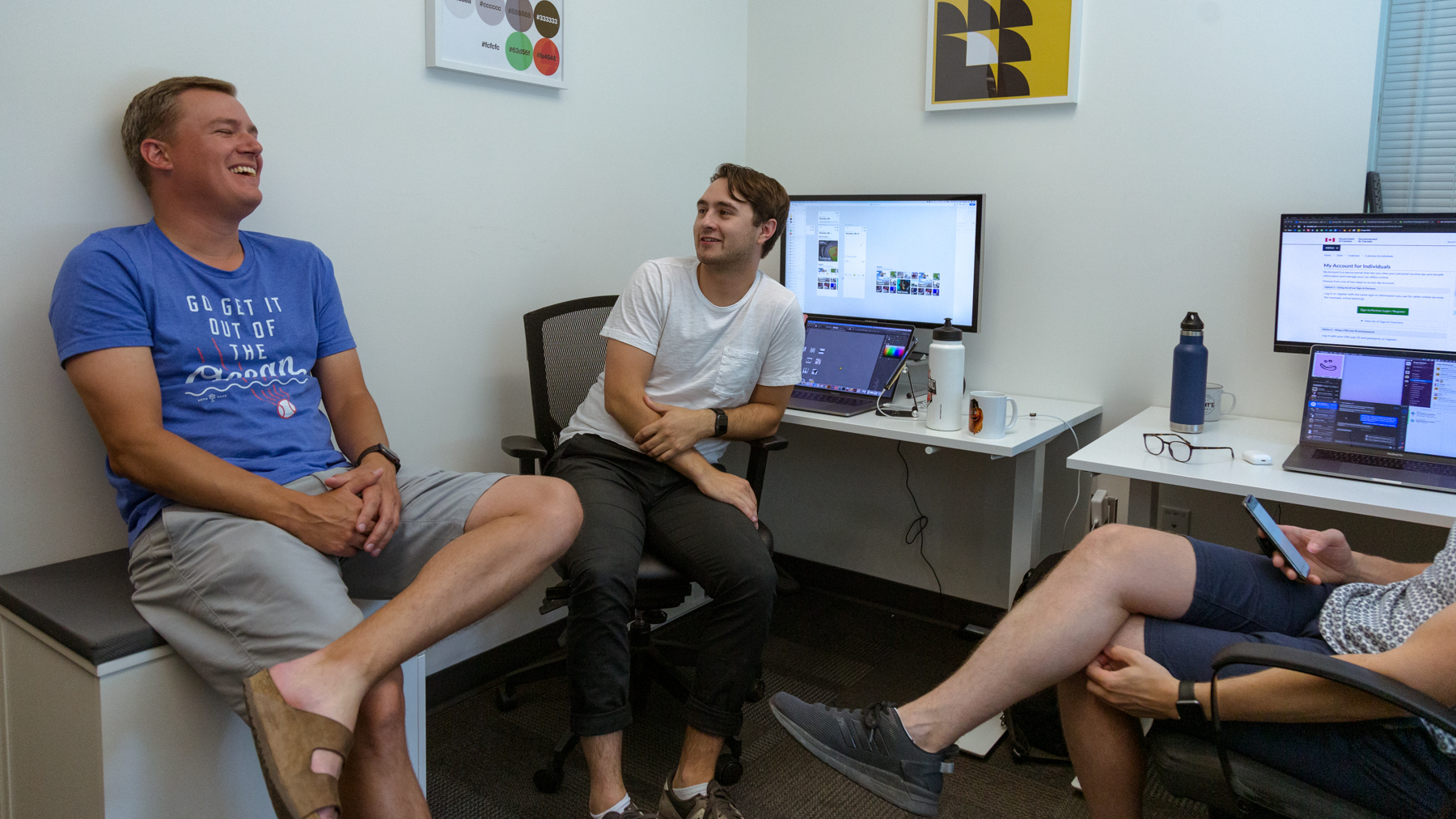 For Conor Christie, user-interface and user-experience lead for Krugo, the most rewarding thing about working for the startup is seeing his work out in the real world and knowing that it makes life easier for people. His work goes from concept, to prototype, to development and then becomes a functioning feature on the app. From there, users from all over the place are able to use it and benefit from it.
Kale Baiton and Lindsey Isaak, VPs of Development, like having the ability to make their own decisions that affect the app. Collectively, they're able to make big decisions without having to go through a large chain of command to make great things happen. The whole team works closely together to move the product forward. As a small group, they're able to react quickly to feedback and make changes as they see fit.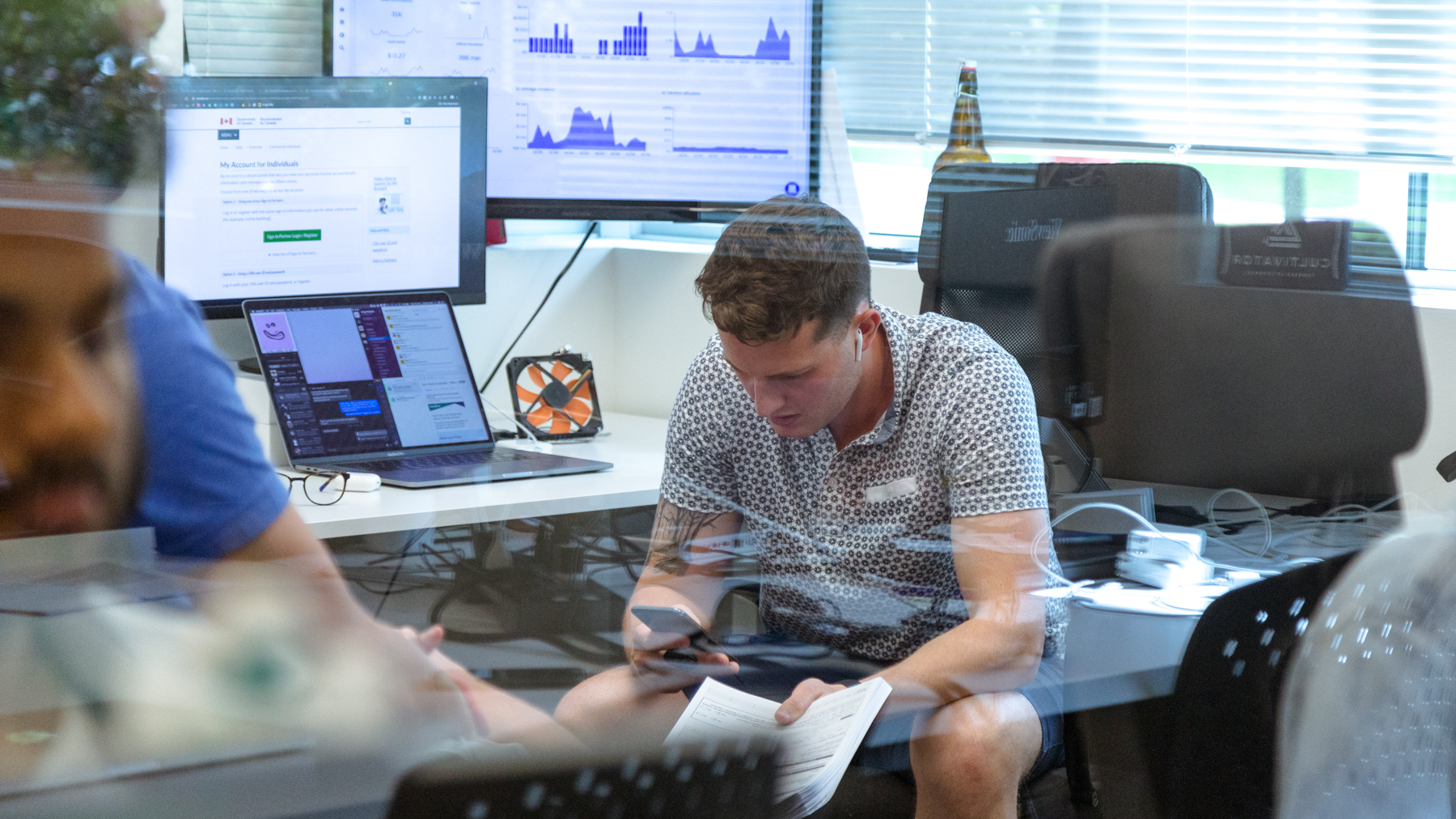 Basing Krugo in Saskatchewan has been a big asset. They've received a large amount of support from people and businesses in the tech community and the business community alike. In recent years, there have been a lot of initiatives that have taken place in order to help the tech space bloom… and breaking into the tech space has been made easier by organizations such as the Conexus Cultivator. Working from the Cultivator has allowed the team at Krugo to gather feedback from other business and tech people, and they gain inspiration and motivation from the great work that they see happening around them every day.
So what suggestions do they have for others who are looking to break into Saskatchewan's tech community? Cretin says it's very important to "meet people, ask questions, and don't be afraid to take risks. If you're willing to listen to others, make mistakes, and always be learning you will come out of the experience with way more knowledge than you would have gained otherwise."
As for future goals for Krugo, Morrison and Cretin agree that life should be about the "remember-when" moments—it should be about living great experiences with friends and family, and not spending the time planning them. There is no limit to what features and functionalities the Krugo team can add to the app in the future, just as long as they serve their goal and the end product results in spending more time enjoying life and building memories.