That's why we launched our Small Business Spotlight search in November. Our mission: find a deserving local business to showcase in a spotlight video, help elevate them around the province, and empower them with SaskTel services.
Now, we're proud to share the story of the winner: Saskatchcushion!
Saskatchcushion designs and creates handmade, Saskatchewan-shaped cushions that feature a roadmap leading to your town—they literally put your hometown on the map. Saskatchcushions are the brainchild of Catherine Higginbotham, who designs and makes them in her family home in Eatonia, Saskatchewan.
After she won the spotlight vote, we visited Catherine's HQ in Eatonia to learn more about her business and get a behind-the-scenes look at how Saskatchcushions are made. This video is a key part of the Small Business Spotlight package she receives (she'll also get a full year of SaskTel services).
Watch as she shares how she came up with her unique business idea, how she relies on social media to expand her business, and how some of her biggest supporters are in Saskatchewan's rural communities: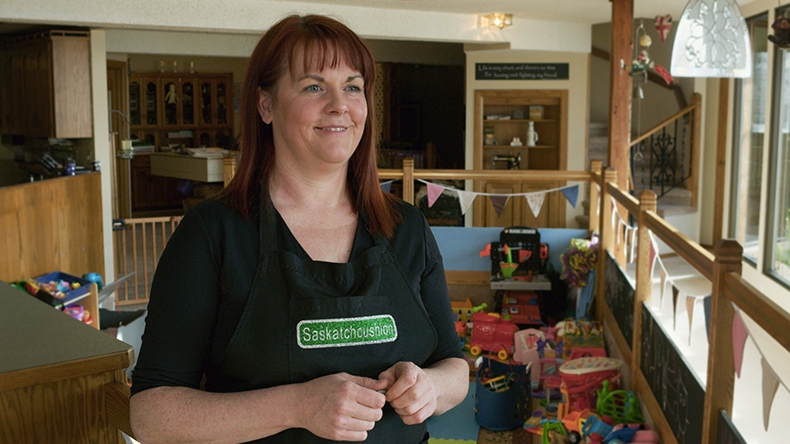 So how did Catherine get so many nominations? She used the power of social media—check out some of her Facebook posts here and here. She even posted several Facebook Live videos that got thousands of views.
Catherine's social media followers rallied to support her from far and wide. She received an overwhelming amount of nominations, votes, and glowing reviews that said Saskatchcushion was a "marvellous idea" and "you are brilliant at promotion...and brilliantly creative!"
Congratulations to Catherine—we're thrilled she's our first Small Business Spotlight recipient. Watch and share her video (above). And if you'd like to buy her cushions, visit her website and find your hometown.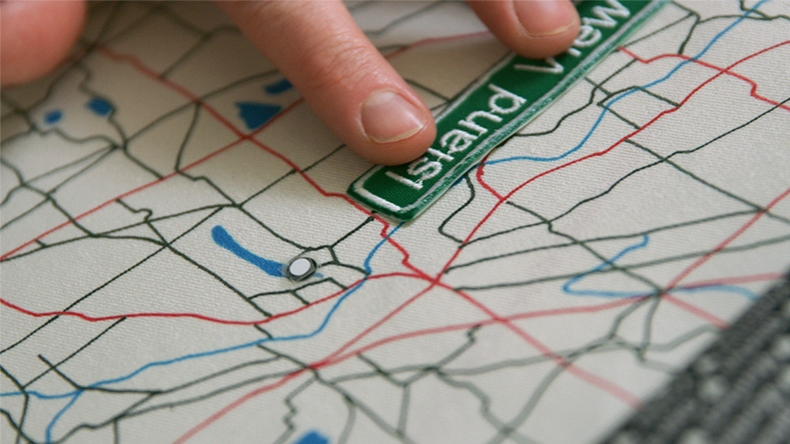 About the SaskTel Small Business Spotlight
When we launched the Small Business Spotlight on our Facebook page in November, we wanted to find a Saskatchewan small business that did one of the following well:
• Makes a noticeable impact on Saskatchewan's communities
• Has a forward-thinking attitude/business model
• Demonstrates great marketing/customer service
To help us choose, we asked for nominations from you, the community, entrepreneurs, and small business owners across Saskatchewan. We received over 110 nominations that ranged from spas to sports shops to cupcake shops to agricultural recycling companies.
It was a fantastic response that showed the powerful small business culture that makes Saskatchewan so special.
Our three finalists were narrowed down to Rebellion Brewing, a popular craft brewery in Regina, Ecobain Naturals, an vertical herb farm in Saskatoon, and Saskatchcushion. Then we invited you to vote for your favourite by tagging them on Facebook.
After a week of voting, the results were revealed, with Saskatchcushion earning the title of our inaugural Small Business Spotlight Award!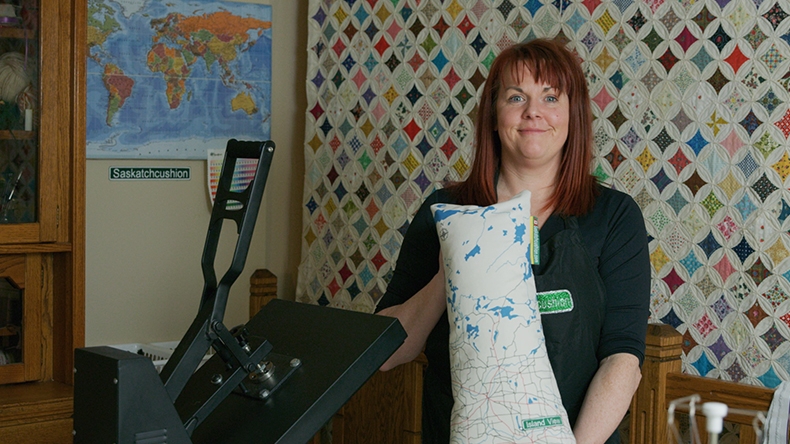 SaskTel is proud to support small businesses. Connect with us on our Facebook page for more small business features, tips, and resources.