Has your business ever run into issues with your wireline connection to your point of sale system, ATMs, email, or cloud services at the most inconvenient times? SaskTel Wireless Backup is the key your business needs to stay online and operational when unforeseen circumstances happen with your Business Internet, Dedicated Internet, or LANspan IP™ service. If your business has ever experienced an internet disruption, and your point of sale system suddenly goes offline, then Wireless Backup is exactly what you need to eliminate that frustration that you inevitably feel.

Amid times of uncertainty, you need all the reliability and support you can get: here are three reasons why you should choose SaskTel Wireless Backup!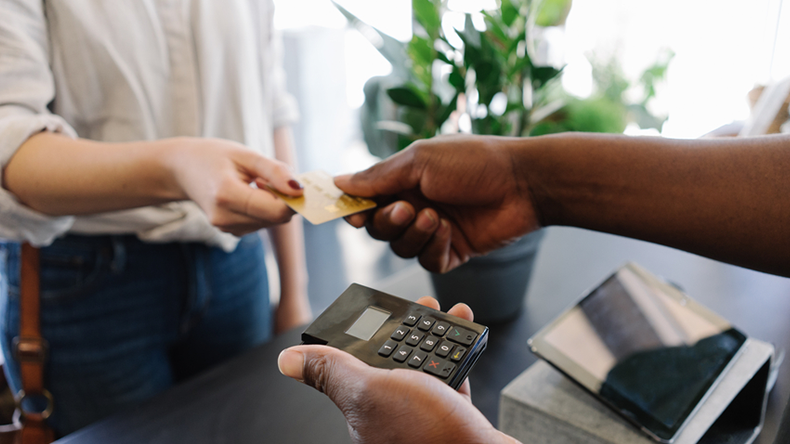 Remain open for business

Picture this: you're working a long shift at the grocery store, trying to ensure that your neighbours are able to access all the essential items that they need in order to run their household. The lineups are long, and people are tired. In these moments, the internet going down would have a pretty negative impact because you wouldn't be able to continue using your point of sale system, in order to scan products and take payments from your customers. With Wireless Backup, your internet can go down, but it would automatically fail to the LTE network and you won't even miss a beat in the service rush.

Or perhaps you're an entrepreneur who owns a fitness studio, and you're looking for ways to diversify your service offering so you've decided on doing online classes: the internet going down mid-workout on Facebook Live would be the cause of a lot of frustration for both you and your dedicated patrons. Prevent that frustration by backing up your wired connection with wireless!
Maintain productivity

If your business doesn't handle in-store payments, then perhaps you're at the office and you're working hard to meet a deadline for a proposal, when all of a sudden the internet cuts out, just as you're about to upload the document, send it along to your coworker to proof, and then eventually send it out to the right recipient. Unfortunately, sometimes wired connections fail, but with Wireless Backup, you don't have to worry about it because your connection will be uninterrupted, allowing you to send out that document without a hitch.
Peace of mind

Most security systems run on wired internet connections, and with fewer people going into the store or office, give yourself the peace of mind of knowing that your business is secure by ensuring that there's no downtime with your alarms and video surveillance, allowing you to monitor your business remotely, safely from your home.

So, how does it work? Well, when the internet happens to go down, SaskTel will automatically switch your connection over to the SaskTel LTE network, and you won't even notice a glitch in service—SaskTel will do all the work for you! Anytime your modem switches over to the wireless connection, SaskTel will automatically be notified, and they will get to work restoring your wired connection. Once everything is restored, you'll switch back to your Business Internet, Dedicated Internet, or LANspan IP™ service and you won't even know it went down, allowing your business to continue operations without any downtime.

With Wireless Backup, you can keep in contact with everyone in your value chain, from partners to suppliers, to customers. You'll have peace of mind knowing that you'll always have an internet connection, whether wired or wireless, to keep your business running smoothly and your customers happy… you don't have to worry about a thing: SaskTel will ensure that your business runs as usual.

If you have any questions about SaskTel Wireless Backup, please don't hesitate to contact our sales team at 1.844.SASKTEL.