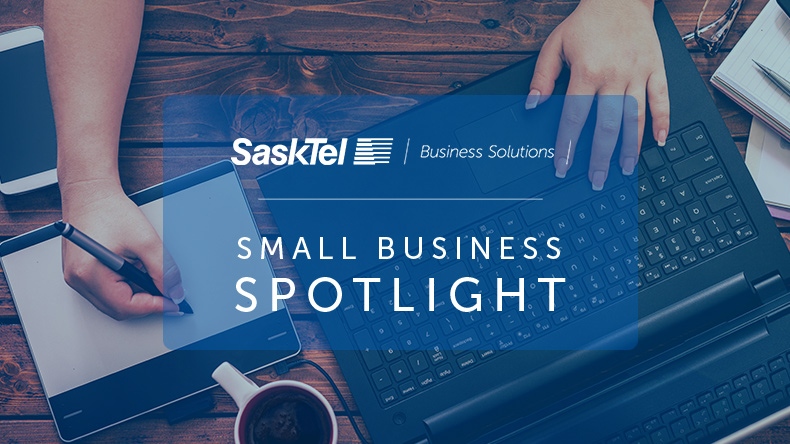 What's your favourite small business in Saskatchewan? Let's shine the spotlight on them!
We love hard-working small businesses - they're the lifeblood of Saskatchewan. So, we're picking one SK small business to win our first-ever Small Business Spotlight. In early December, we'll crown a SK-based small business/entrepreneur that deserves to be celebrated + brought into the spotlight.
The winning business will receive:
1 full year of SaskTel services ($1,200 value)

Professionally-produced video spotlighting their business

Province-wide exposure


We're seeking small businesses that
do one of the following

Make a noticeable impact on SK communities

Have a forward (future) thinking attitude/business model

Demonstrate great marketing/customer service


To nominate a small business,
just follow these steps:

Like our Facebook page for SaskTel Business Solutions (visit our Facebook here)

On any Small Business Spotlight post in November, tag a SK small business (it can be your own!) + mention why the business deserves the spotlight in the comments.

e.g. "I nominate @WheelhouseCycleClub. They're great on Instagram + really listen to their customers."


Nominations must be tagged by November 17, 2017. After nominations close, our judges will narrow it down to a top 3, and the winner will be decided by a public vote through our Facebook page.
Sound easy? Head over to our Facebook page to nominate your favourite small business today!