While he admits he was only old enough for kindergarten when 1G launched, SaskTel Technology Director Jeremy Gabel has built his career on understanding where today's technology came from and where it's going in the future.
"5G is exciting because it's an entirely new network," said Gabel. "It will be faster and more flexible. It will allow billions of new devices to be connected to each other."
To provide context, 5G is the fifth generation of cellular communications.
The first generation introduced us to wireless phones – the original brick phones – that were only for talking.
The second generation brought better sound quality, better security, and services such as email and text messaging.
3G networks delivered higher speed transmissions and wireless phones that could stay connected in more places and over greater distances.
4G gave us smartphones and the power to send data, surf the Internet, watch and transfer videos, listen to live streamed music, and access social media.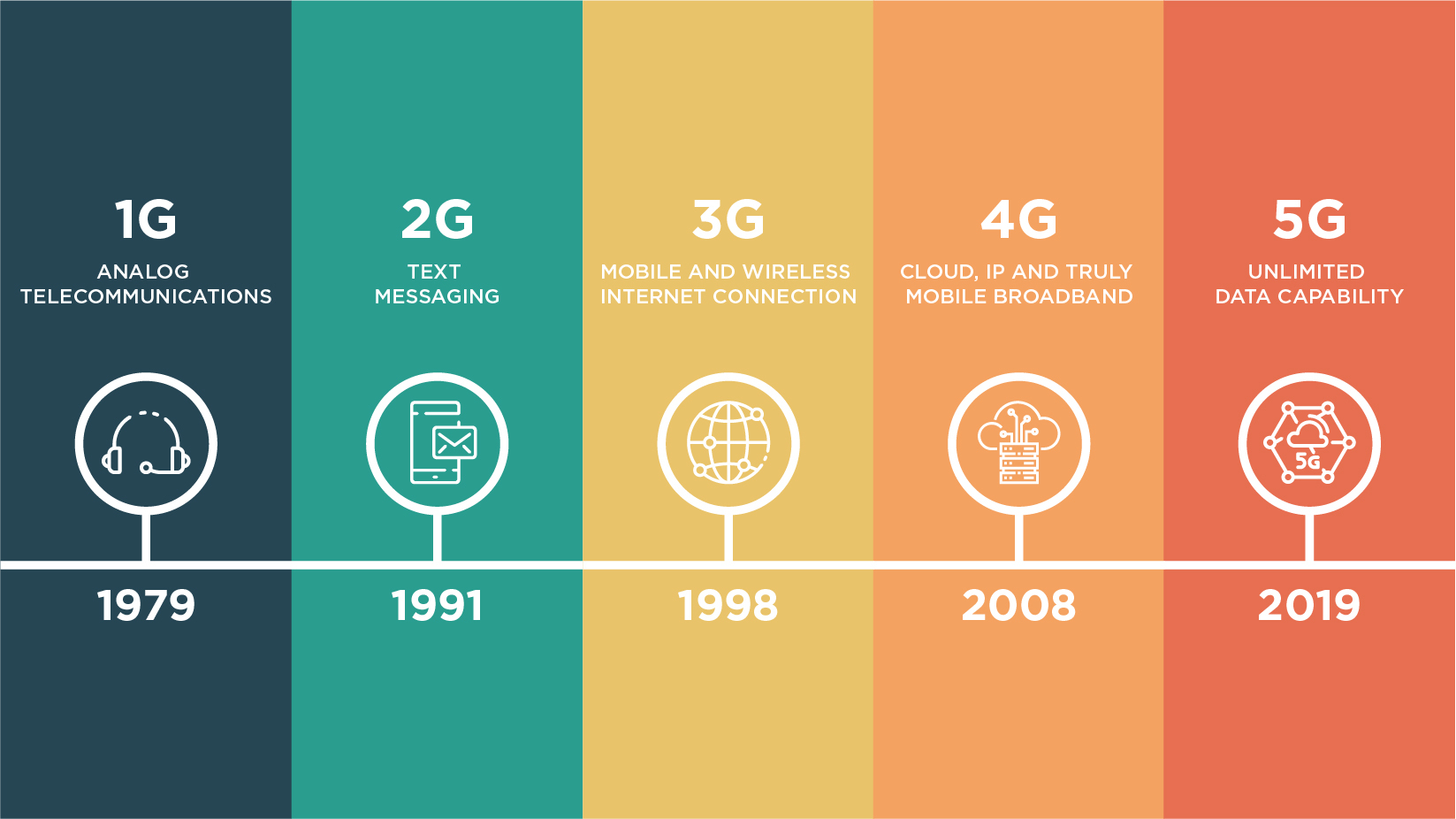 But enough about history. Why do we need 5G when we've come so far already? According to Gabel, "5G introduces three enhancements to 4G that will set the world stage for more devices, faster communication, and higher speeds."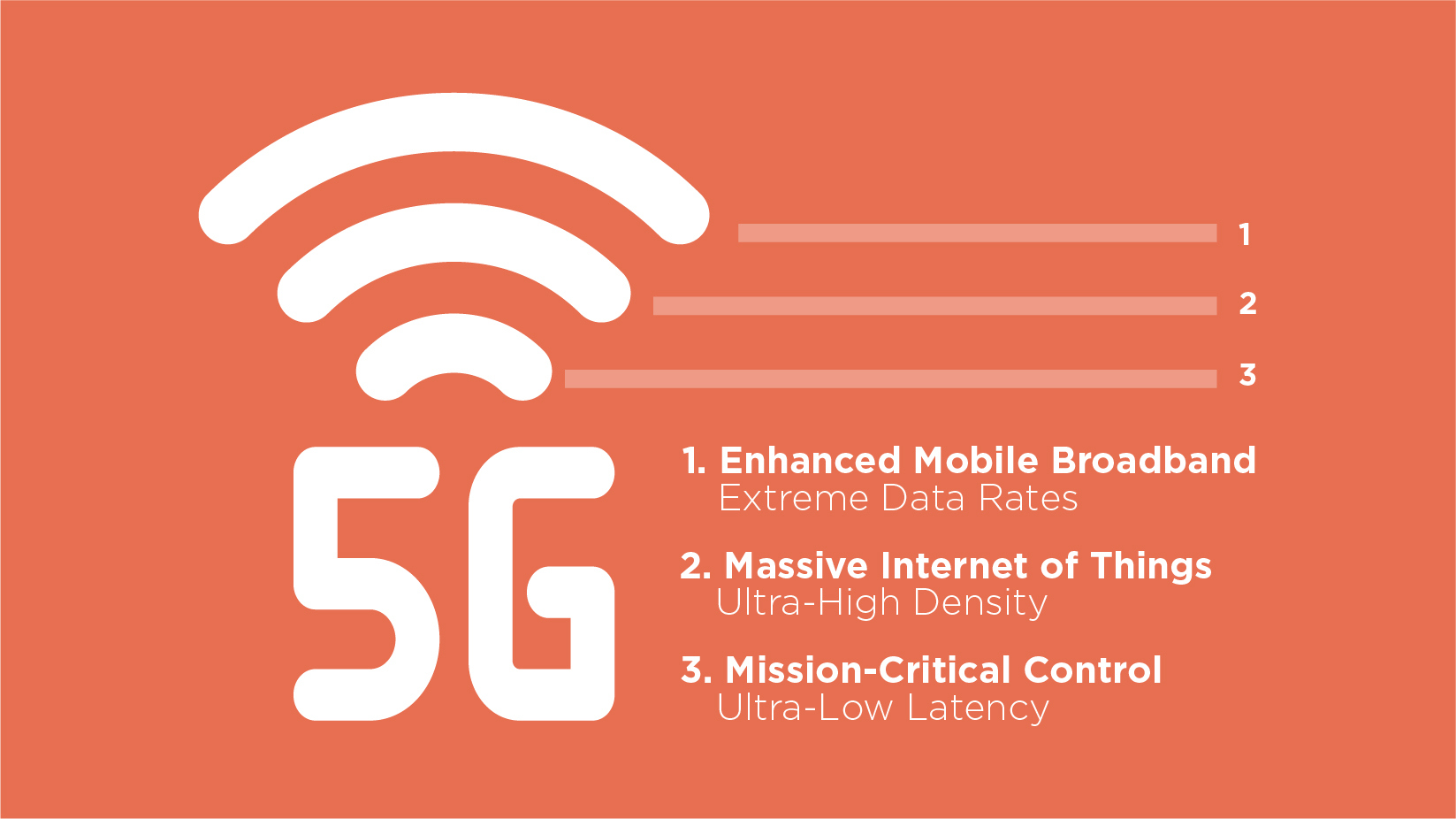 The first is increased broadband to allow for very high downloading speeds for new applications like 3D 360-degree-view video streaming. The virtual experience will be transformed, more realistic, immersive, and interactive.
"With respect to business," said Gabel, "the increased broadband is one of the key drivers. In Saskatchewan where we have a greater rural area, it's going to be an opportunity to deliver fibre-like speeds in the future to where we don't have our fibre optic or fibre to the premises networks."
The second has more to do with connectivity or the number of devices that can communicate with each other. We're already more connected than ever by more than five billion devices. With 5G, that number is expected to quickly reach 50 to 100 billion devices worldwide. Instead of it always being people communicating with people over smartphones, devices and machines will also talk directly to each other. This is known as the Internet of Things (IoT), the connection of objects to the internet and to each other.
According to Gabel, we're going to see a market trending toward IoT. "In fact, we're seeing it now. There are more connected things providing data insights and allowing for automation of processes or reporting of data. 5G will provide the opportunity for more devices to be on the network and that will help drive businesses and help them grow."
The third innovation offered by 5G is a reduction in latency or how much time it takes for a signal to travel to its destination and back. Essentially, it's the delay between when you take an action and when you see the result. The less delay, the better.
"Businesses that are looking to start using any of the cutting-edge services, particularly things like driverless vehicles, augmented reality, or virtual reality, will benefit from lower latency," said Gabel.
The burning question in everyone's mind is when will 5G be available in Saskatchewan. "Historically, there's been a shift in generation every 10 years or so," said Gabel, "We are expecting to have a limited launch in the Fall 2021, and we will begin rolling it out in Regina and Saskatoon in 2022." SaskTel engineering teams are definitely well into the trialing phase.

For SaskTel, 5G is an exciting way to revolutionize the way it delivers its network and broadband solutions. Gabel summarized by saying, "It's not so much that we're bringing all the cool things to market, but the network itself is going to allow a lot of businesses to revolutionize the way they operate and deliver services. There are a lot of entrepreneurs in Saskatchewan doing some neat stuff who are really going to shine."
If you have any questions about our products and services, please contact your SaskTel representative, request a call back, or call 1.844.SASKTEL (1.844.727.5835).