A firewall is an important layer of defense in protecting the data on your network. A firewall doesn't just filter network activity, it also knows when a malicious network request is coming in and is able to block it.
SaskTel Smart Network Firewall provides your business with proactive monitoring & support, analytics, and configuration changes, provided by SaskTel's trained staff. This means that your business can free up IT resources, and optimize network security while controlling your network.
What does a firewall mean for your small business?
Aside from virus and malware protection, firewalls can control which IP addresses can access your website's back-end servers, further securing your customer's data after they've input personal information on your website. Without a firewall, it's an open invitation to hackers to gain access to all your business' sensitive data!
While many businesses have shifted to storing files and data in the cloud, which is protected by the provider, this does not ensure total safety for your business. Yes, the files and data may be safe, but the computers and devices from which your employees are accessing the cloud are relatively insecure without a firewall. Having a firewall in place helps your business fight against what could be a very costly data hack incident.
Why should you choose to use SaskTel Smart Network Firewall?
SaskTel Smart Network Firewall offers monitoring, alarming, and troubleshooting of the firewall and of malware downloads. This means that your IT employees will have more time to work on the other things that will help your business grow and flourish. When they want to dig into monitoring your network, they have access to both historical and real-time data in the Security Dashboard, allowing them to monitor users, see content that has been accessed, and assess potential risks.
Connect to a VPN when on public networks
SaskTel Smart Network Firewall also allows you to have a Virtual Private Network (VPN) which lets you safely connect to a public Wi-Fi network, such as at your local coffee shop where you might need to go in order to get some focused work done away from the office. Connecting to a VPN ensures that all your passwords and data—including banking—are safe from interception… after all, you never know who is monitoring the public network that you're joining. A VPN, partnered with really strong passwords, will keep your data safer.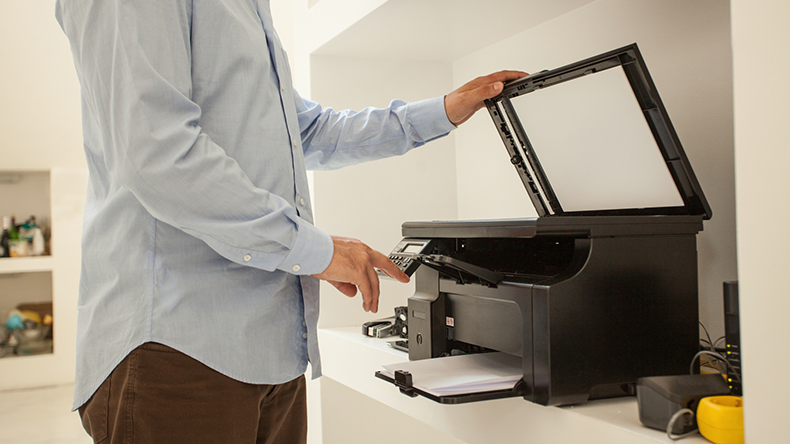 Don't forget to secure your printer's network.
Something that's often overlooked in the firewall discussion is network printer security. While our computers, devices, and file servers are all password-protected, and we have firewalls in place for viruses and malware, many offices often forget to protect their printers. An unsecured printer can disclose sensitive data, print spam messages, and attack other systems. To secure your printer's network, ensure you use a secure password for it, encrypt the drives on the printer (everything you've printed or scanned could be stored on a drive!), and do your research to determine which printers are the most secure for your business' needs.
Use your monthly analytics report to make strong choices about updating your network
SaskTel provides you with a monthly report to ensure that you know everything that's going on with your network. Use this information to make informed decisions about what changes you need to make to your network to ensure safety from cyberthreats. The analytics and reporting tool of the firewall allows you to sort applications by usage, block URLs, block full categories of websites, identify your top security threats, monitor the type of media consumed by each user on the network, and so much more.
Firewalls are really beneficial in ensuring that your company's data and files remain safe from cyber attacks. If you're interested in learning more about SaskTel Smart Network Firewall and in improving the safety of your business please call us at 1.844.SASKTEL.