With the ongoing deployment of its 5G wireless network over the next year, SaskTel is on the cusp of delivering ultra-fast speeds, massive network capacity, and near instantaneous connection to more and more Saskatchewan businesses. It's about to set a new standard for connectivity. Mission accomplished! Or is there a second part to the mission? Peter Dang, Senior Planner with the technology division, tells us what to expect next from SaskTel.

Perhaps the most interesting thing about this 5G network that we're in the process of building is that the technology was designed with a lot of agility and flexibility in mind. The "smart guys" that developed the 5G technology and standards realized that 5G networks had to be able to do everything we need to do today – which is just mobile broadband – and everything that we could hope or dream to do with technology in the future.

For me as a network planner, I'm very interested in how 5G technologies will drive and shape not only digital adoption in our individual lives, but the digital transformation across society. I'm very eager to see people's willingness to adopt wireless connectivity beyond the smartphones that we all have in our hands today. When I think about what "things" would be enhanced if they were connected, the possibilities are potentially endless. From smart cities, to smart farms, and everything in between, there is certainly no shortage of assets to be tracked, environments to be monitored, and data that can be produced that give us more insight, more efficiencies, and more productivity. It's certainly a mindset change of "should it be connected?" to "why isn't it connected?"

As an Information and Communications Technology (ICT) company, SaskTel has various teams that can facilitate these digital transformation conversations with our customers. Whether the conversation is about exploring innovative ideas through collaboration with subject matter experts or addressing a business problem through the development of viable solutions, SaskTel is willing and able to pull the right people into the conversation with the customer. I think its one of the key advantages of SaskTel. We are big enough to have lots of teams working on lots of things, but small enough that teams can lean on one another to help our customers.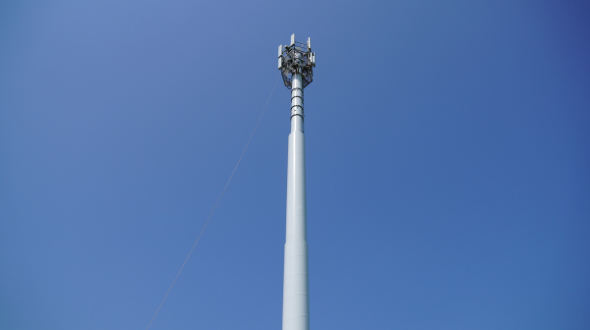 We don't want to just sell you something that we've already built. We want to understand how you're going to use it and what you need from it. Then we try to uncover the technology requirements to make that possible. I think a lot of times people want connectivity to do a task, but they don't know what kind of connectivity or how much connectivity. As an ICT company, we're good at asking and answering those types of questions. Then we can start to craft a comprehensive solution. Sometimes a lot of those conversations end up saying we can't do it yet with technology or there's a different technology that you should use to make that happen, so we certainly keep our minds open to all possibilities.

Working with businesses to uncover what 5G can do for them is super exciting. For 100 years, SaskTel has been known as the telephone company that builds communication networks. For the last 100 years, we would build a network and then we would tell everybody how to use it. And now it's a bit of the opposite. Folks are coming to us and saying, "well, we want to do this, is it possible?" and that changes how we do business.

We bring everything to the table and because we're a Crown corporation, it allows us to keep it all here in Saskatchewan, which is great value to a lot of businesses. All your broadband connections, your devices, the cloud services, the data centres, having them all managed within the province is valuable, especially in this globalized world we live in where you could buy 10 different network products and services from 10 different countries around the globe. Your data might be sitting in the US, your network provider might be from Europe, and your support center might be in Asia – business is kind of all over the place.

SaskTel is in a good position as we're doing so much more than delivering 5G networks across Saskatchewan. We're in a great spot to help businesses convert all their fascinating, futuristic connectivity concepts into something more real and more feasible. We're here to help.