If it's not the colourful mural drawing you in, it's most likely the local splash Alt Haus is making that's sparking your curiosity. They've got something for everyone, from clothing and decor to art and furniture. They've taken the decor scene by storm, inspiring connections with locals and beyond.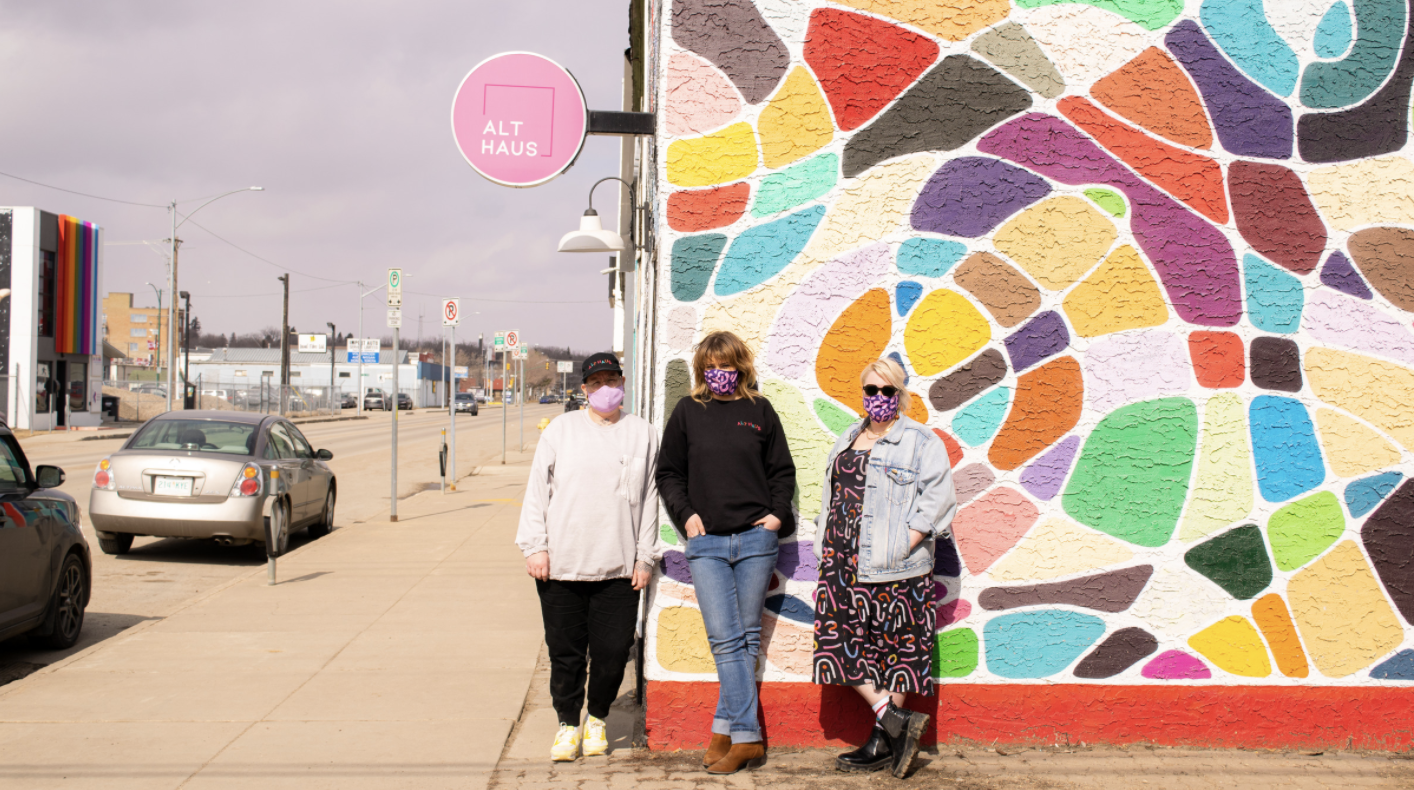 L to R: Jo Van Lambalgen, Lauren Froese, Miranda Young

With backgrounds in interior design and art, co-owners Miranda Young and Jo Van Lambalgen are the vibrant masterminds behind the curated store. Miranda grew up in the world of furniture, art, and design, which inspired Alt Haus as an interior design studio. Jo's passion for art evolved from past experiences with woodworking, painting on canvas, and then painting home murals and larger pieces of work. When the two became a couple, Alt Haus grew into the design firm, mural business, and retail store they always dreamed of. Their doors opened just weeks before the pandemic hit Saskatoon.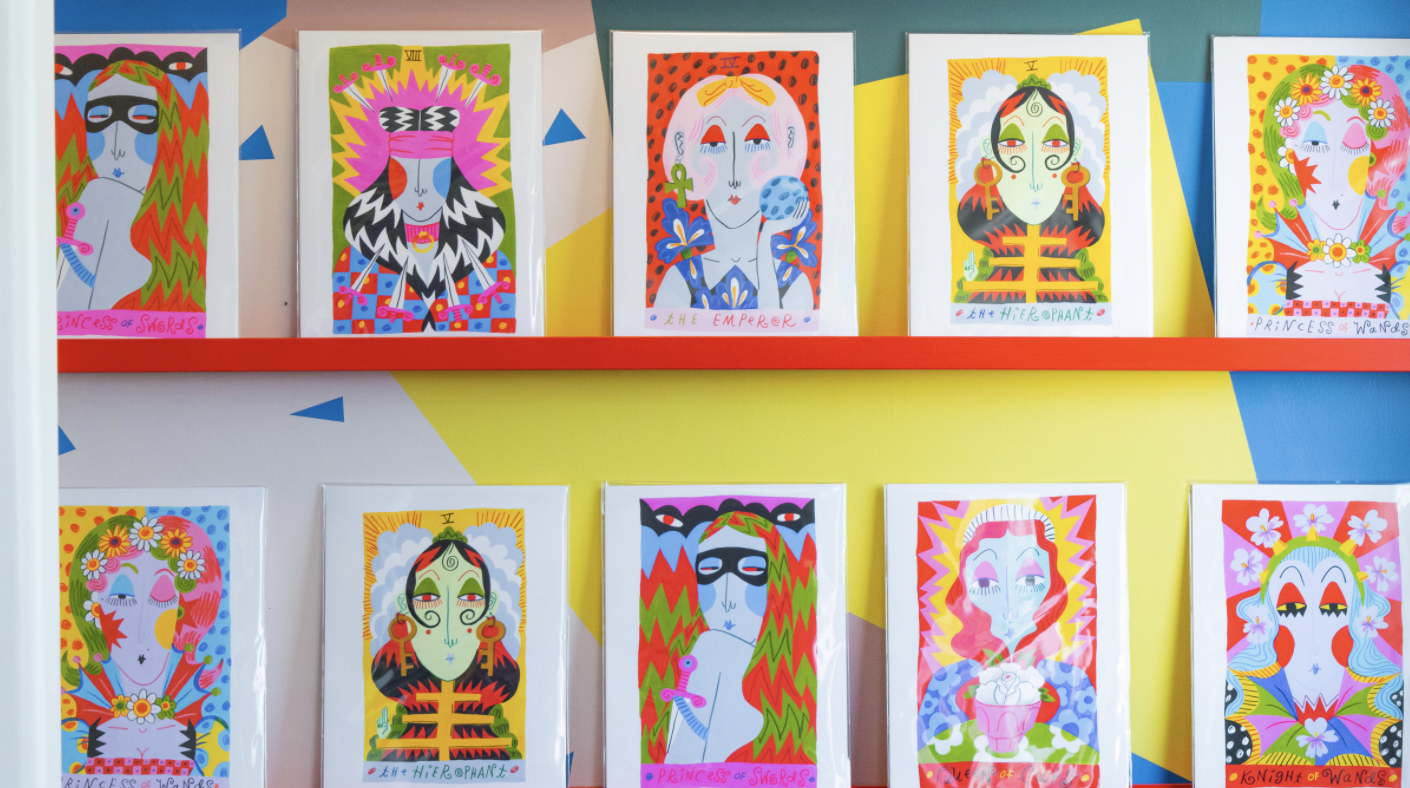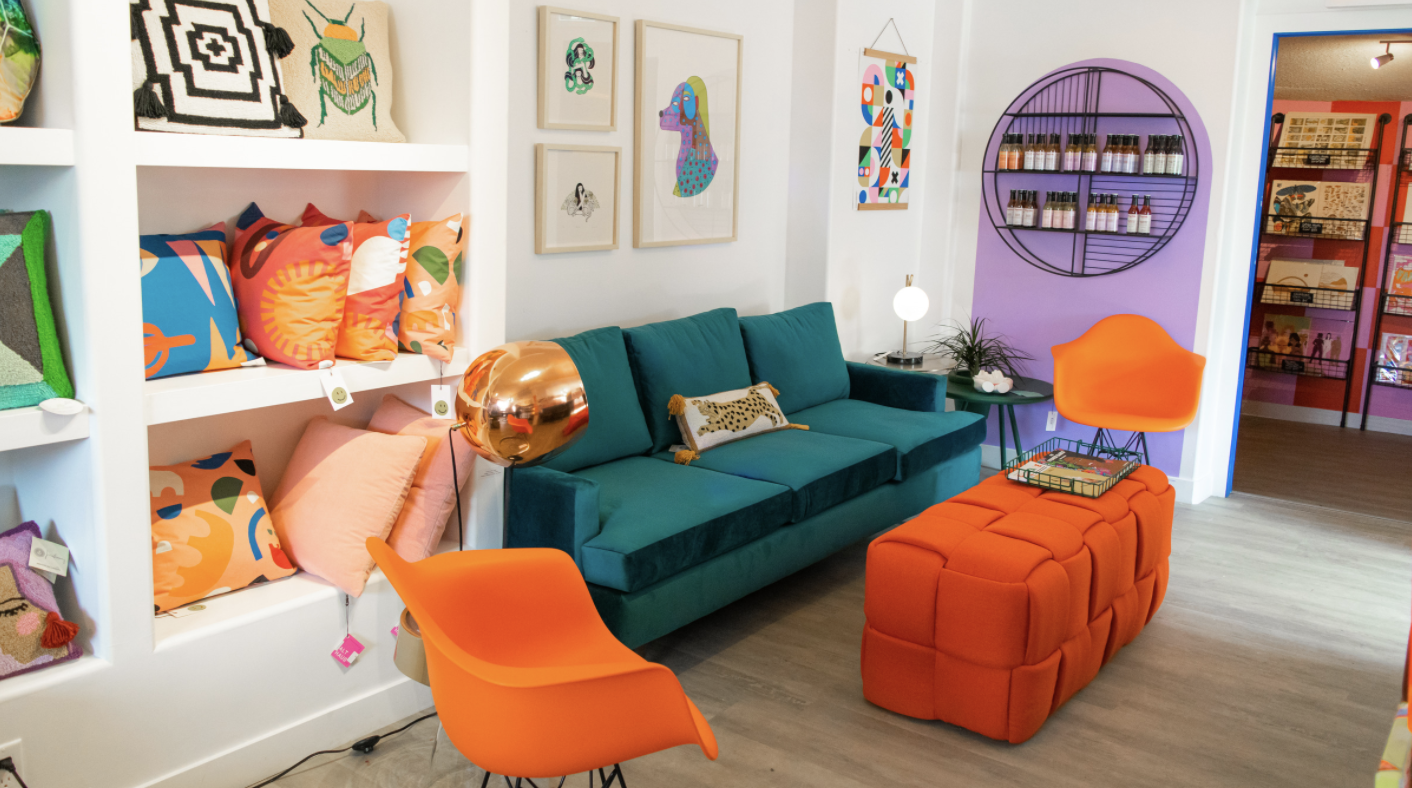 Alt Haus shares some insight into opening a shop at the beginning of the pandemic and how they've managed to rise above the economic obstacles.

Having the design firm and murals side of our business helped us get through the pandemic, as we were not just waiting for walk-in traffic. As soon as we closed our doors, we also worked tirelessly to create an online store, offering free delivery to all our customers. Marketing became a hugely important part of our business, getting the word out to the masses in order to stay afloat and pay rent on a large store, despite being closed to the public. We went to social media, mainly Instagram, found our niche and promoted our business, and found our loyal customer base.

When asked who inspires them, "We try and think outside the box, but are continually inspired by other designers, makers, and storefronts around the world doing things differently," said Young.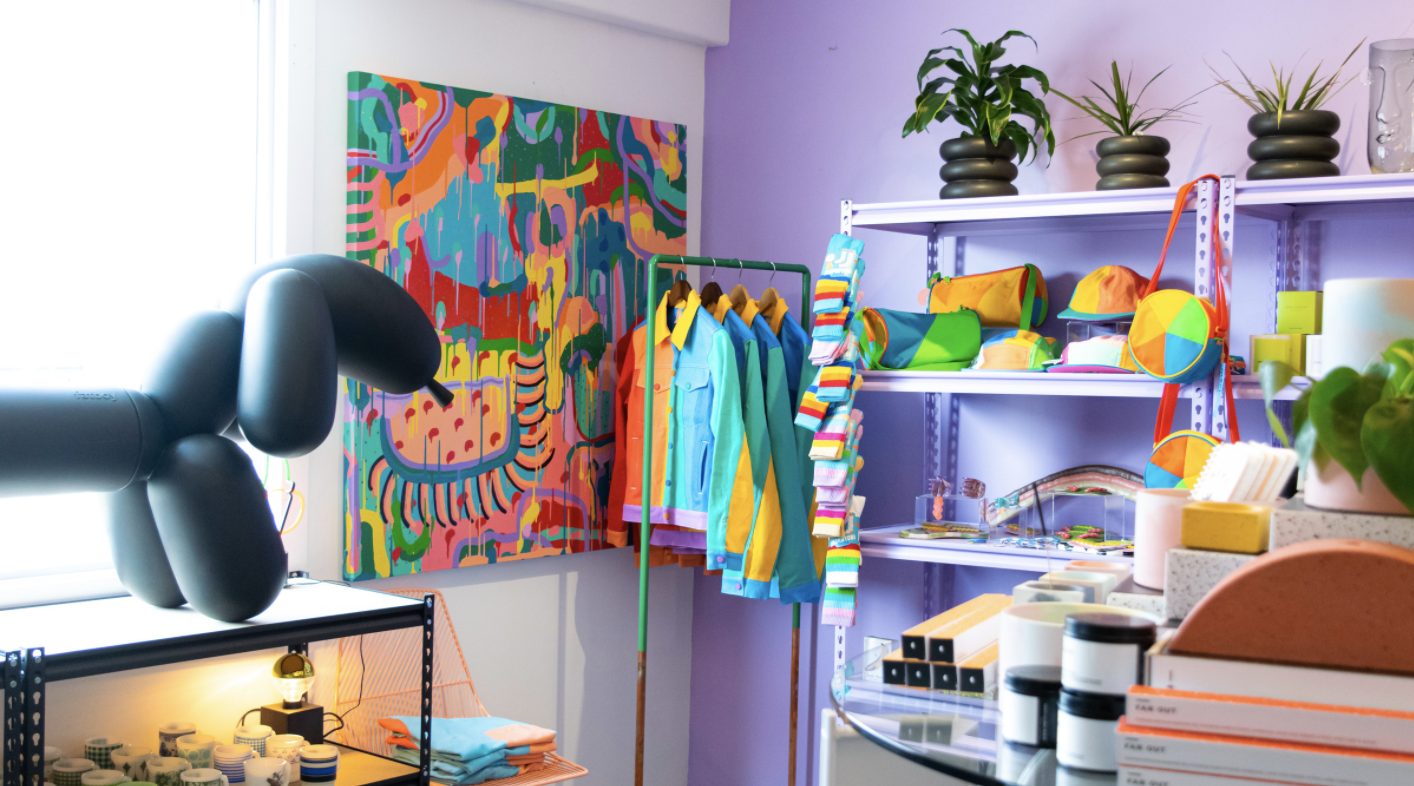 SaskTel also plays an integral role in their business. "Where would we be without internet and cell phones? We wouldn't have been able to get this far without the technology that SaskTel provides us."

It's plain to see how tech plays a large role in many small start-ups. Fast internet speeds, smart phones, Shopify, Square, Instagram, Facebook, and Google Business have been crucial to the success Alt Haus has had as a small business. These user-friendly tools made it easy for them to start their online shop, build their presence, and find their clientele.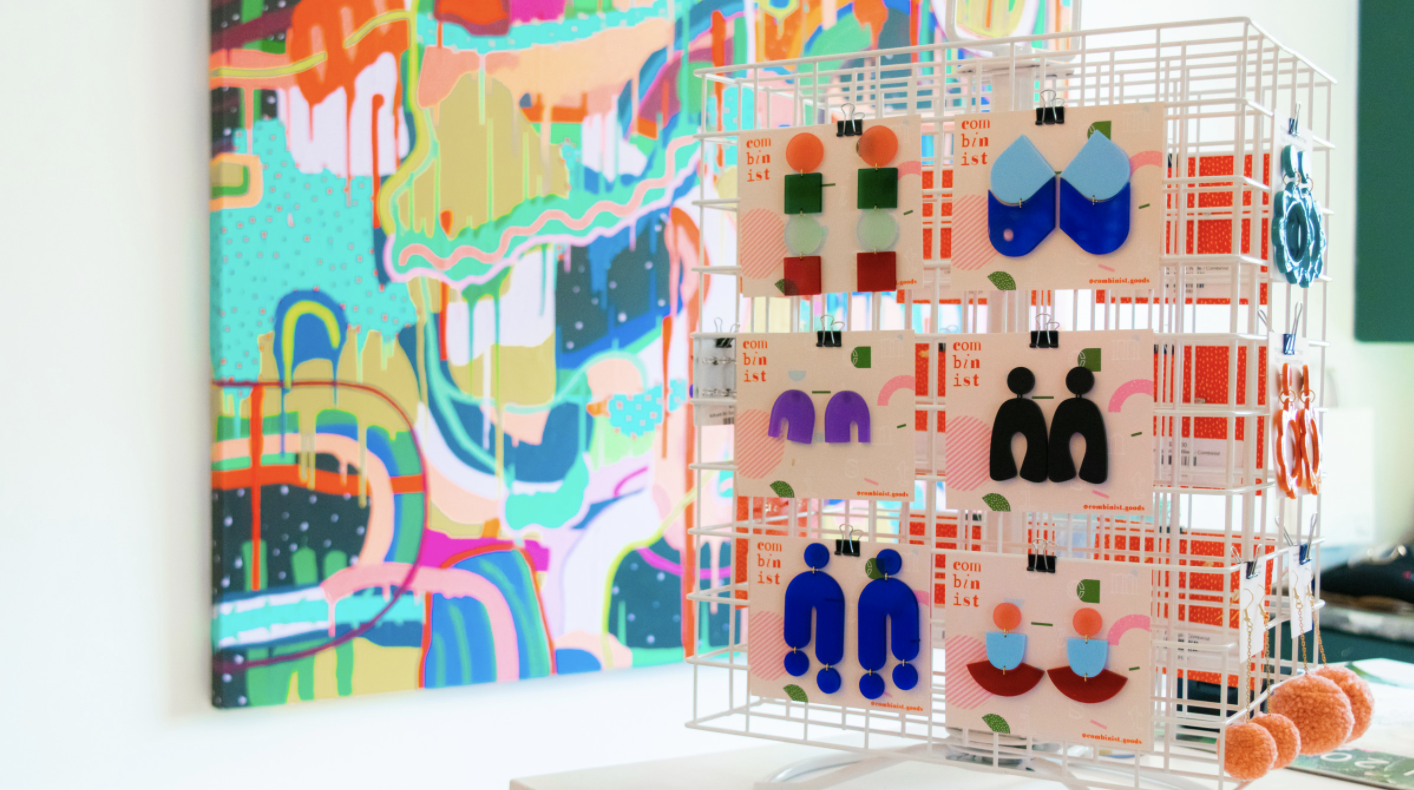 "Stay true to yourself and keep pushing for what you believe in," said Young. "Starting a business is hard work, but it's totally worth it for doing what you love. Don't give up. Your special sauce is needed in this world."

Overcoming the struggles of opening a retail store in a pandemic have made the Alt Haus team proud of their unique approach during such a difficult time, giving them a fresh outlook on the kind of space they wanted to create. A space where everyone is invited and welcome. And whether it was through their one-of-a-kind tri-fold business approach or their friendly, kind spirits, they've been able to make a wave in Saskatoon offering something for everyone. Check out their shop, Instagram and online store to find out more for yourself!