EchoLotto Inc. is a Saskatchewan-based technology company that makes the familiar 50-50 raffle even easier for non-profit organizations in Saskatchewan. The idea of EchoLotto came to Paul Burch through Jared, a good friend of his. Jared went to a local sporting event with his young son, who wondered why he was unable to purchase 50-50 tickets through his smartphone. They decided to approach Paul, a local tech entrepreneur, who loved the idea... but couldn't act on it. At the time, selling lottery tickets through smartphones was illegal. A few years later, the federal laws changed, and it didn't take long for Saskatchewan to follow suit, making adaptations to raffle regulations that allowed EchoLotto to come to life in 2018.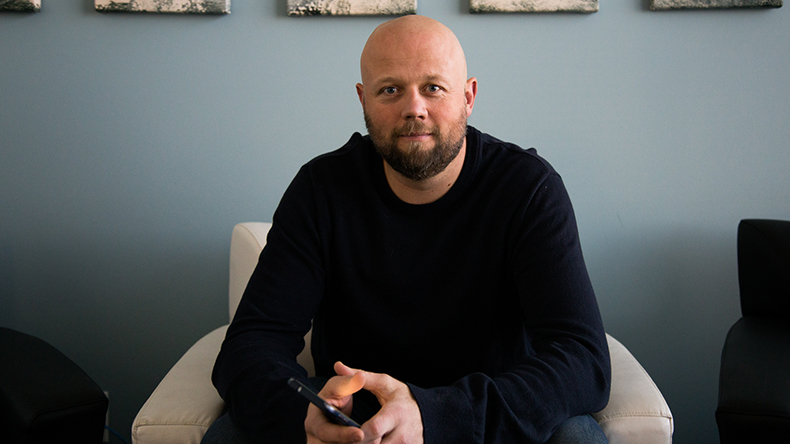 EchoLotto allows non-profit organizations to hold 50-50 raffles, a longstanding Saskatchewan tradition, online, eliminating the need for paper tickets. The raffle tickets are purchased securely using smartphones and participants can watch in real-time as the jackpot grows.
Holding raffles uses a lot of volunteer hours for most non-profits, but moving to EchoLotto's smartphone technology cuts down on the number of volunteers needed, so their focus can be on other areas to grow their organizations. Regina Cat Rescue recently completed its first raffle through EchoLotto. They were able to cut down the number of volunteer hours required to execute a 50-50 raffle from 240 hours to zero.
They raised the same amount of money as in previous years, but with 1% of the work. And with those other 240 extra hours, they could focus on growing other aspects of their organization, such as social media awareness for the raffle. Working with not-for-profits and providing them with a service that allows them to focus their volunteer hours on other aspects of the organization has been extremely rewarding for Paul and EchoLotto. It drives them to continue growing their business every day.
Logistically, there are some barriers to break down. The biggest barrier to EchoLotto is geofencing: the law requires that all people purchasing tickets be physically located in Saskatchewan. Simply providing a Saskatchewan address is not enough. The users need to tell their phones to tell their internet browser to share your location with the EchoLotto servers. There are two places on your phone to give your location: through your system's location services—or, many apps will ask you to allow them to turn them on automatically, in order to serve you better. But, EchoLotto isn't an app—if you have location services turned off at your phone-level, then you must manually tell Safari or Chrome to share your location in your phone's settings in order to purchase 50-50 raffle tickets through EchoLotto's website.
Other Saskatchewan-specific logistical requirements for EchoLotto are that the money coming in must flow directly into the charity's bank account. All the data must be stored on a server located in Saskatchewan. Luckily, EchoLotto uses Saasy Cloud, a local server management company co-located in the SaskTel data centres, which are located in Saskatchewan and the data always stays in Saskatchewan. The SaskTel data centre fulfills EchoLottos requirements—and helps many other tech businesses' requirements when it comes to their data storage location.
These logistical requirements, coupled with the geo-fencing condition, were certainly the biggest hurdles to jump, but EchoLotto has found their way over all of them. Educating the users and logistics aside, the EchoLotto journey has been great for Paul. He has learned a lot about the laws and regulations surrounding lotteries. EchoLotto is seeing the raffle pots move in the right direction for the organizations that are using the service. When scaling, getting the product out of the door was the biggest challenge. They wondered, "is nobody doing this because it's not a good idea?" but they soon learned that abiding by the regulations was an entry-barrier for others. Paul Burch and his team persisted and kept working on their project to bring a unique experience to the users.
The EchoLotto team is small, including Paul, the founder, and freelance contractors who work on the product part-time. These contractors focus on development, design, project management, and server security. Working with contractors has worked out well for EchoLotto, but in the future, they would love to grow as a company and hire full-time employees. First, they need to hit critical mass with their sales.
For charities looking to hold their first raffle, marketing is important for the success of the 50-50. A loyal following on Facebook and a strong email list are the most important pieces for notifying followers about the raffles. The SaskTel Pioneers will soon be holding their first raffle through EchoLotto.
To get started with EchoLotto is a simple process. From the initial kick-off meeting with Paul to the launch of the organization's first raffle is a four-week process, in which licenses will need to be obtained. For any subsequent raffle, the startup time is much less: it only takes four hours.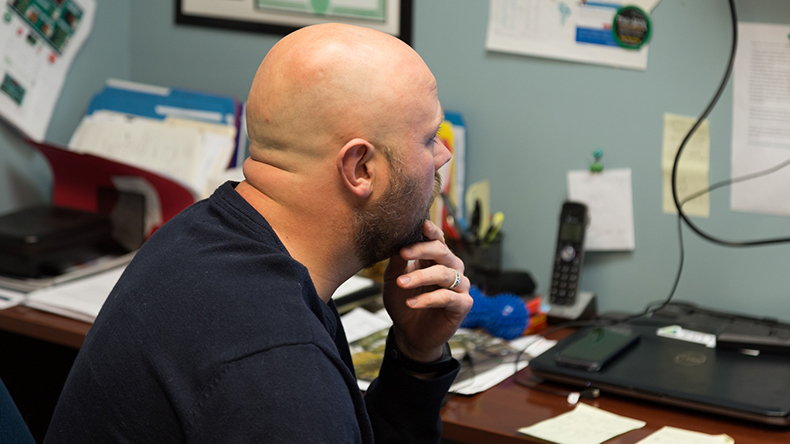 As an internet-based business, EchoLotto cannot function without reliable connections. Not only do they require it to keep their business functional, but the users also require strong connections in order to purchase their raffle tickets.
When asked what advice he would give other people who are looking to enter the tech space in Saskatchewan, Paul says: "just do it! It's important to find a mentor that you can trust—someone you can bounce ideas off of—and to ask lots of questions. The reward of starting something that you can be proud of is worth the long hours and the struggles of learning about the unknowns."
To learn more about EchoLotto, and to see which non-profits they're currently working with, visit their website.