Returning to work is looking a little different for every business. For some, the office is business as usual (with a few new sanitary procedures), while others are looking at being remote for the foreseeable future. One thing that's consistent across all businesses is the hope for a safe return, one that management and employees can feel confident about.
At SaskTel, it has always been a top priority to provide the optimal services to support local businesses. Now more than ever, we hope to provide businesses with the essential IT tools and support where they can feel confident that work is being done effectively, no matter where the work is taking place. We are proud to offer a variety of services that will keep your company information safe, easily accessible for employees, and most effective for your business's goals.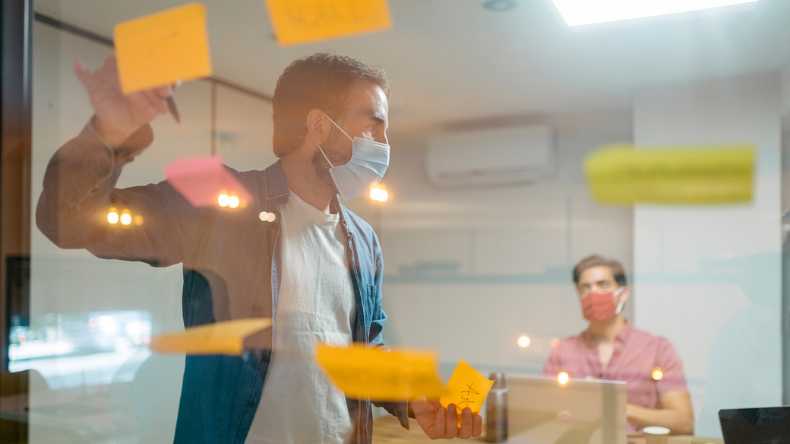 Strategic IT Assessment
Does your business have the readiness to adapt in any situation, including remote work? An Strategic IT Assessment is designed to communicate how best your IT can work for you and allow you to feel secure through any business transitions. This assessment can be customized to best fit your business's needs, making sure there are no gaps in your IT needs. It looks at your existing IT environment and provides a framework for optimal IT performance to help gain insight on communication, staffing, infrastructure, security, connectivity, and services. The assessment will be followed up with recommendations on how to reduce costs by addressing ineffective or unreliable technology, promote growth, protect your business assets against potential vulnerability, and plan your IT evolution to support your business now and into the future. Keeping your business and its IT infrastructure top of mind helps prevent security breaches that could put sensitive data at risk. It also drives better long-term planning.
Cloud Backup
New remote work situations can present security risks or increase your business's exposure to vulnerabilities. It's more important than ever to keep your most critical business information safe. How are you currently doing that? If the answer is: just on your computer's hard drive or a usb stick, Cloud Backup is the right solution for your business. Starting as low as $9 a month, SaskTel Cloud Backup offers a secure place to store all of your business's most important data in one location. Not only is it safe if something were to happen to the technology it was stored on, but Cloud Backup also keeps documents safe from employee error, natural disasters, cybersecurity threats like ransomware, or cyberattacks. Having peace of mind that your business documents are safe is essential, especially at this time of so much uncertainty. For a limited time, try Cloud Backup for free for three months.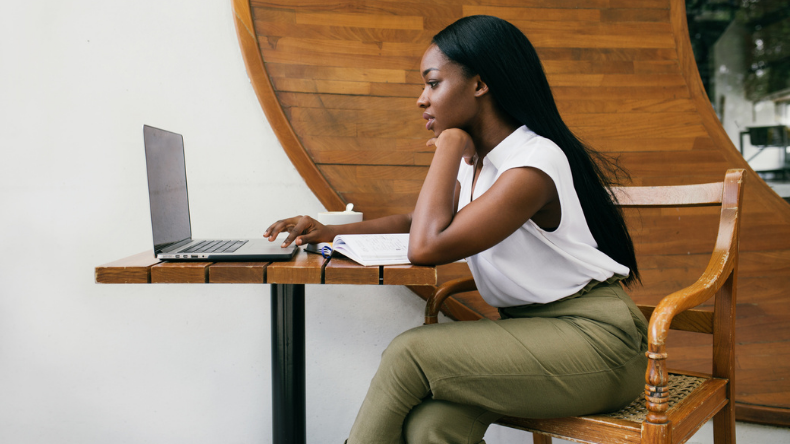 Integrated Business Communications
Communicating with staff that works in a variety of different environments can be a challenge. At this time, more than ever, it's essential to keep connected with your team. Integrated Business Communications helps to connect your employees and make collaborating more effective. Whether in office, working from a coffee shop, or working from home, we can connect your services from anywhere. Receive calls from the office right to your mobile device or desktop. Connect as a team with audio conferencing or group chat and easily switch between your desk phone, desktop client, or mobile device. Connecting from anywhere can truly be a seamless experience.
Work from Home Bundles

We know there are a lot of businesses that have implemented some form of remote working for their employees, so we've created bundles to keep your employees connected and productive. Work From Home bundles all include Business Internet, Wireless Backup, and Business Internet Priority Support. We have three Work from Home Bundles- Basic, Plus, and Premium (coming soon). Each bundle is designed for different tech capacities, depending on what you need to complete your daily work. Our bundles allow you to have business grade internet (DSL or fibre) that is included on a separate gateway from your employee's home - effectively segregating traffic from the residential connection. Benefits from this type of internet include both half and full symmetrical speed options, as well as business priority support to employee residence and wireless backup. Ensure your employees have the tools and network they need to work from home just as if they were in the office.
We are here to make the transition back to work the best possible for your business and employees. If you have any questions about our products and services, please contact your SaskTel representative, request a callback, or call 1.844.SASKTEL (1.844.727.5835).