We've all been there. No bars! It happens. Especially when you're in a sturdy building built of cellular-blocking materials like concrete, brick, and steel. Or maybe you've been lucky enough to attend a retreat surrounded by lush forests and mountains, but miles away from the nearest cell tower.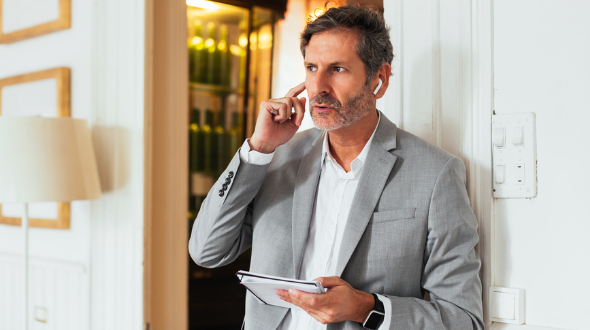 Even the best cell coverage can't reach everywhere. Now there's a seamless backup for those rare occasions. It's called Wi-Fi Calling.

The business benefits don't stop there. Beyond providing an alternative to your already exceptional cell service, calling over Wi-Fi doesn't take data from your existing mobile plan.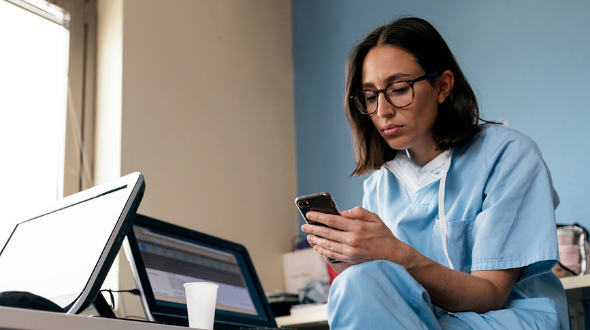 Wi-Fi Calling eliminates the need for extra apps like WhatsApp, Skype, and Viber. And since calls are encrypted, they're perfectly safe for business use. Wi-Fi calls can also save your device's battery and the quality of voice calls is often better.

It works seamlessly! All you have to do is enable it on your compatible device. Then, when there is no cellular signal available and you're connected to a Wi-Fi network, your phone will use Wi-Fi for calls and messages. The status bar will display "SaskTel Wi-Fi" when Wi-Fi Calling is available.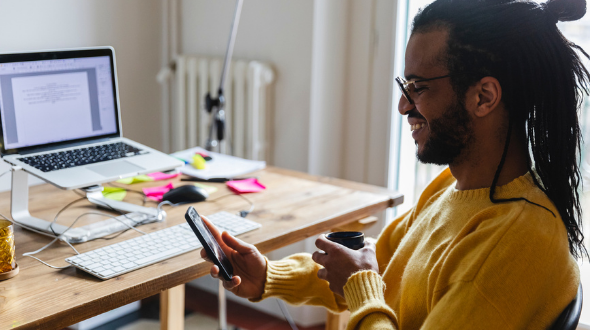 Here are some Q&As to get you up and calling:

What do I need to use Wi-Fi Calling?
You'll need a compatible device and an eligible wireless plan:
• Currently, Wi-Fi Calling is only available on Apple iPhones (with iOS 15.1 or higher) and Apple Watches (with iOS 8.1 or higher).
• Wireless plans that include unlimited nationwide calling in Canada are eligible for Wi-Fi Calling.

How do I set up Wi-Fi Calling?
1. Tap Settings.
2. Tap Cellular.
3. Tap Wi-Fi Calling.
4. Tap the slider to turn on Wi-Fi Calling on This iPhone (white is off; green is on).
5. Tap Enable under Enable Wi-Fi Calling.

Wi-Fi Calling will show "On" in your cellular settings and will be available whenever no cellular network is available and you are within range of a Wi-Fi- network, as long as you're in Canada.

How much does it cost?
As long as you have a compatible rate plan, Wi-Fi Calling is no additional cost. Your standard wireless rates will apply.

Can I call 9-1-1 while in Wi-Fi Calling mode?
Yes. Your phone will try to place the call over the cellular network first. If there is no cellular coverage, your phone will try to make the call over Wi-Fi and will provide the 9-1-1 call center with the 9-1-1 address you provided during your Wi-Fi Calling setup process. If the location of your emergency is different than this address, you'll need to provide the 9-1-1 call center with your location.

What are you waiting for? Now you can stay connected in more places.