Call Recording is a new service that was launched on November 23 as an add-on to Integrated Business Communications (IBC) and Hosted Collaboration Solution (HCS). We talked to SaskTel Marketing Manager Rick Prokosch about the opportunities that creates, particularly for small to medium-sized businesses.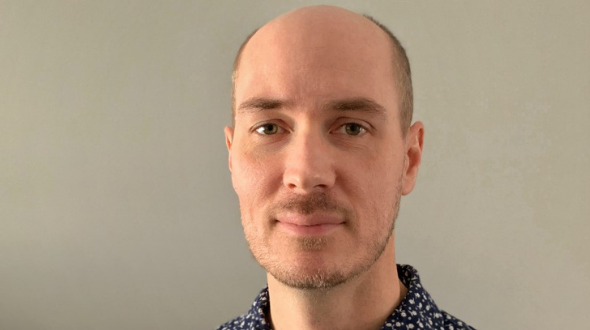 Rick Prokosch, Marketing Manager– Unified Communications & Collaboration, SaskTel

What does IBC/HCS Call Recording do?
The very simplest explanation is obviously in the name. It records your phone conversations. That's the very base level. Once you get into more advanced features that can be delivered from the cloud, you get into artificial intelligence where the system can do speech to text and then it can mine that text for data. It can apply sentiment analysis – was this a happy call, was this a sad call, was it a neutral call – it can watch out for keywords as the call is in progress. If there's a customer experience team on the lookout for curse words or marketing keywords, it can help drive business intelligence that way. Anything from simply recording calls all the way up to mining the data from the calls for all sorts of business intelligence.

How much of a need is there for the Call Recording service?
I saw a stat from Dubber, a Call Recording software provider, that said about 80% of customer service conversations are voice-based and less than 10% of them are currently being captured or recorded. If most of the crucial conversations in an HR environment or customer service environment are voice and you know 90% of those conversations don't have indisputable records of what was said, there's a big opportunity to shore that up and record those calls.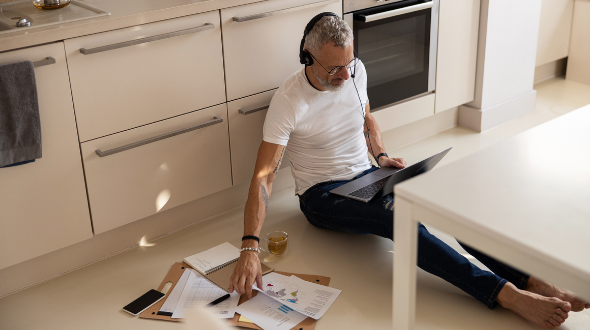 Another stat from Dubber says that 61% of chief financial officers plan to make remote work permanent even after the pandemic. The ability to record calls of sensitive matters like financial services is a big deal if you're not in the office anymore and you're not recording calls on a desk phone hooked up to a server in that building. With the cloud-based system, IBC and Call Recording lets you record calls from anywhere you're using your IBC phone. It can really help foster a remote work environment.

Who's going to use it the most?
If we're just talking straight call recording, anyone who wants a record of a conversation. I would say businesses that hold crucial conversations like a justice department or police service. Or it could be someone who deals with situations that might result in a "he said/she said" dispute. Corporate coaches might also find it handy when they're asked, "how did Joe work out on his first three months of sales calls." Sales agents can use it to randomly pull 10 calls and listen to them. If you're doing internal HR conversations or dealing with an employee who's struggling, you could also record that so there's an indisputable record of what was said.

You could also record a conversation like this interview, so instead of trying to take down notes of all the important points, you could focus on the conversation and then go back and replay your conversation and make your notes from that.

And then anyone who wants to maintain a record of what was said – the financial market, legal firms, and healthcare. From a basic call recording perspective, it touches a lot of industries.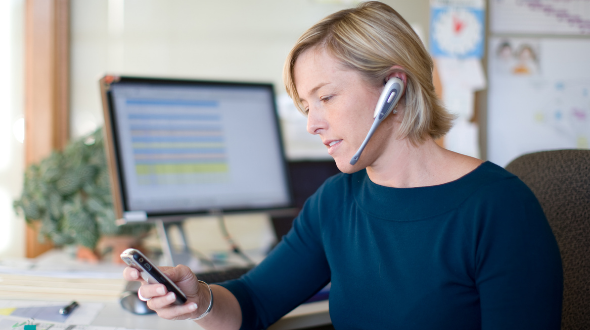 How would someone use sentiment analysis?
Say you work at a customer service centre for a disposal company. You might have three people taking calls from city employees and residents. If you're mining for data every week or every day, you can look at the kind of calls you're getting – what was the tone of the call, do you have a lot of similar calls, were there keywords like problem, issues, broken, or worn out. Sentiment analysis is for anyone who deals with the customer experience.

Let's say that when people are calling one of your employees, they use words like thank you very much, appreciate you guys getting back to me, you guys were the only ones that answered the call, she might get a green smiley face on the sentiment analysis. Knowing that she has very positive customer experiences, you could utilize her for other work where she could make even more of an impact.

Think about a cellular dealer. They're going to have Black Friday sales and Boxing Day sales and they're going to get lots of phone calls. If you have six or 10 people taking those phone calls, and they're on IBC or HCS, it would be handy to know that if there's a call with words that trigger the little red frowny face, you could have a manager jump right in to help resolve whatever the issue is.

Once you start breaking down those .wav files into text, what you can do with that text and what you can mine that data for opens up so many doors.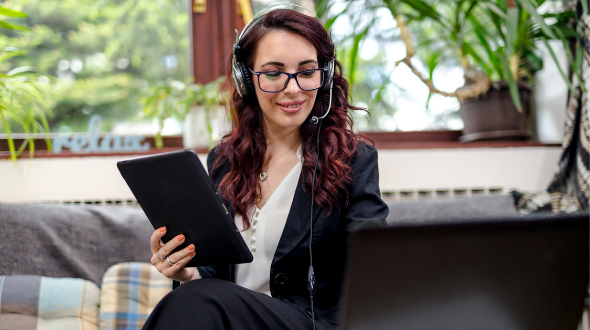 Why did you pair Call Recording with IBC and HCS?
IBC was the obvious choice because it's really our flagship hosted voice service. It's the one that has the broadest market appeal, so it's used by a large number of our business customers that stand to get a lot of value from call recording. HCS is focused on a different business segment than IBC and has customers in markets where there are compliance or regulatory or legal or heavy customer service implications. While IBC has a broad market appeal and HCS has a more narrow customer focus, both will find a lot of value in Call Recording.

What sort of equipment is needed for Call Recording?
Call Recording is delivered from the cloud. There are zero hardware requirements for the customer. It uses your existing network; it doesn't need any special configuration and it's cloud based. No running around to each phone or individual computer, sticking in USB drives, pulling back recordings. Now you can just sign up per user, turn on, start recording, and then have access to all the recordings.

Are there potential cost savings?
I can give you an example of a legal firm that said it saved hundreds of hours a month just because they didn't have to download files from individual computers that were recording calls. By having the calls centralized, they saved hundreds of hours a month of effort.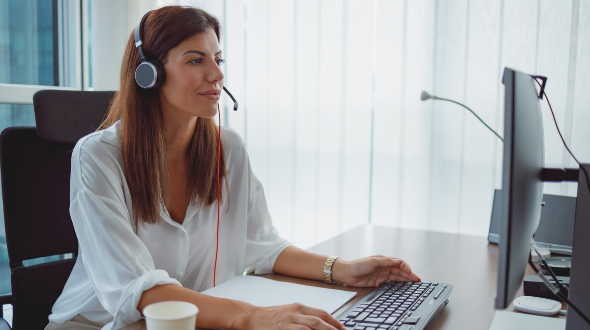 If you're interested in learning how SaskTel IBC/HCS Call Recording can contribute to your business, please call 1-844-SaskTel to speak with a sales representative about a solution that's perfect for you.