Planning a wedding can be stressful in a typical year, but 2020 brought with it a whole new level of difficult decisions. Ever-changing gathering restrictions and venue closures forced 2020 couples to follow up their 'Save the Date' invites with 'Change the Date' announcements. Weddings were cancelled or postponed and guest lists became more and more limited. Sweet Pea and Noelle, a Regina bridal boutique that carries a wide variety of stunning Canadian-made bridal gowns, made it its mission to eliminate the intimidation and stress that can sometimes accompany shopping for a wedding dress, especially during this past year!
As many bridal shops pivoted to virtual online appointments to view and purchase during the pandemic, shop owner Morgan felt that wasn't the type of experience Sweet Pea and Noelle wanted to offer. Instead, Sweet Pea and Noelle focused on the power of the community of social media, using their SaskTel business internet to host more live-streams with designers, feature more details of their products on their social channels, and focus on providing personal one-on-one communications with their clients.
Constantly shifting plans and the overall uncertainty of this year left everyone looking for different ways to destress. Morgan first started Sweet Pea and Noelle's TikTok as a personal creative outlet, and began using her smartphone from SaskTel to post hilarious relatable content about some of the perceptions and stereotypes of wedding dress shopping. Turns out she was way more hilarious and relatable than she could have ever imagined, and has quickly amassed 104.5k followers and over 2.7M likes, becoming the new friendly face behind the scenes of the bridal industry.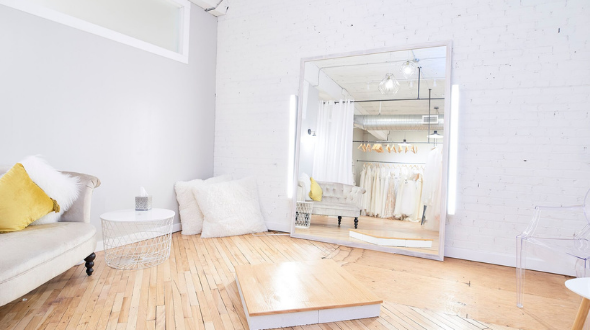 When chatting with brides who were married in 2020, she noted that most "couldn't imagine it any other way" and were happy to have the more intimate setting focused on the bride and groom. Looking forward to the 2021 wedding season, Morgan predicts a continued trend of smaller, more intimate weddings, although she acknowledges that everything is "still very unpredictable." Having a smaller guest list has its perks, as it generally leaves some extra room in the budget for more luxurious decor! She believes you can expect to see smaller but more extravagantly decorated events in 2021.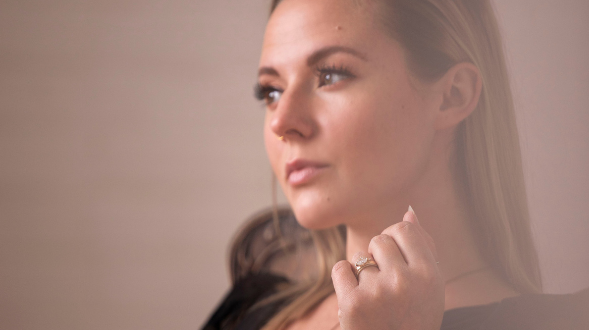 Morgan hopes that Sweet Pea and Noelle's unique and inviting approach to a sometimes intimidating and overwhelming industry contributes to changing the overall face of bridal, not just on the prairies but internationally. She encourages more bridal businesses to focus on providing an inclusive, stress-free environment that encourages brides to "see themselves with kindness rather than judgment." In the meantime, Morgan continues to utilize Sweet Pea and Noelle's social media platforms to spread knowledge and break down stigmas of the bridal industry, all while providing some much needed comic relief during an absolutely bizarre year.