SaskTel is honoured to have employees who dedicate so much of their careers to our organization. As a company, we aspire for our employees to not only enjoy their work, but to find fulfillment within it. For Mary Ference, these sentiments couldn't be more true.

Mary has worked in a variety of positions during her time at SaskTel, but now focuses on providing smart solutions for local entrepreneurs, businesses, and clients. Creative solutions, communication, and connections are some ways that set Mary and her team – Cristina Mullin and Alyssa Dunn – apart from the rest.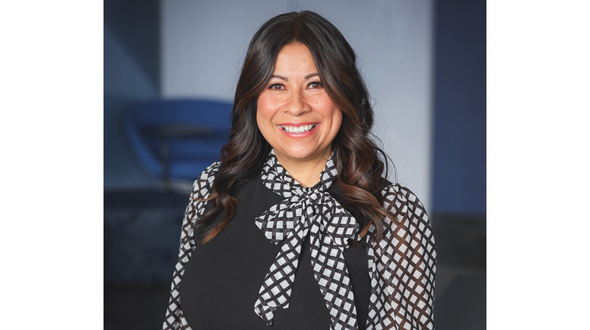 Mary Ference, Director of Sales, SaskTel

One of Mary's favourite SaskTel memories was meeting with business customers around Saskatchewan, presenting "20 business tips in 20 minutes". Mary quickly found herself thriving within her role and, more importantly, loving the work she did. Now the Director of Sales, Mary directs a team of Strategic Account Managers. Her passion for building relationships and helping businesses thrive has resulted in numerous successful Saskatchewan companies.

Business Sales aims to create and nurture long-term relationships with their clients. "To listen and help our customers foster local economies, keeping money close to home, and supporting neighbourhoods and communities."
Alyssa Dunn, Strategic Account Manager

What sets Mary's team apart is that they do more than sit behind a desk. They can be found within the community, engaging with businesses, business owners, and customers alike. "The reason we build these relationships is because we care. We want to help businesses succeed in Saskatchewan." Mary explains. "We are champions of local businesses."

The importance of assisting local, small businesses isn't lost on their team. "I love that everyone on the team comes from a family of entrepreneurs and small business owners." Her team includes those whose families are involved in Saskatchewan's entrepreneurial scene. Thanks to this, Mary's team has hands-on, individualized experiences with the process of starting a business and understanding the obstacles. "Business is constantly changing, and we understand that," Mary explains. "Our team doesn't assume anything. We'll ask the questions and help you through."

As a team of sales professionals, Mary speaks highly of their talents and abilities in the field. "We are sales professionals. Cristina and Alyssa are sales professionals. They are the two best." Mary says. "If you get one of them in your court, you've hit the jackpot. They'll help you innovate."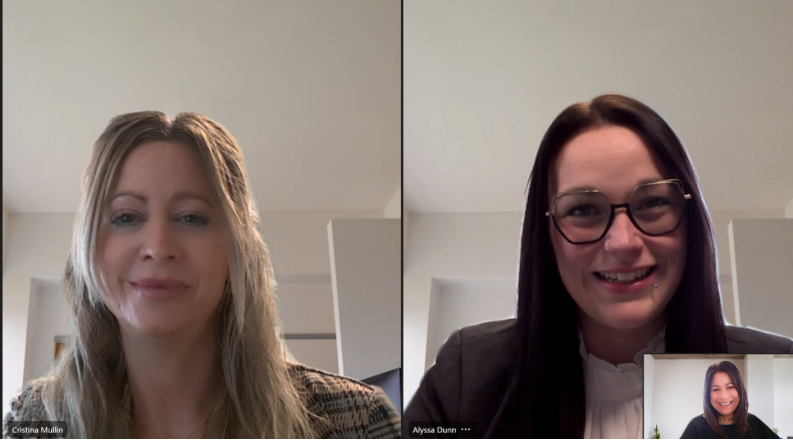 Mary and The Team

"We want businesses to start up here in Saskatchewan, to grow, and to become part of Saskatchewan's culture." According to Mary, "whether you are a new or existing business, our team wants to hear from you and find how we can work together to help your business succeed."

Business Sales strives to create entrepreneurial solutions for local clients, so don't be surprised if you see Mary or a member of her team engaging with others, researching new business opportunities for their clients, and assessing data (one of Mary's personal favourites). This fuels their passion for generating creative solutions for their clients, and their genuine celebration when clients achieve their goals.

"We are connected both professionally and personally to many businesses and people within our province." Mary says. "We can help you get started with your journey and help you build connections along the way."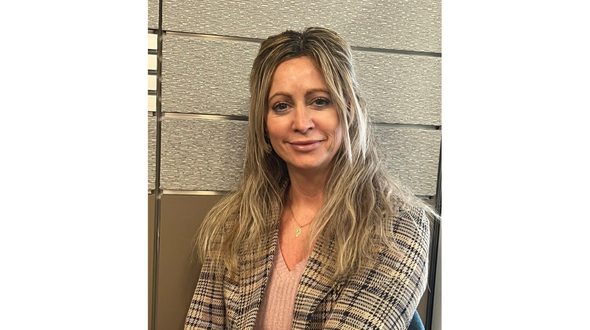 Cristina Mullin, Strategic Accounts Manager

The goal of this team within Business Sales is to encourage the future economic, creative, and entrepreneurial spirit within Saskatchewan, and Mary, Cristina, and Alyssa are succeeding. They hope to turn local business owners' dreams into a reality every day.

"You may have already seen us in the community, and if so, let's get reacquainted."

If you're a new business or new to working with SaskTel, Mary Ference and her team are eager to assist you. Contact Mary at mary.ference@sasktel.com or (306) 777-3352. You can also reach out to her team at cristina.mullin@sasktel.com or alyssa.dunn@sasktel.com.

Be sure to follow SaskTel's LinkedIn page for more information on Mary, her team, their clients, and how SaskTel can further assist your organization.