To pay tribute to all those businesses in Saskatchewan that broaden our idea of our province, breathe life into our communities, and give us something we can't find online, we launched a campaign highlighting 13 different businesses in nine different Saskatchewan communities.

"We are excited to celebrate our small- to medium-sized business customers and show that SaskTel Business Sales & Solutions is proud to support them," said Kristen Cozine, Marketing Manager. "One thing we really want to emphasize is that this campaign was intentionally hyper-local – we will showcase ads in each community with a business professional from that unique community. The people in the ads represent businesses whose workdays extend far beyond 5:00 p.m. Whether they are solopreneurs or manage a team of 30, they eat, sleep, and breathe their local businesses. They've undergone a couple of the most unprecedented and stressful years in their lives. They've dealt with ever changing protocols, closing their business for a duration of time, shifting to curbside pickup, and more. They are the backbone of Saskatchewan's economy and deserve to be recognized for their perseverance."

We asked these business professionals across the province why they chose Saskatchewan for their business and SaskTel as their technology provider. Three were featured in an earlier blog. Here's what three more of them had to say.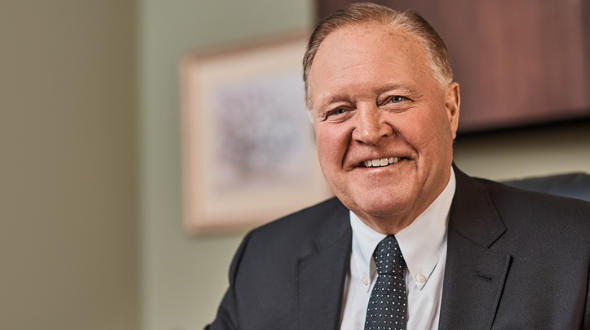 Greg Marcyniuk, Heritage Insurance Ltd, Moose Jaw

Being born and raised in Saskatchewan, I have always considered it to be the best place to live and operate a business, and now more than ever. We have seen our business grow year after year and I see so much potential and development in Saskatchewan right now with lots of room for more growth.

With Saskatchewan's economy being so strong, people are finding better-paying jobs at a younger age and are investing in housing, land, and offices, which are still more affordable here than in most of the other Canadian provinces. An ever growing, more affluent population who are putting down roots and raising a family are essential to the success and growth of my business.

Going forward into the future, I see Saskatchewan with its access to large reserves of varied resources in the forestry, mining, agriculture, and energy sectors becoming an even more important player, not just within Canada but around the world. This will lead to a more stable and better financial future for all Saskatchewan residents and will continue to attract more people and companies to this province. That is good for not just my business, but all businesses.

We are a local business and we wanted to partner with a company that is also committed to supporting the Saskatchewan community. That is very important to us... but we also needed a company that could provide us with great services, make us feel confident that our business would have the best communication/technology solutions available, and help our business evolve and grow into the future. We were lucky enough to find all that in SaskTel.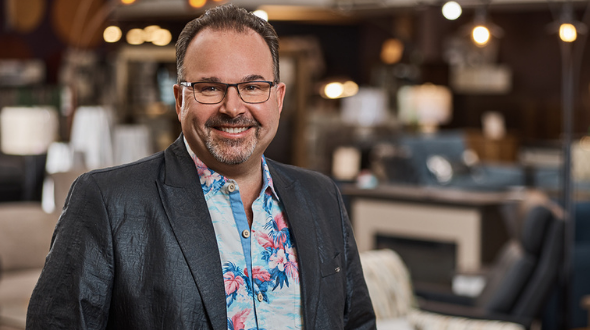 Chris Odishaw, Battleford Furniture, The Battlefords

For me, it's all about community! The Battlefords is my home and I love life in Saskatchewan! The lakes, the skies, the people and, of course, all the opportunities. We have what the world wants – there are 7.9 billion people on the planet and I am sure that 7.5 billion of them would trade places with us in a second.

Doing business in the Battlefords is a great opportunity to support and be supported by a great community. It is all about partnerships and we have enjoyed a great 34 years of growth and development. SaskTel has been an integral partner, not only offering state of the art communication and technology support, but always being there to support business and community.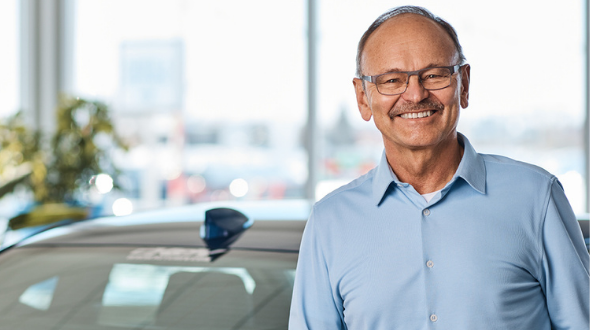 Evan Ortynsky, Key Auto Group, Yorkton

I was born and raised in East Central Saskatchewan. My father and uncle, sons of immigrants from Ukraine, opened up a Massey Ferguson farm machinery shop in the 1940s. Later, it turned into a General Motors dealership. I grew up in the "garage," as my father called it, and became interested in the auto industry as a young man. In 1990, I opened my own General Motors car dealership 50 km south of Canora and later expanded my business into a Toyota and Kia dealership in the 2000s.

If I were to choose any place in Canada to do business, I would still choose Saskatchewan. Saskatchewan has offered us endless opportunities to conduct and expand our business. The people of Saskatchewan are hardworking, community-oriented people. We strive to serve them with the car sales and service that these people need.

It was important to us when choosing a business technology provider that they had similar values to our company. SaskTel has kept up with our ever-changing needs and the evolving auto industry. Now, we do most of our sales through the internet and phone so it's important that our provider is dependable and reliable. When a winter storm hits and customers need assistance with their car, it's important that they can reach us no matter where or what time of day. SaskTel always delivers.

About Kristen Cozine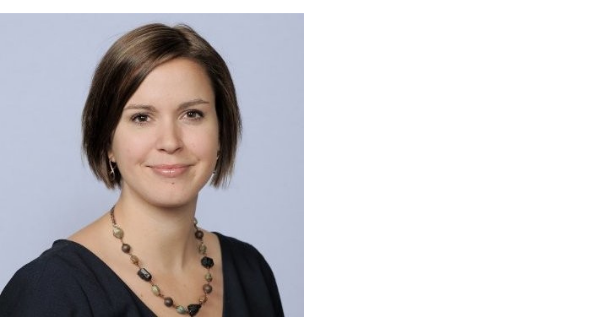 Kristen Cozine is a Marketing Manager for SaskTel Business Advertising and Communications.
She has more than 16 years of experience working at SaskTel in the Information, Communication, and Technology industry within Marketing, front-line Sales, and Operations departments.

LinkedIn: Kristen Cozine