A few decades ago, Western Economic Diversification Canada was created by the federal government to promote business development and innovation across the western provinces. Today, Saskatchewan's aspiring entrepreneurs have access to their core start-up support program called Square One. Two non-profit organizations provide this program province-wide: Saskatoon Regional Economic Development Authority (SREDA) and Economic Development Regina (EDR).
SaskTel Business Solutions spoke with Shenuka Wickramasinghe, Manager of Entrepreneurship at SREDA (pictured above), to learn more about this program.
Starting at 'Square One'
Square One's purpose is to help you decide if your business idea is worth pursuing. Their team offers a variety of resources to help future small business owners in Saskatchewan make an informed leap: market research reports, business planning services, business setup assistance, and one-on-one advising with staff advisors and guest experts.
"Our advising team is an extraordinary knowledge base for start-ups in Saskatchewan. Plus, our Ask-an-Expert program connects entrepreneurs with qualified legal, accounting, marketing, and business planning experts via in-person or phone for a nominal fee." said Wickramasinghe.
"As the saying goes, knowledge is power. As long as you're making an informed, strategic business decision, we've done our job."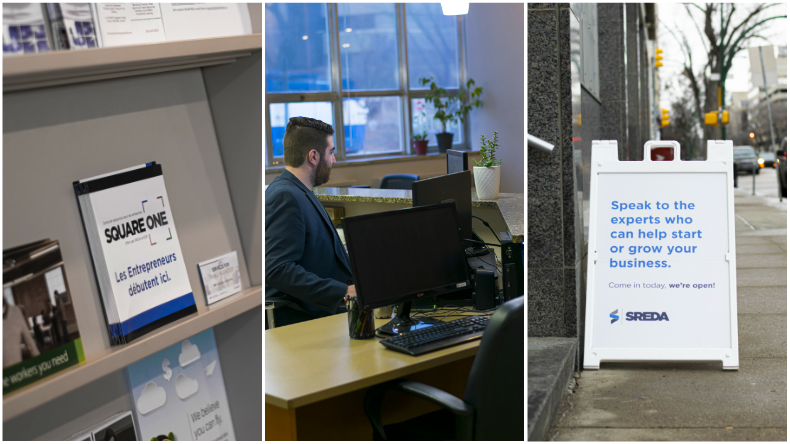 Research is the first step
Research is an important first step when exploring business ownership and it's something that Square One readily provides. Shenuka vouched for how research is a key factor in setting yourself apart in your industry.
"It doesn't matter what sector you're in—research shows you who your customers are, what your competition is doing, or what's happening in your industry. This is how you define a competitive advantage."
When entrepreneurs approach Square One with a new business idea, their team is able to conduct market research and pull key data points relevant to that idea. This is what helps paint a more detailed picture of the industry they are looking to enter, so in turn, better strategies can be developed.
"Our most coveted service is our access to research. These reports, which are free by the way, help our clients find insights and data which confirm their entrepreneurial hunches, or show another opportunity that is more profitable for them and perhaps better for the local economy."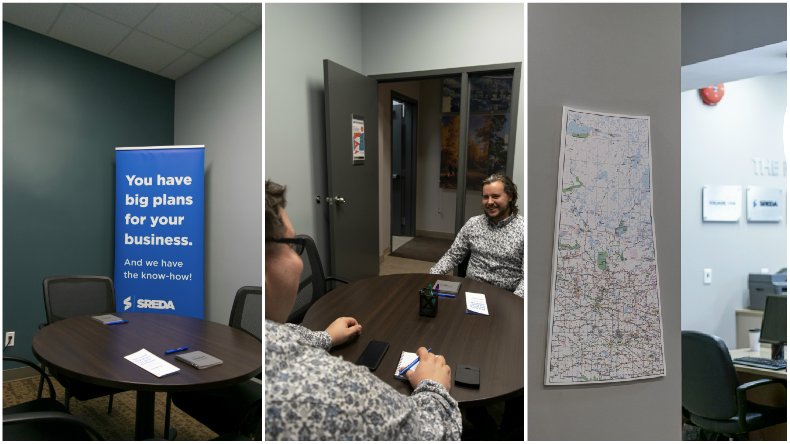 Taking the leap
Every year, a multitude of small businesses launch in the province. Shenuka spoke to the tenacity and inspiring determination she sees every day.
"I do think everyone has it in them to be their own boss, but it's about looking at your priorities in life and deciding if business ownership has a place near the top. Developing a business takes a lot of work! You get what you give. But there are many ways Square One can support you in making your goals happen."
Always connected and always efficient
Square One's office utilizes SaskTel internet and wireless services everyday. As a province-wide program, these services are a necessity for their operations.
"We use these resources to provide efficient services every single day and make ourselves available for people no matter where they live in Saskatchewan. One of the ways we provide support and resources to rural communities is through our SaskTel internet connection. Further, a simple emailed question to one of our advisors can save a new business owner time and energy."
Seeing the province's innovation up close
Every day, the Square One team is on the frontlines with people on their entrepreneurial journey. It's an inspiring experience Shenuka and the rest of her team are thrilled to be part of.
"The inquiries people bring to us are more than just a business idea—they are literally their wildest dreams and goals. We get to be closely involved in their journey as an entrepreneur and it's rewarding to see people find their inner boss."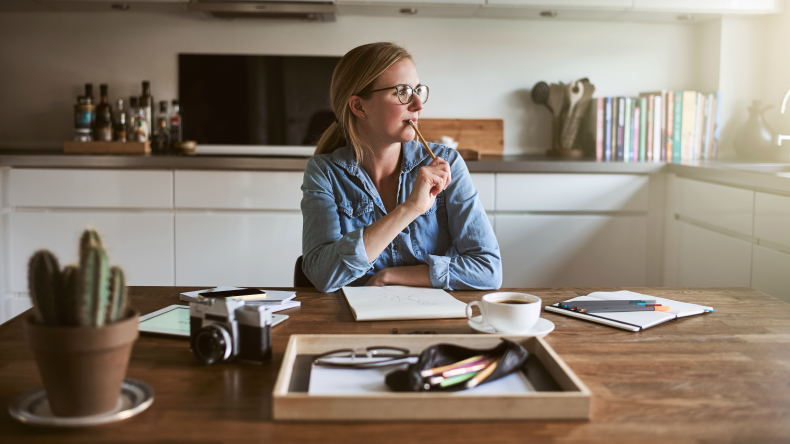 Square One works with those who have never owned their own business before, with seasoned entrepreneurs looking to try a new idea, and everyone in between. Even though they are based in Regina and Saskatoon, they serve all corners of the province—similar to SaskTel Business Solutions' mandate to provide reliable telecoms coverage for business owners and entrepreneurs throughout Saskatchewan.

For more on how Square One can help your next great idea, click here. If you're ready to implement reliable solution services for your business, SaskTel Business Solutions can help you get started today.