To help you blaze your path to greatness, here are 10 business books filled with inspirational tips, stories, and strategies.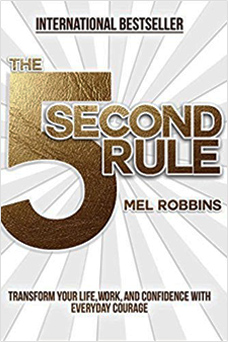 The 5 Second Rule: Transform Your Life, Work, and Confidence with Everyday Courage
Author: Mel Robbins
You'll learn… how to destroy doubt and enrich your life in just 5 seconds by studying famous "push moments" in business, art, and history.
Can I Have Your Attention?: Inspiring Better Work Habits, Focusing Your Team, and Getting Stuff Done in the Constantly Connected Workplace
Author: Curt Steinhorst with Jonathan McKee
You'll learn… how to cut through the distracting noise and create a "vault" to increase your team's productivity, decrease stress, and boost your creativity.
Entrepreneurial You: Monetize Your Expertise, Create Multiple Income Streams, and Thrive
Author: Dorie Clark
You'll learn… how to build your brand—and a portfolio of revenue streams, both traditional and online—so you can liberate yourself financially and shape your career destiny.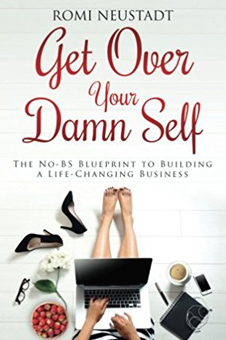 Get Over Your Damn Self: The No-BS Blueprint to Building a Life-Changing Business
Author: Romi Neustadt
You'll learn… how to confidently connect with anyone about your business and your products, and how to create a lucrative, efficient, enormously rewarding turnkey business.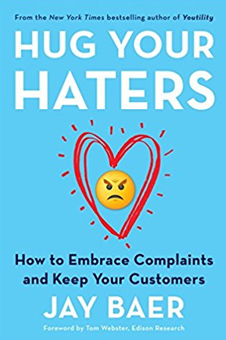 Hug Your Haters: How to Embrace Complaints and Keep Your Customers
Author: Jay Baer
You'll learn… that critics aren't your problem—but ignoring them is. You'll find out how to embrace complaints, put critics to work for you, and turn bad news into good outcomes.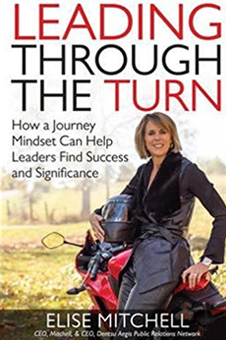 Leading Through the Turn: How a Journey Mindset Can Help Leaders Find Success and Significance
Author: Elise Mitchell
You'll learn… from a leader who's as passionate about riding motorcycles as she is about running her business. She'll teach you to pick a destination for your life and career, plan your route, and prepare for major twists, turns, and detours.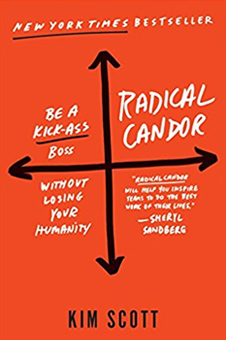 Radical Candor: Be a Kick-Ass Boss Without Losing Your Humanity
Author: Kim Scott
You'll learn… how to be both a better boss and a better colleague by building, leading, and inspiring teams to do the best work of their entire lives.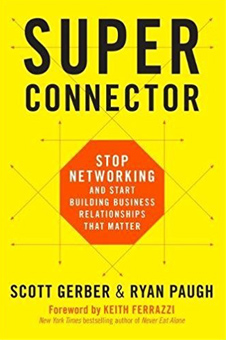 Superconnector: Stop Networking and Start Building Business Relationships that Matter
Author: Scott Gerber, Ryan Paugh
You'll learn… how to become a "Superconnector" by systematically managing a professional community and maximizing its value, how to Google-proof your reputation, as well as "The Art of Selectivity," where you define which relationships matter most for you and decide how you will maintain them over time.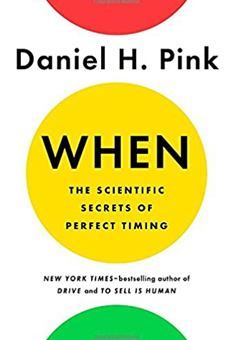 When: The Scientific Secrets of Perfect Timing
Author: Daniel H. Pink
You'll learn… how best to live, work, and succeed. By learning the hidden patterns of the day, you can build your ideal schedule and pick the perfect time to quit a job, switch careers, or start a business.
Your Best Year Ever: A 5-Step Plan for Achieving Your Most Important Goals
Author: Michael Hyatt
You'll learn… the seven attributes of effective goals, how to overcome past setbacks, how to quit-proof your goals, the role of habits in personal achievement, what to do when you feel stuck, and how to design (and go get) your best year ever.
There you have it: 10 business books to inspire you this winter. Did we miss one that should be on the list? Let us know your favourites in the comments below!