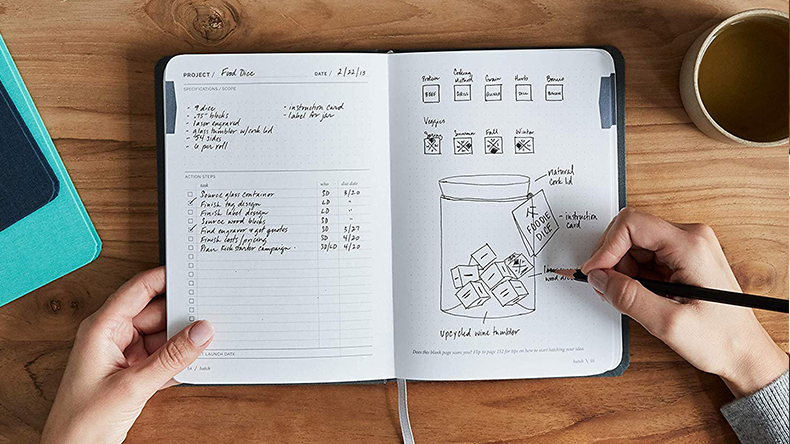 Hatch notebook
Hatch is designed for entrepreneurs who want to conceive, incubate, and hatch ideas for their business. The Hatch notebook helps you to brainstorm, take notes, make sketches, keep track of your ideas, evaluate their merits, decide which ones to pursue, and then plan and execute. Plus it comes with quotes, tips, and guidelines to help you figure out where to start and keep you motivated.
Where to find it: Amazon, Etsy, Two Tumbleweeds
Facebook: @2tumbleweeds
Instagram: @twotumbleweeds
LivePlan subscription
LivePlan is the world's leading business plan software, created for entrepreneurs to help them pitch, plan, and track their business from anywhere—and take the stress out of starting a business. LivePlan guides entrepreneurs to write a 1-page pitch that leads to a professional, investor-ready business plan.

Where to find it: liveplan.com
Twitter: @liveplan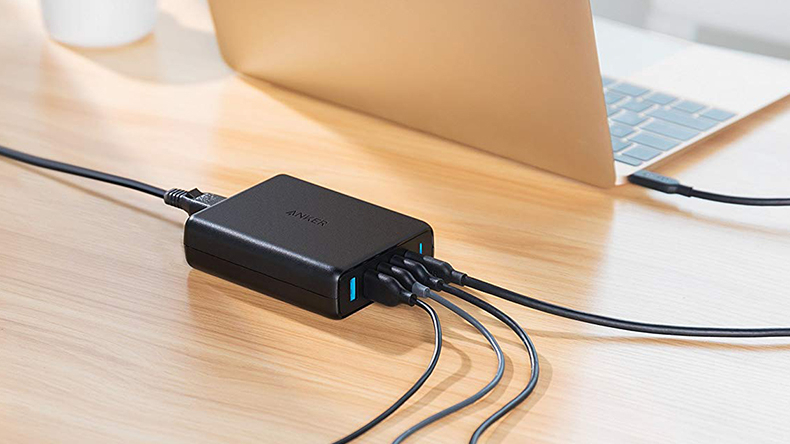 USB wall charger
A multi-port USB wall charger lets everyone in a startup charge their devices at the same time. Get them a 2-port USB charger for a mom & pop operation, a 4-port charger, 5-port charger, 6-port charger, or a 10-port charger if the business is starting to surge.
Where to find it: SaskTel, Amazon, Walmart, Best Buy, Staples, Anker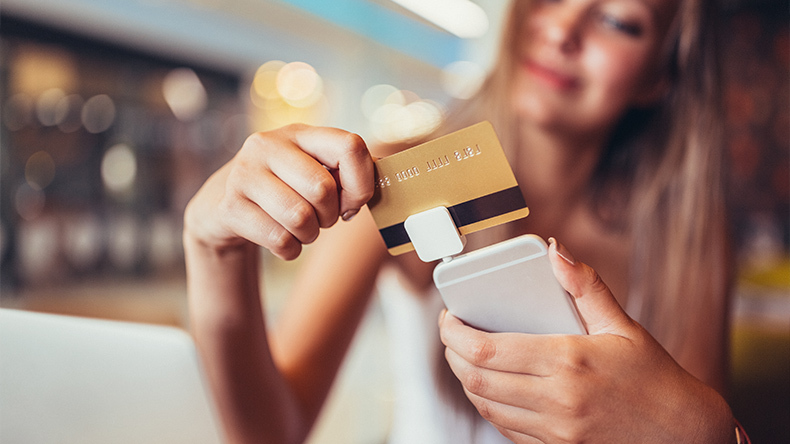 Square credit card reader
Does your entrepreneur sell stuff in person? Pop a free Square Reader in their stocking so they can accept payments on their smartphone or tablet. Square Reader works with the free Square Point of Sale app (iOS, Android), and comes in two versions (iOS or Android). Signing up is free and fast—there are no commitments or long-term contracts.
Where to find it: Squareup.com
Facebook: @squarecanada
Instagram: @squarecanada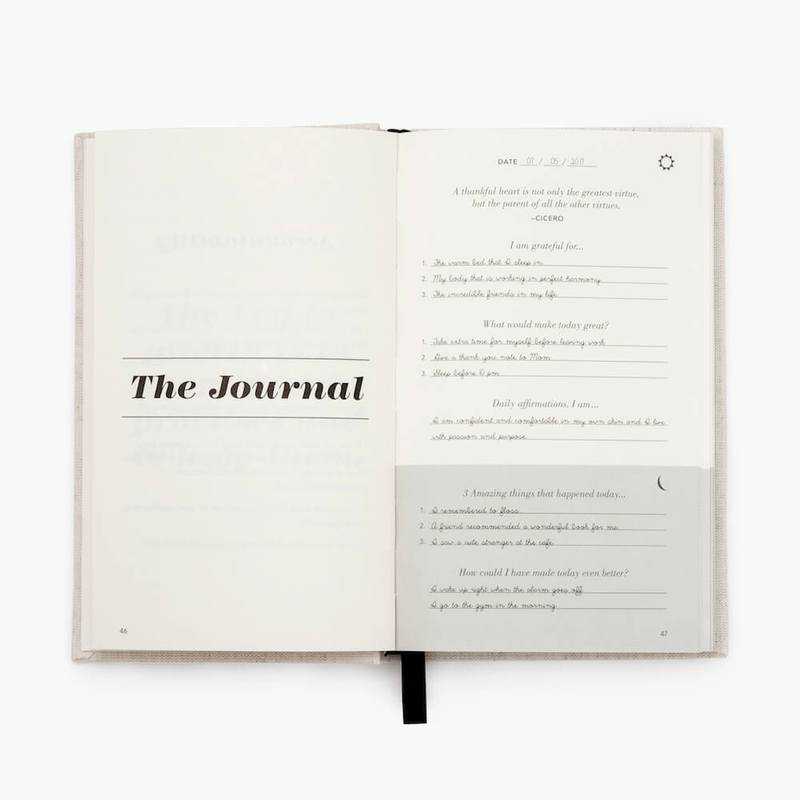 The Five Minute Journal
The Five Minute Journal will boost your happiness in five minutes a day. It's filled with 5-minute bursts of prompts and questions to help your entrepreneur with focus and goal-setting. It has a simple structured format that's based on positive psychology research, so the entrepreneur in your life will start and end each day with gratitude. The result: increased happiness, better relationships, and greater optimism.
Where to find it: Intelligent Change, Chapters Indigo, Amazon, or a bookstore near you
Facebook: @intelchange
Instagram: @intelligentchange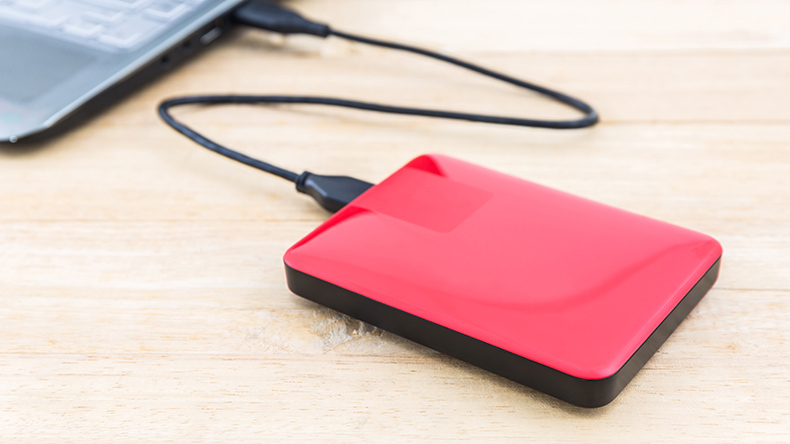 External hard drive
Entrepreneurs often run out of space on their laptops, especially when they're working with large video files. Give them the gift of storage. External hard drives have become slim (often about the size of a large phone) and super portable. They're interchangeable with PC and Mac computers, too. Plus they're often powered by USB, so your entrepreneur can simply plug it into their computer's USB port to save or transfer large files. You'll find reviews and recommendations at TechRadar and Wirecutter.

Where to find it: Amazon, Best Buy, Walmart, The Source, Visions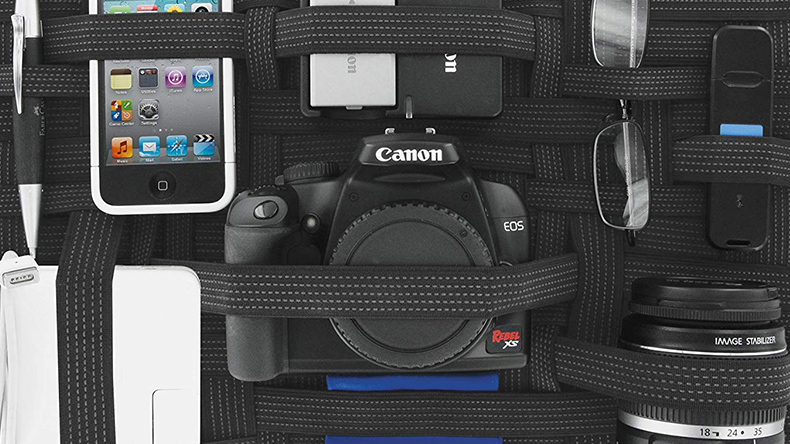 Grid-It organizer
No matter how much they get done in a day, entrepreneurs only have two hands. Give them an extra set of fingers with this clever laptop organizer from Cocoon Innovations. Grid-It is a unique weave of elastic bands that wraps around their laptop or tablet to keep their chargers, external hard drive, phone, cables, notebook, and pens from sliding deep into their bag or, worse, falling into the snow.

Where to find it: Cocoon Innovations, Amazon
Facebook: @cocoonbags
Instagram: @cocoonbags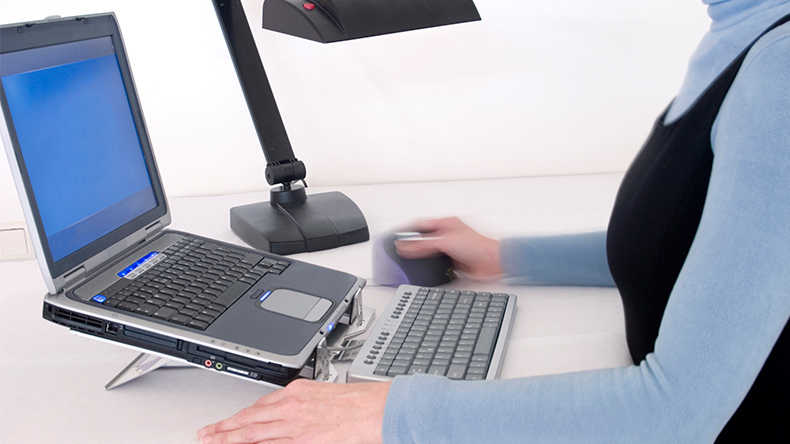 Rising laptop stand
Improve their posture (and relieve their neck and back pain) by giving them an adjustable laptop stand. Sturdy and portable, this laptop stand rises up to hold a laptop closer to eye level. It lets your entrepreneur set up an office anywhere and turn their kitchen table into a standing desk.Most stands come with a mouse shelf and some even have USB-powered cooling fans, too, to keep the computer from running hot. Bonus: it doubles as a TV dinner tray.
Where to find it: Amazon, Executive Office Solutions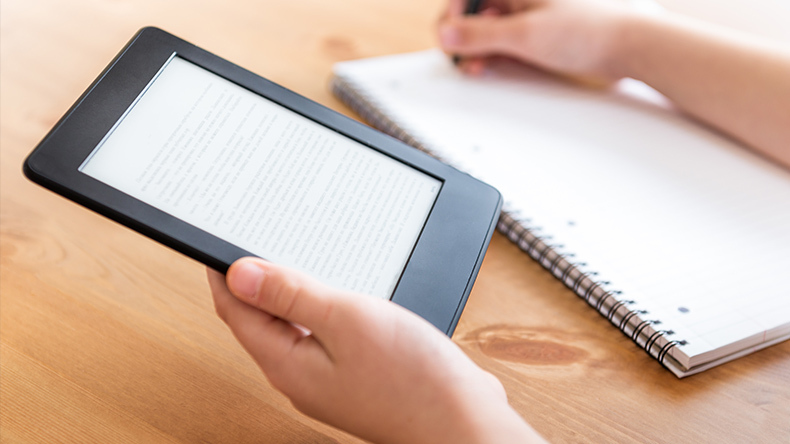 Ebooks on entrepreneurship
Entrepreneurs are always hungry for insights and tips from trail-blazing CEOs who've succeeded before them. Give your entrepreneur the gift of interesting and actionable advice on business, tech, and leadership—in hardcover, paperback, or ebook. For reviews and recommendations, check out these must-read entrepreneur book lists from Business Insider, The Balance, and Inc.
Where to find them: Chapters Indigo, Amazon

Snakable charging cable

Is their phone charging cable frayed, breaking, or broken? Give them Snakable, an armored replacement cable that's built to withstand neglect and abuse. Inspired by the design of a plastic toy snake, these armored cables protect the weakest points of the cord—the connectors—where fraying and breaks happen most often. Sleek ball joints allow for secure flexibility and rotation to protect the wires inside.
Where to find it: Snakable, The Grommet
Facebook: @snakable
Instagram: @snakable

Evernote subscription
Evernote is an organizational app that helps entrepreneurs to capture and prioritize their notes, ideas, projects, To Do lists, and reminders. It's a 'freemium' service—the free Basic plan helps you take great notes, the Premium plan will unclutter your life, and the Business plan helps you bring your team together.
Where to find it: evernote.com, iOS, Android
Facebook: @evernote
Instagram: @evernote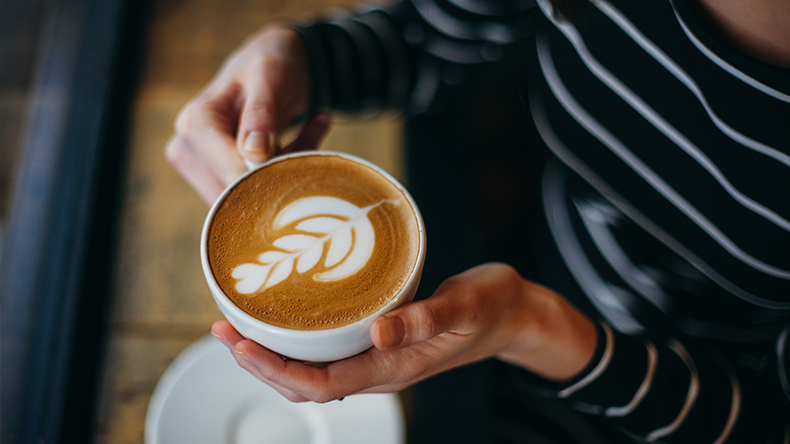 Jet fuel, a.k.a. coffee
Ideas thrive on caffeine. You can't go wrong by giving coffee (or a smart coffee maker) to an entrepreneur. Stuff their stockings with beans from a local coffee shop (like Brewed Awakening in Regina or Collective Coffee in Saskatoon), or simply give them a Tim Hortons or Starbucks gift card. Some coffee shops even let you pre-order your morning brew, so your hustling entrepreneur can use their card to skip the line, grab their coffee, and get to work on their billion dollar idea.

Where to find it: Tim Hortons app, Starbucks app, Brewed Awakening, Collective Coffee
Any entrepreneur gift ideas we've missed? Share them with us on Facebook and have a very merry Christmas!