Women Entrepreneurs of Saskatchewan (WESK) launched in 1995, and ever since then, their mission and vision have changed and adapted alongside the growth and development of the entrepreneurial landscape. With almost 25 years of history and 750 members, WESK is a thriving community that is passionate about equipping and supporting women looking to launch or scale their business in Saskatchewan.
Prabha Mitchell, CEO of WESK, is a passionate advocate for closing the gender gap within Saskatchewan, and the individual members are making serious strides towards equality within the entrepreneurial landscape.
Credit: Andrea Norberg Photography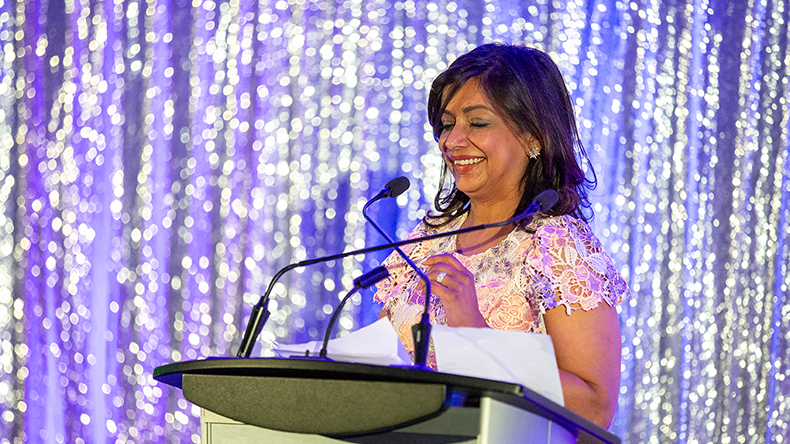 One of the areas the organization focuses on is helping women entrepreneurs scale their business. Women and men start businesses at the same rate, but they definitely don't scale at the same rate, with male ventures being 3.5 times more likely to reach one million dollars in revenue. There are various barriers that female entrepreneurs encounter. One is lack of access to capital and venture funds, which is closely related to networking opportunities. Women aren't plugged into networks to the same extent or in the same way as men. Since networks are where the decisions about finances and funding are made, being involved in those networks is profoundly important to the success of your entrepreneurial venture.
At WESK's 2019 Entrepreneur Awards the network celebrated the achievements of their members and female business leaders. The event is an opportunity to celebrate successes within the community and inspire attendants to keep working towards their goals. And true to their helpful mission, WESK followed the awards gala with a one-day conference called Experience: Strategies & Technologies in the Digital World. The SaskTel-sponsored conference brought industry experts to the stage to share their insights on digital marketing, from social media and content to advertising and SEO.
WESK rebranded in 2017 with a new commitment to inclusivity. "We wanted to include women of all demographics, despite age, circumstance, or ethnicity—such as indigenous, newcomers, and young women," said Mitchell. In the last two years, WESK has increased their focus on the needs of indigenous entrepreneurs, support for women at all stages of business growth (as opposed to only supporting start-ups), and the unique needs of newcomers and young entrepreneurs.
Credit: Andrea Norberg Photography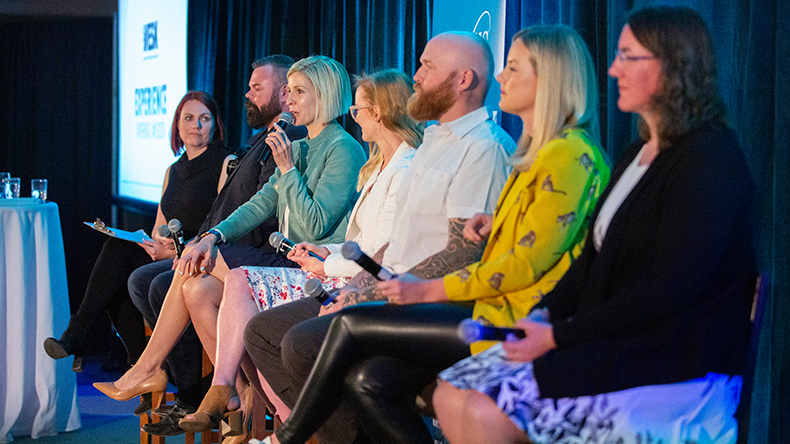 Mitchell has been incredibly inspired by the women entrepreneurs that Saskatchewan has, "I've been amazed at the female entrepreneurs that have been challenged, faced tragedy, and have been amazingly resilient. This is a common theme for the women that have bounced back and become successful. I am absolutely inspired by what these people have accomplished and we need to build a business climate that fosters entrepreneurship as a viable career option for young women. Having more diversity in various industries like the tech sector, manufacturing, agriculture. We don't have enough women in these sectors. We're changing the gender equation here."
SaskTel customer Chelsea Petterson, owner of Coda + Cade, has been a member of WESK for a few years now and knows first-hand how support from this community can help entrepreneurs. "When I first reached out to WESK they were going through some major changes within the organization so I was excited and nervous to see how my business and unique experience would be perceived. I was quickly accepted as a successful entrepreneur and not judged for 'mistakes or failures'. They continue to support me as an entrepreneur and have connected me with other like-minded entrepreneurs who I have built mutually beneficial relationships with," said Petterson.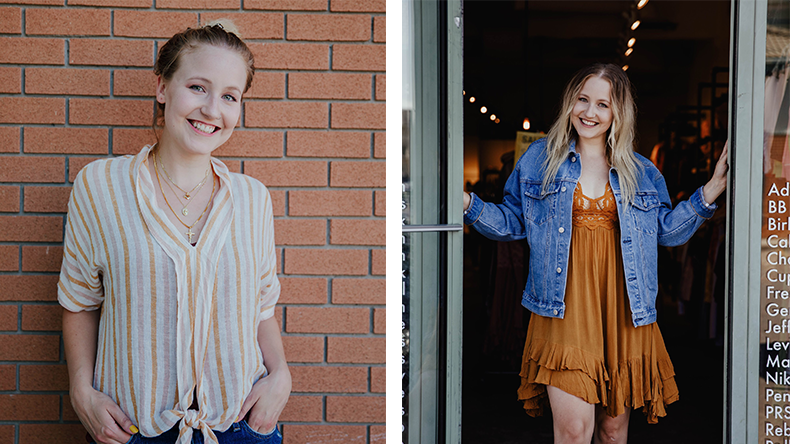 "WESK and its staff want to see all of their members succeed and see the importance of supporting and building strong female entrepreneurs and how it improves the quality of life within our community."
WESK provides members two very important things: assistance in accessing funding and mentorship. WESK was a big part of Petterson's application for a business loan, and they also helped her discover new confidence to grow both her business and her role within it. Through group mentoring sessions, networking, and their overall influence among the entrepreneur community, WESK made it easier for Petterson to develop the tools she needed to make her business succeed.
Accessible opportunities for mentorship, networking, and training help women in Saskatchewan navigate the challenges of entrepreneurship. The percentage of women-owned small and medium enterprises in our province is below the national average, but WESK sees that as an opportunity for change. In addition to their existing offerings, they have recently launched an advisor committee to advocate for the provincial government to prioritize closing the entrepreneurial gender gap.
Credit: Andrea Norberg Photography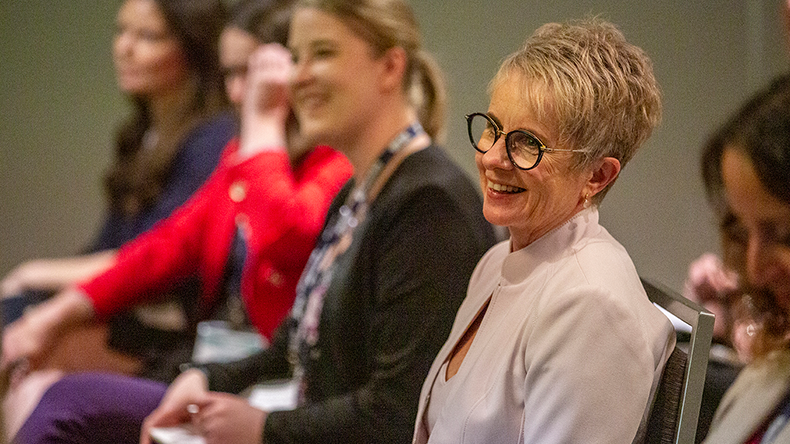 To Mitchell, closing the gender gap is critically important, "There will be a day in Saskatchewan where all entrepreneurs will have equal opportunity to succeed and be recognized. Gender should be irrelevant. A day will come when we don't say female leader, but rather simply leader. A day will come when we don't say women entrepreneurs, but rather entrepreneurs. That is the day that we think our work is done. SaskTel is helping us get there, through various sponsorship and features."
"We are creating awareness about the challenges that female entrepreneurs face as well as the economic contribution that female entrepreneurs make. This is more than gender diversity and equity. It is also about strong economic policies."
WESK hosts networking events in Saskatoon and Regina every month. Bring a friend with you if you want to, or make new ones there.