We all have tales to tell from the great pandemic of 2020/21. We asked Richard Kies, Executive Director of The Kinsmen Foundation, to tell us the tale of TeleMiracle 45. Here's what he had to say:

"First off, there's an interesting back story," said Kies. "We had TeleMiracle 44 on March 7 and 8 of 2020. It was a traditional telethon – same sort of format that we'd run the 43 years prior. It was very successful: raised about $5.5 million. And then I think it was March 10 or 11 that the global pandemic was declared, so we got TeleMiracle 44 in just under the wire."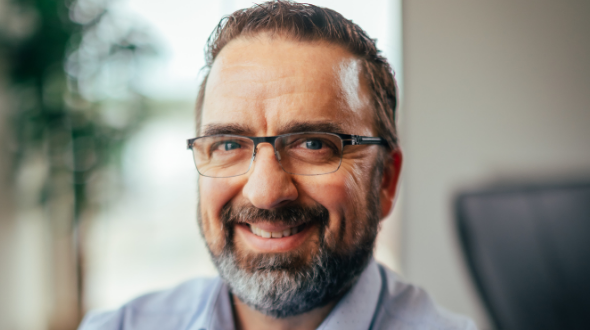 Richard Kies, Executive Director, Kinsmen Foundation

As soon as one is done, the next TeleMiracle is already on the radar. Organizers knew that TeleMiracle 45 was going to have to look completely different, so they very quickly gathered their team together to reimagine how to do a 20-hour telethon in a COVID environment with physical distancing and all the safety protocols.

"The biggest change was that we would normally have about 80 Saskatchewan acts that would come to the venue and perform live. For TeleMiracle 45, those were all pre-recorded months in advance. Most of our cast performances were pre-recorded, and most of our check presentations were done remotely by video calls. Those were the biggest elements of the show that really changed.

"Of course, TeleMiracle would always have a full bank of phone operators on stage taking calls from people phoning in to make pledges," said Kies. "That phone bank was reduced from 48 phones onstage down to 15, again to follow social distancing. The feel was different because you had maybe 100 volunteers in the venue whereas a normal telethon would have over 500 people in the venue. There was also no live audience, so you didn't have their energy.

One of the new technologies adopted by the fundraiser was an online 50/50 draw. Paul Burch, from EchoLotto, had been in touch with Richard a couple years earlier about doing a 50/50 online raffle for TeleMiracle. When the pandemic happened, they could all see more and more people moving to online giving in lots of different formats, so they felt the time was right.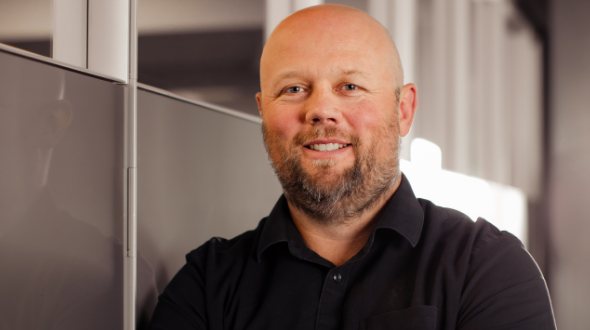 Paul Burch, Co-owner, EchoLotto

EchoLotto is an online platform for raffles, charities, and nonprofits to hold province-wide online 50/50s that helps them raise the funds they need to deliver the services they provide. "We tried to make it as process driven as possible," said Burch.

"People don't always realize that a raffle with a million-dollar prize means selling a lot of tickets," said Burch. "It's the largest raffle we've run so far. We knew it was really going to test our servers."

With so much riding on the outcome, there can be no catastrophic failure. Staying on the leading edge of technology to keep things safe and fast is critical to the ongoing success of EchoLotto. According to Burch, "Using the SaskTel solution has allowed us to do that."

When asked how SaskTel had facilitated TeleMiracle's premiere online 50/50, Chad Walbaum, a technology specialist at SaskTel, attributed it to the strength of the SaskTel team. "The power of the service is 100% the people that stand behind it," said Walbaum. "By accessing the Cloud Hosting service, you gain access to the full breadth of SaskTel's IT professionals."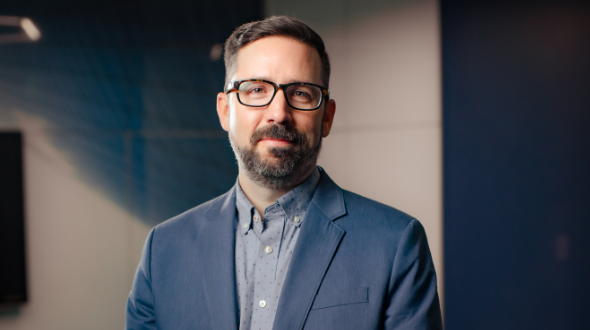 Chad Walbaum, Cloud Hosting Specialist, SaskTel

Cloud Hosting is the service that delivers a managed environment for your server equipment. Imagine trying to run the commerce of a 50/50 lottery from a single platform. Cloud Hosting essentially allows you to move those servers, including all the data and applications, into world class data centres that SaskTel owns and operates. "The ability to dynamically change and grow, or shrink, the environment on demand is very important" said Walbaum, "and allows solutions like EchoLotto to be confident in their ability to meet uncertain demands."

From TeleMiracle's perspective, the biggest question mark for Kies was, were people going to simply replace their TeleMiracle donations with a 50/50 ticket? "What we found, said Kies, "is that no, in fact, we didn't cannibalize our own donor base. We attracted new buyers, people who had never supported TeleMiracle before. And now we've got a base to start from and hopefully we can grow it and make it even better and bigger next year."

No one knew how much money would be raised, how many tickets would be sold, but the infrastructure provided by SaskTel and EchoLotto proved to be robust and the platform was able to handle demand. In the end, SaskTel Cloud Hosting performed with flying colours.

"We chose SaskTel because I don't want to question whether it's going to work," said Burch. "I want to know it's going to work."

Part of the reason is that SaskTel is a Saskatchewan company. They're a registered gaming supplier with the Saskatchewan Liquor and Gaming Authority, they're physically located in the province, and they're producing results in a high-tech environment.

The number of transactions that were processed through the site over the final few days was phenomenal. Thousands of dollars in transactions were occurring every hour – every minute at one point – and the server kept up admirably.

The final jackpot total ended up being just over $726,000 with half the proceeds going to TeleMiracle. It exploded in the last 24 hours. "We almost doubled the jackpot on the last day," said Kies. "We had set an aggressive target of about $500,000, so to blow through that was pretty great."

"It's incredibly rewarding," said Walbaum, "to be able to contribute to something so important as TeleMiracle and the value it drives or delivers to our community."

When it came time for the telethon itself, no one really knew how successful it was going to be. Nonetheless, the numbers rolled in and the final total ended up being the third highest total ever raised in the 45-year history of TeleMiracle.

If you're interested in learning how SaskTel Cloud Hosting can contribute to your organization, please call 1-844-SaskTel to speak with a sales representative about a solution that's perfect for you.