When music used to live exclusively on cassettes, records, and CDs, it felt somewhat inaccessible to weave into professional endeavours. Now that music lives in a digital, shareable world, it's yours to take advantage of.
Since a majority of SaskTel Business customers use internet and wireless services to operate their businesses, we want them to know what resources are available when it comes to music. Whether you are a team of two or 50, there are countless online music services for your business to use.
Curate an in-store experience
When it comes to in-store atmosphere, music can create an experience just as much as visuals can. Remember, your store isn't a space to hear your personal playlist on blast, it should have a purpose: to resonate with your customers.
However, using music at a commercial location means that certain legal restrictions apply. Thankfully, many streaming platforms have a separate service just for businesses, meaning that the fee you pay for the service includes any relevant licensing. But it's still something to be cognizant of, as you should always make sure the streaming service you use is eligible for commercial or retail use.
To help you out, SaskTel currently offers maxTV subscribers Stingray Music for businesses. It's a no-hassle solution that covers all music royalties with a vast playlist and artist database to pull from. You'll be able to find styles to suit virtually any business type in Saskatchewan: gym, restaurant, coffee shop, clothing store, salon or spa, and more.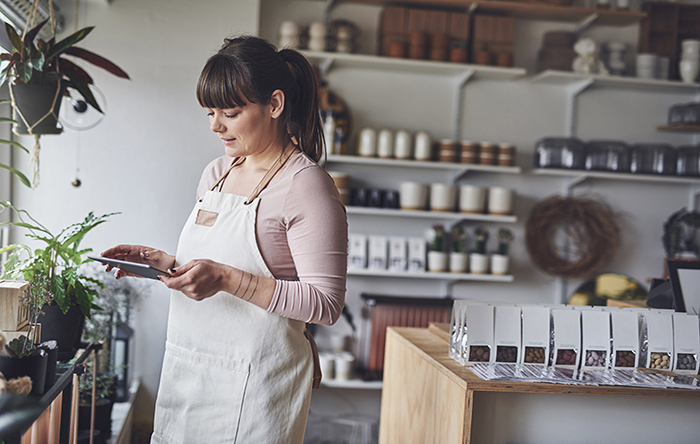 Music isn't just for ads—it's for social media content too.
Many Saskatchewan brands, big or small, actively post video to their social media feeds. Whether it's live-on-location footage, a showcase of products, or a casual check-in with followers, video is a HUGE component of social media.
To take your video content from good to great, don't exclusively just post raw video. Yes, some people scroll silently, but many don't, so treat them to audio that fits the mood or aesthetic of what you're showing. This is where royalty-free music comes in. If you are new to the royalty-free music world, just know that it doesn't start and end with happy ukelele music. There are thousands of styles out there, and it's up to you to dig for something that fits your brand's image.
Remember, 'royalty-free' doesn't always mean free to buy—even though there are free options out there (e.g. YouTube's Audio Library only requires a Google account). But 'free' royalty-free music often has its limits when it comes to sounding pro. We would recommend subscribing to a royalty-free music service instead and you can choose a price point that works for you. That way, you'll have unlimited access with a variety of styles at your fingertips.
Here are some reputable services: Epidemic Sound, Envato Elements, Musicbed, Artlist.io, and Soundstripe.
Once you've found the right music, using it might seem tricky, but it's actually a simple skill to learn. If you are curious of how to create easy videos for social media with music, here are some great resources to get your started. This can be as easy as using an app on your phone—and the more you do it, the faster you'll become at it. As a local business owner, it will take no time before it becomes a simple part of your social media workflow.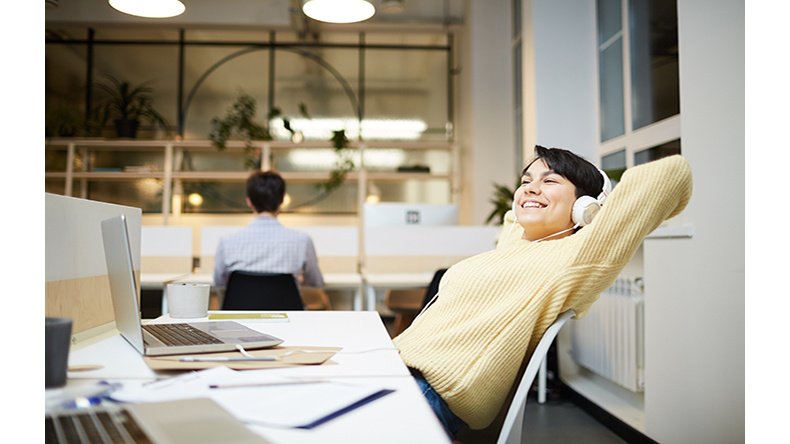 Better productivity?
Music doesn't always have to be outward facing and to serve your customers. Sometimes music can be positively integrated into your office or work environment to enhance productivity. But the case for listening to music while working goes both ways, and it's not for everyone.
Therefore, if you opt for music at the office, it doesn't have to be playing all the time—even a small window of music at a designated time can uplift your team's morale.
For some, music might only work best while recharging on a break, or, some might need an inspiring film score to help them crunch through a long list of numbers. Regardless, music is a dynamic entity that transcends into our subconscious. As a business owner or hustler, it's up to you what you make of it.
Further, if you're subscribed to Business infiNET, you'll have a plethora of options for centralizing music at your office. No matter what smart hub you use, having unlimited internet usage with reliable connectivity and fast speeds means a seamless listening experience no matter where you are in the office.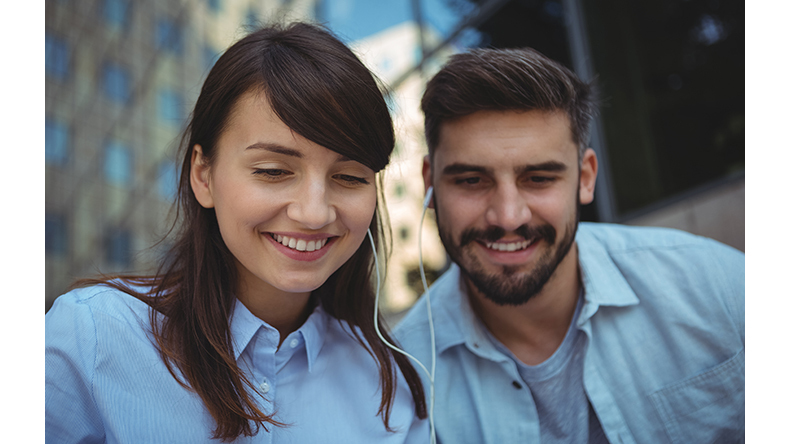 If your business operates in a commercial building and you want to ensure seamless access to all things media streaming, uncover the benefits of switching to infiNET today! Contact SaskTel to see if infiNET is available at your business.