Keeping up with bicycles and business cycles has given Freddy Vandelinden the awareness and opportunity to navigate challenges, successes and opportunities as a business owner. Dutch Cycle is committed to maintaining strong customer service both online and offline, taking advantage of new technologies that fit their values. When visiting Dutch Cycle for bike repairs, purchasing accessories or finding the right bike, you'll be sure to hear Freddy's passionate voice boom throughout the store with chains grinding and staff bustling around.
In 1954, leaving his bike shop in Holland, Freddy's grandfather arrived in Canada to start anew. Before the aid of technology and social media platforms, Dutch Cycle began with neighbourhood whispers of bike repairs and restorations. Soon the business gained traction and searching dumpsters for usable parts and welcoming customers into their garage kickstarted a cycle; a cycle that would continue to thrive 50 years later.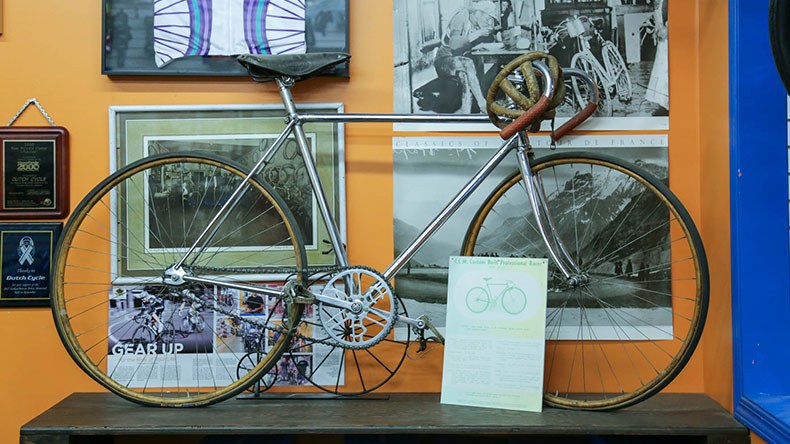 When Freddy was twelve years old, he realized he would in some way step into his grandfather's legacy at Dutch Cycle. Recalling that moment, Freddy laughed, "I knew that I was in a job for life when I was this kid that was selling bikes to adults." As his passion for cycling grew, Freddy also observed the cycles of business as his grandfather's right-hand-man.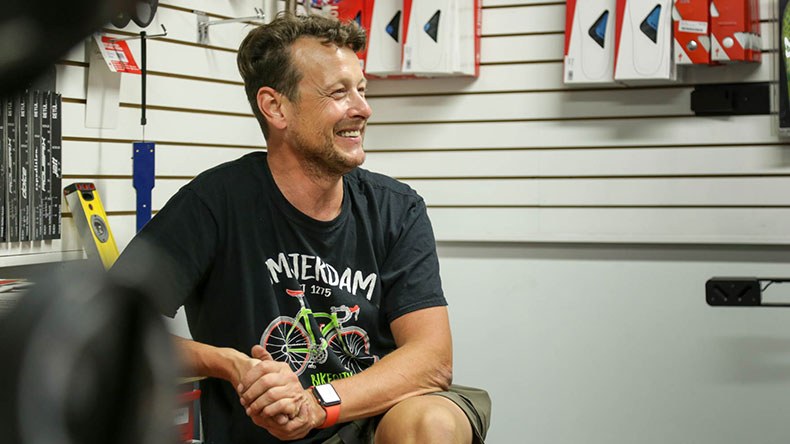 From bicycles to business cycles, the Vandelinden family has embraced growth, challenges and opportunities while maintaining the core values and strong customer service that the business began with. "A bike has feelings," Freddy expressed, "and it is so important that we don't become stagnant. The risk here is to become like an Apple store, but bikes have more feelings than a computer." For Dutch Cycle, the customer's needs have always been more important than pushing product.
For Freddy, the biggest factors for building a strong, loyal customer base is to be consistent & knowledgeable and to serve your customers with expertise. He jokes that sometimes they are too consistent, but these factors have given the business a reputation for strong customer service. "There are many factors that go into finding the right bike, like price, experience and customer goals. With the variety of options, variations, and possibilities, it's most important to understand the customer's needs, goals, and budget. For us, we don't sell what we have to, we sell what the customer needs." Being present as a business owner for customers and staff has been integral to the building and maintenance of this reputation.
They're always looking for ways to serve those customers even better—including how they handle calls. In the old days of Dutch Cycle the store relied on an old rotary phone that had one line, which meant that every inquiry required a team member to relay the message on foot to each department. Through scaling their business, relocating to a new, larger store-front and integrating innovative technology, Dutch Cycle implemented SaskTel's Integrated Business Communications system which utilizes the Auto Attendant feature. Now, when a customer calls they are automatically greeted with the company's welcome and dialing options —without the assistance of an operator or receptionist. This frees up Freddy and his team to serve customers more effectively and efficiently. Remembering this transition, Freddy laughed noting that his daily steps drastically decreased.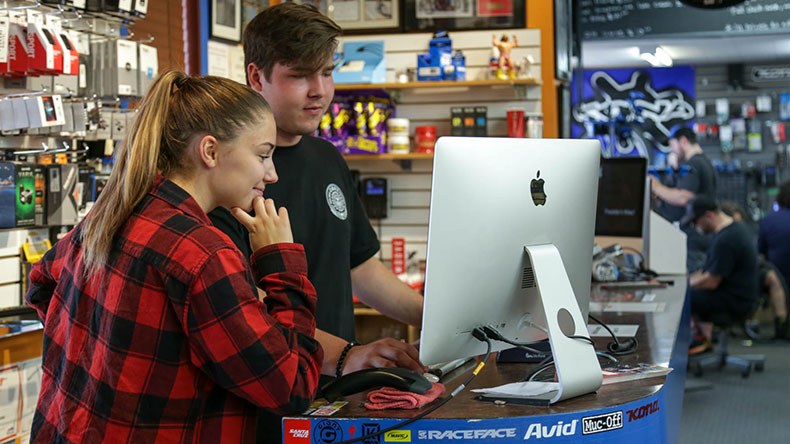 The business landscape has changed a lot since those early days of neighbourhood whispers. Dutch Cycle is now working on ways to best serve their customers online. In order to better serve rural customers, they recently launched an online store, where out-of-town customers can order items in advance to be picked up when they travel into the city. Continuing to connect with customers online through a social media presence has also become an increased priority for Dutch Cycle. Facebook and Instagram provides the store with the opportunity to share positive stories of how they give back to the community as well as fun and humorous content about cycling.
Freddy and his team have discovered a lot while exploring new technology. "An online store has many needs, and business owners need to be aware of the investments required, such as additional staffing, managing customer expectations, required infrastructures like confirmation emails and a process to track inventory." Thankfully with Internet services from SaskTel, there has been reliable support, timely assistance and staff that are willing to troubleshoot problems that arise to make launching new initiatives easier.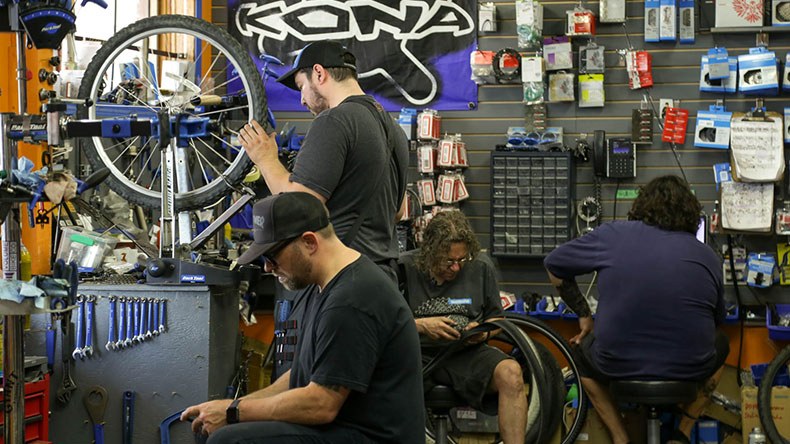 Over the past 50 years, grassroots community and local support has been foundational for Dutch Cycle. From garage beginnings to scaling a business in the midst of economically trying times, technological advancements, and holding core values deep within the company, supporting local is a priority. Emphasising this importance, Freddy shares that this is why they chose to use SaskTel services: not only does the revenue stay within Saskatchewan and local infrastructures, they're also a strong supporter of local initiatives and community involvement.
Like Dutch Cycle, there are many factors that go into making the right technological choices for services and products that best serve your business. Whether you are transitioning from a rotary phone or integrating an online store, SaskTel can help you better serve your customers!