In Saskatchewan, we are surrounded by endless fields of canola and wheat (to name a few). It's no surprise that many residents of rural Saskatchewan work in agriculture. But did you know that many small communities throughout the province also thrive on manufacturing? In fact, a large percentage of manufacturing in Saskatchewan happens in small towns.
Having a manufacturing plant near a small community doesn't only provide jobs for locals, it provides opportunities for the town as a whole. With a population of ~375 people, the community of Frontier has seen numerous benefits to having the Honey Bee manufacturing facility nearby. What started as two brothers building a tractor to use on their farm grew into a large producer of headers and swathers known worldwide. They employ many of the town's residents, and over time they have seen growth in diversity in the community. "We have employees from dozens of countries that now call Frontier home, thanks to the opportunity that Honey Bee provides of earning a good wage in a friendly community," states Spencer Groth, Marketing Manager at Honey Bee.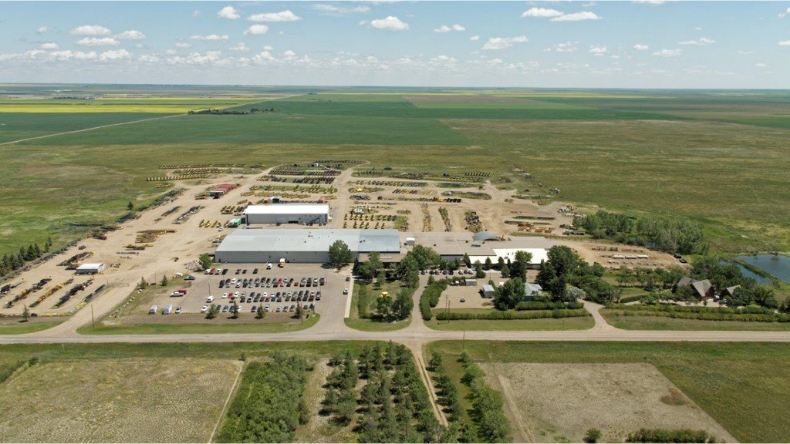 Manufacturing agricultural machinery in a small town comes with its advantages. "In our industry, it pays to have employees with rural or agrarian roots," says Groth. Many employees are able to visualize a day in the life of a modern operational farmer, making it simpler for them to make informed decisions moving forward with new ideas, stay on top of innovative processes, or troubleshoot. With many experienced agricultural workers in the area, the talent pool is great when looking for new employees.
It's easy to assume that farming is a dated industry, but there is actually a significant amount of innovation in the agricultural realm, making modern farming quite sophisticated. "With a few exceptions, farms are getting bigger, and the infrastructure and knowledge needed to support that farm continues to advance," Groth says.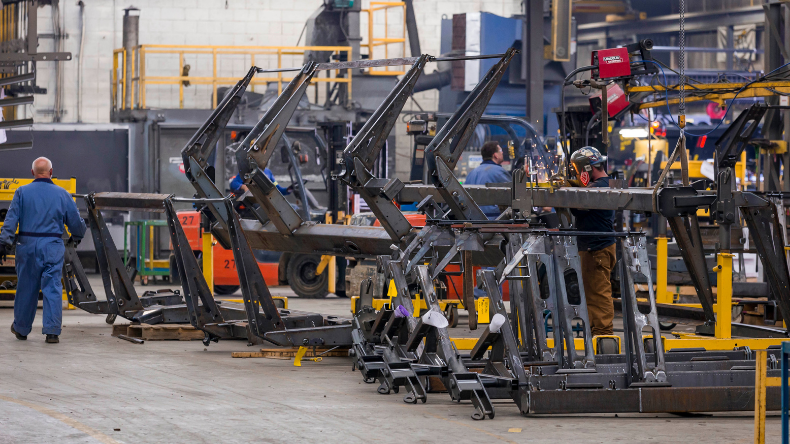 For Honey Bee, having cell phones on the reliable SaskTel network plays a large role in how technology helps them do business now. Groth recalls an experience he had in Kentucky where no Wi-Fi was available when a request came to build out a report for a distributor in Russia that was required by the next day. After finishing the work, they were able to wirelessly hotspot and send the file without extra data fees.
Being on the road a lot means staff often need to be accessible quickly and in remote locations. Having a reliable network makes that part of business no hassle. "It's one little area where we can meet and surpass the expectation of the partners who work with us." And you just never know how a client or potential customer will reach out. Honey Bee has found that many often reach out through their social channels or email.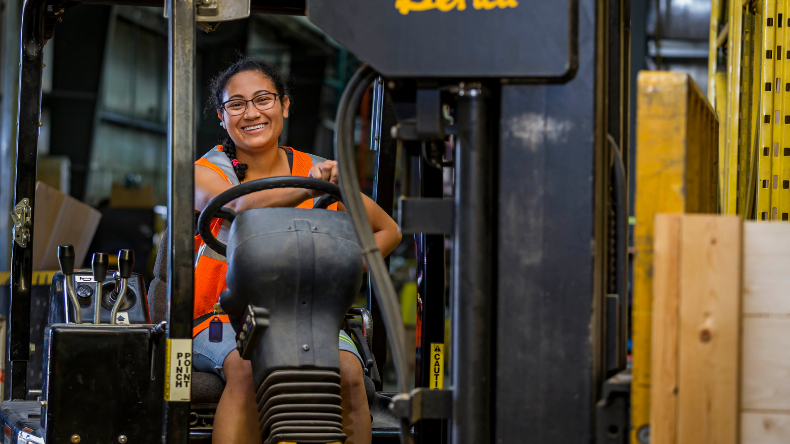 SaskTel internet service has allowed Honey Bee to grow their digital platforms including their dealer portal, where dealers can find product support. They have access to service literature and can order parts catalogs. Having a central place for dealers to find a lot of the information they need makes everything a more seamless process. Honey Bee appreciated the benefits of this digital space so much, they now have plans to build out the portal to support their marketing needs.
Like many other businesses, Honey Bee has had to pivot during the pandemic. Although many aspects of their business remained as usual (with some additional safety precautions), when it comes to in-person tradeshows, the team had to adapt to the times. Tradeshows around the globe have gone from an in-person experience to completely digital. SaskTel's reliable networks are critical for Honey Bee to create a great user experience this year when it comes to digital tradeshows. It may not be the same as seeing the equipment in person, Groth admits, however "the event organizers are doing a good job of pivoting their events in the face of these unforeseen circumstances."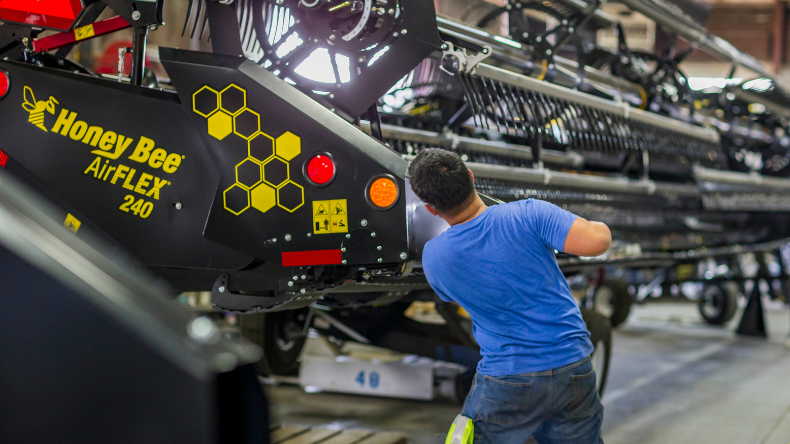 With the help of technology, a booming business in a small town can stay just as connected as if it were in a larger center. Reliable networks and services to support your business doesn't hurt either.
If you have any questions about our products and services, please contact your SaskTel representative, request a call back, or call 1.844.SASKTEL (1.844.727.5835).