For most of us, ball practice was a rite of passage where only a few survived. Imagine if we'd been given individual attention to help us improve our swings, refine our curve balls and master the all-elusive slider.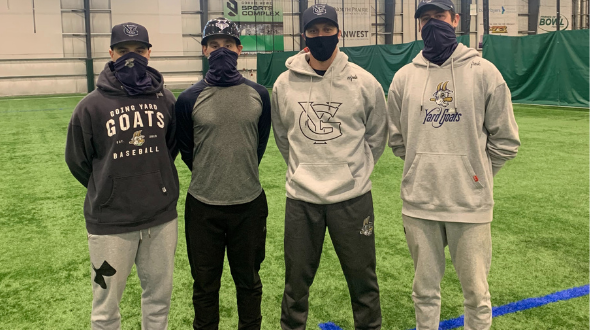 That's exactly what Jordan Draeger and his partners and fellow coaches are doing at Going Yard Baseball. They all grew up in Saskatoon and moved away to play collegiate baseball. The competitiveness down south was intense and they saw that for Saskatchewan players to compete, they'd need to step up the game.

The group of athletes run a baseball training company that offers programs for players aged nine and up. For the first several years, the players participate in membership programs that focus on specific disciplines. For example, there might be a class on Monday evenings on hitting and another on Wednesdays for pitching. Players can choose which classes they want to attend.

"Our coaching staff is number one for sure," said Draeger, "but close behind that would be the software that we're using." That's where SaskTel is able to help. Having fast, reliable internet speeds is crucial to the company's success. With SaskTel Business Internet, they can count on their connection being up and running when they need it.

Going Yard is one of only two or three training facilities in Canada that offer such an advanced level of data analysis over such a robust network.

First off is HitTrax®, which is like a golf simulator but for baseball. It puts retina around the cage and then, as a player is taking batting practice, it gives them live feedback on a big screen TV that shows them where the ball would have landed, what the metrics were for that hit, what their launch angle was, how fast the ball was coming off the bat, things like that.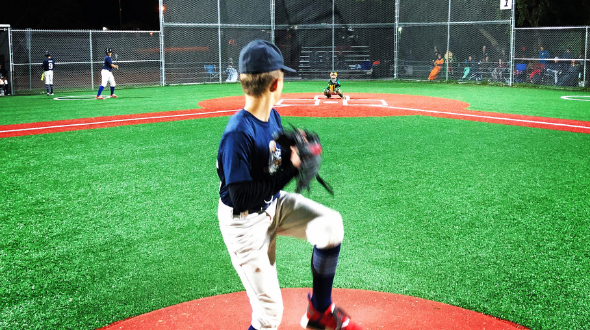 On the pitching side is Rapsodo®. It was first built as a golf tool to read spin rates and trajectories such as horizontal and vertical break on the ball. It reads the player's pitch out of the hand and then tells the coaches everything they need to know about that pitch, including hand access and ball spin rates. The coaches can then help the individual players design pitches based on the way they move and their pitching style.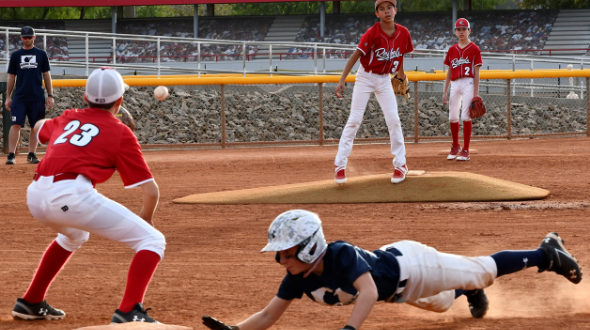 Once the players reach 13, if they're still passionate about the game, they join the Yard Goats, a group of travel teams based on age, where coaches can really focus on finding the elite players at each level.

After that, the best of the best sign up with the Going Yard Academy, a 40-player program for players aged 15 to 18 in high school. Currently, it's comprised of players from Saskatoon, Warman, Martensville, Rosetown and even a couple of billets from Lloydminster. These are the players who are looking for baseball scholarships at North American universities.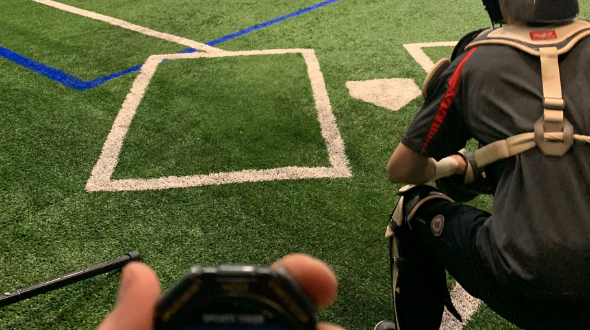 Going Yard has been a game changer for these players – especially during COVID-19. Training in the Gordie Howe Sports Complex, a state-of-the-art facility with 90,000 square feet inside, has allowed all 40 players to be training at the same time. Working in groups of eight, each group with one coach, the players can distance themselves while rotating through the facility and still getting everything accomplished.

"Obviously we get a little bit cooped up," said Draeger. "We wanted to test our skills against Western Canada or at least at a provincial level, but it doesn't sound like there will be any interprovincial play as we near the spring here, so we'll just have to keep holding tight."

When asked about goals beyond the pandemic, Draeger described their ambitions as twofold. "We want to continue to grow the game here in Saskatoon and within the province, more baseball overall to continue growing the game," said Draeger. "At the same time, we will hopefully produce more young athletes like Logan Hoffman who was drafted in the fifth round of the MLB draft to the Pittsburgh Pirates." Every player is important to the coaches and they want to help each individual to reach their dreams and goals, hopefully making it to the MLB.

As far as we can see, Going Yard is hitting 100 off the tee every time.