When non-essential businesses were forced to close their doors in the spring, it made for some pretty challenging times. Going from a business with strictly handwritten receipts and a physical storefront to sell their product, Moose Jaw-based retail store Clothes Encounter knew they had to pivot quickly after closing their doors.
Luckily, this shift meant they had the opportunity to get around to something they had always wanted to do – create an online shop. Within a quick two and a half weeks, the team at Clothes Encounter (with the help of a website-savvy friend) developed an entire online shopping experience. From the safety of their homes, clients were able to shop the new spring arrivals and Clothes Encounter was able to resume business.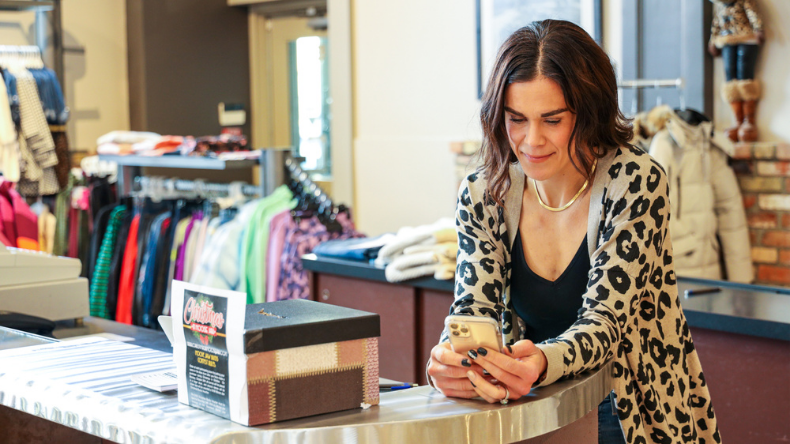 But this isn't the first time Clothes Encounter has had to shift in their 40-plus years of business. Every decade has brought its tough times, a change in fashion trends, and shifts in the overall retail landscape. Clothes Encounter has been able to adjust to those twists and turns because what's really at the core of their business is a passion for what they do.
Clothes Encounter's founder, Rick Klein, works every day alongside his family. There are no breaks and very few vacations, but he is passionate about the store and the customers that visit it. Rick's daughter Andrea has worked alongside her dad for 17 years and shares his enthusiasm for the business. Working as a collaborative team means Andrea has been able to bring some new ideas to the business that in turn have helped it grow.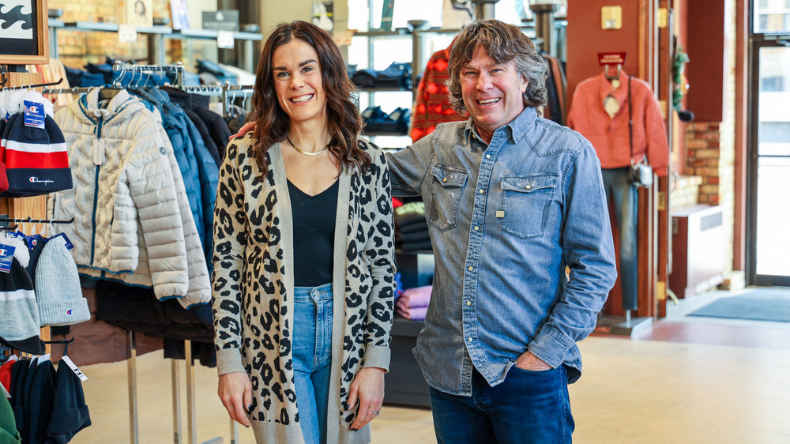 Although they are still a little traditional with handwritten receipts in their store, Andrea mentioned the importance of their SaskTel business internet connection to receive online orders, communicate with customers, and market through their social channels. Social media has made it easy for them to connect with their customers and is one of the best ways to let people know what's new in the shop. Often, Andrea finds herself talking to customers through social media about the fit of products, even going so far as making a sale through the app. Andrea refers to their social channels as a way to provide a personalized shopping experience.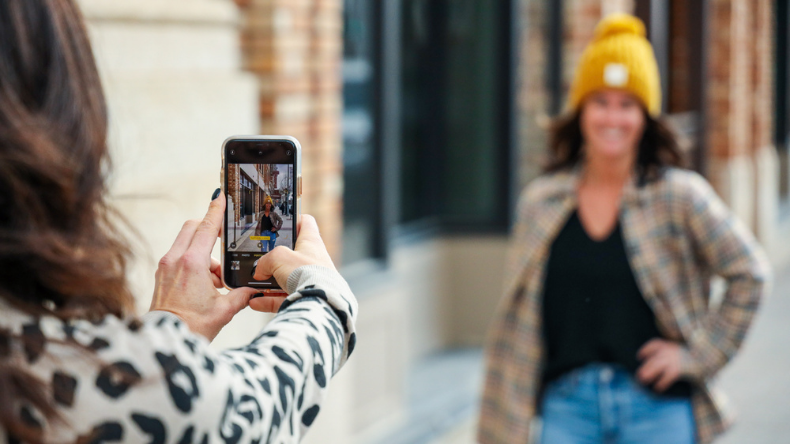 Being based out of a small community means they have to look further abroad to see what is new in fashion. Although they still carry many brands you would likely recognize from years ago, they like to stay on top of what to expect for the coming seasons. Technology has made it possible for them to connect with the brands they carry, other businesses, and fashion resources.
Although Andrea was already familiar with some things regarding tech, what the past few months have taught her is how tech can truly benefit her business. Being able to expand her online presence allows her business to keep working even while she is sleeping, and this has put a new perspective on tech for Andrea. In the future, she sees herself diving deeper into some of the tech capabilities she does not yet utilize.

What does this mean for the storefront though, now that it's back open? Andrea admits being online doesn't replace the in-person experience. People still love it. Customers still crave conversations with the Clothes Encounter team and like to come in to touch and feel the products. Nothing quite beats the experience of finding and trying on that new pair of jeans that make you feel incredible.