Saskatchewan is home to over 150 music and cultural festivals every year—our province really knows how to have a good time! But if you've never been part of the team planning the festival, you may not know how much happens before the fun begins. We caught up with the pros who work on some of our favourite SaskTel-sponsored festivals to get their take on what it takes to make a festival succeed.
Funding
Venues, performers, permits, advertising, salaries—the behind-the-scenes costs add up quickly. That's why writing grant applications and securing funding is such a big deal. Shann Gowan, co-founder, former Executive/Artistic Director, and current board member of SaskTel sponsored event SaskPower Windscape Kite Festival in Swift Current gave us some insight on how the funding works for a festival the size of Windscape, which started in 2005.
Photo by Jessi Gowan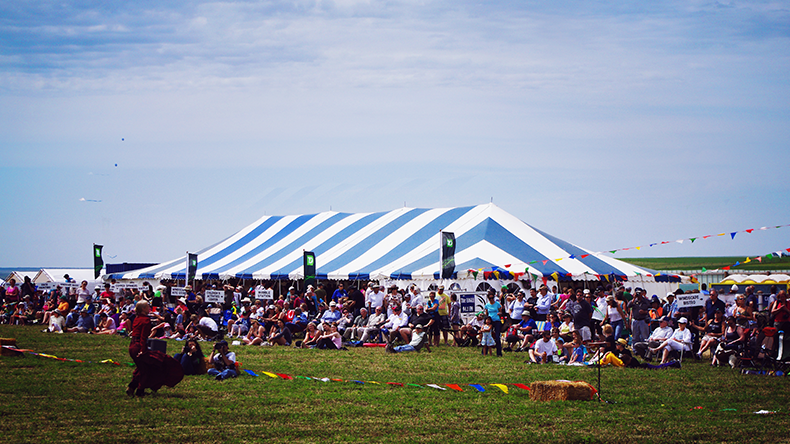 Festivals rely on a mix of sponsorship, grants, fundraising, and self-generated revenue for funding. In its early years, Windscape Kite Festival didn't make any money. Today, after years of perseverance and success, the yearly economic impact it brings into Swift Current is upwards of $1.78 million for the weekend festival. Obviously, that success didn't happen overnight; fostering relationships with sponsors and creating partnerships takes time and energy to nurture.
Photo by Tourism Saskatchewan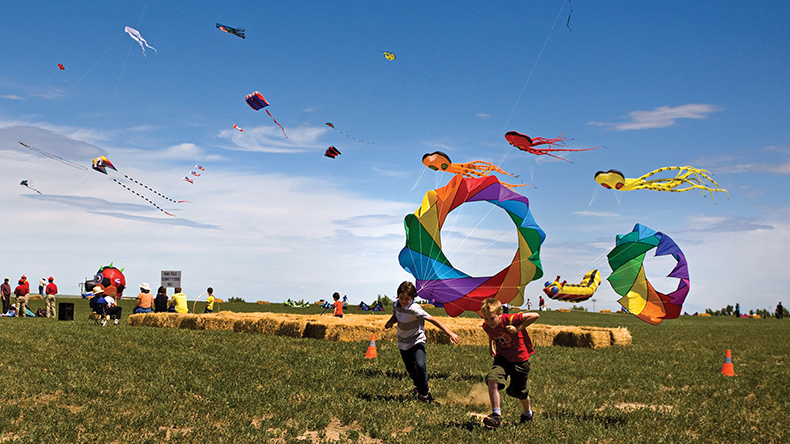 Planning
Preparation for established festivals can start more than a year in advance. That means large-scale events such as Windscape, Ness Creek Music Festival, and the SaskTel Saskatchewan Jazz Festival can't exist without some full-time employees. Permanent staff usually include an Executive Director or Artistic Director and a coordinator or assistant. This core team will manage planning and festival curation during the off-season, as well as recruiting for contractors as the event gets closer.
Windscape started hiring summer students in 2007 to help with execution before the festival, and begin getting ready for the next year's festival after completion. In 2012, there were 12 summer students shared between 3 arts organizations in Swift Current. Today, Windscape has 6 full-time summer student positions, supported through government programming and festival-generated revenue.
Photo by Collin Stumpf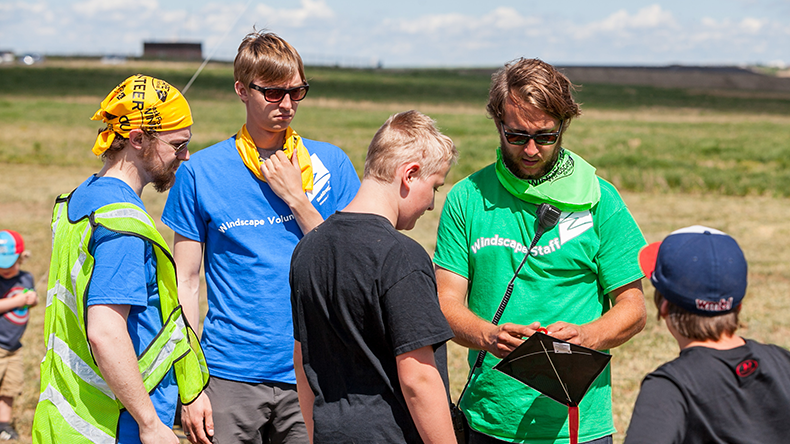 When asked if there was ever an "off-switch" for a festival Executive/Artistic Director, Gowan said, "It's a lot of work, and no, there's not really ever an 'off-switch,' but don't be afraid to hire employees. Everyone has a better work-life balance and it prevents burnout. There's more people to accomplish the work and to accomplish bigger and better things, which in turn, makes the festival more money in order to grow it for the following years."

Marketing & Promotion
Your festival can't succeed unless people know it's happening. And that means marketing and promotion. Planning your media mix and talking to vendor partners needs to happen well in advance when advertising space is still available, but designing and distributing your promotional materials usually happens closer to the event. For a lot of festivals, the best option here is to hire a contractor to handle promotional coordination.
Photo by Landon Johnson, littlejackfilms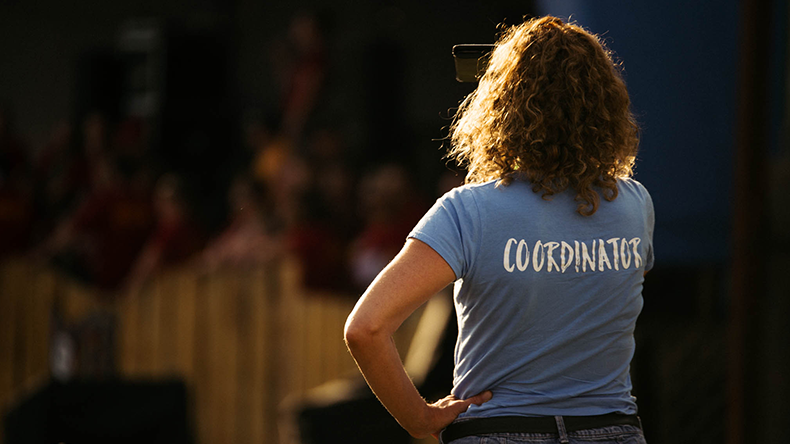 "The most important thing for a contractor to have is a clearly outlined scope of work," says Paige UnRuh. She's done marketing coordination for a variety of festivals in Saskatchewan, including Ness Creek Music Festival, the annual summer festival celebrating music, community, ecology, and the arts. "The marketing coordinator job description can cover a lot of ground, including graphic design, social media management, and procurement, and you need to know what the rest of the team is expecting you to deliver."
In choosing who to market to, Windscape Kite Festival recommends refining your target audiences to the most relevant people, figuring out where they go and what they do in order to get festival messaging directly in front of them in the places they visit all the time. For festivals with any kind of niche interest, blanket advertising simply doesn't work.

Technology
Once the action begins, onsight connectivity can make a huge difference to festival-goers, whether they need to find their virtual tickets or livestream their entire experience on Facebook. Windscape Kite Festival uses internet and wireless devices in order to power their online sales and point-of-sale systems on-site at the field to ensure that people can buy their dream kite hassle-free.
Photo by Nathan Jones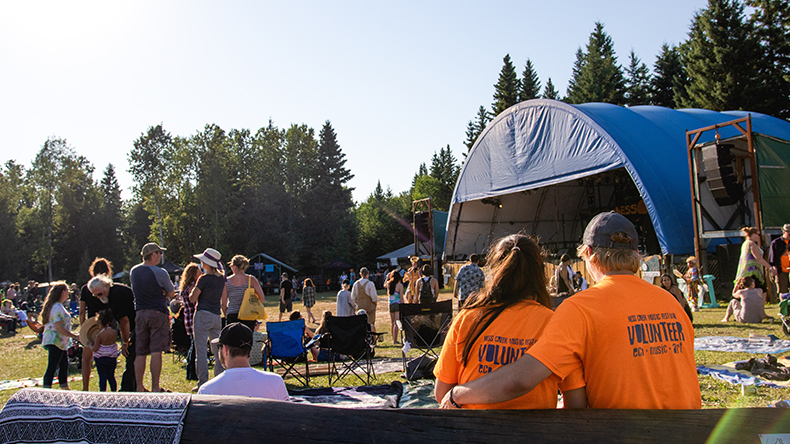 Hosting & Volunteers
You're going to need a lot of people willing to help out. Sourcing, coordinating, and training those volunteers is a job in itself, which is where a volunteer manager or coordinator comes in. This role is a must during the last couple of months leading up to the festival when volunteer applications are closing and assignments are being distributed.
Photo by Darla Lindbjerg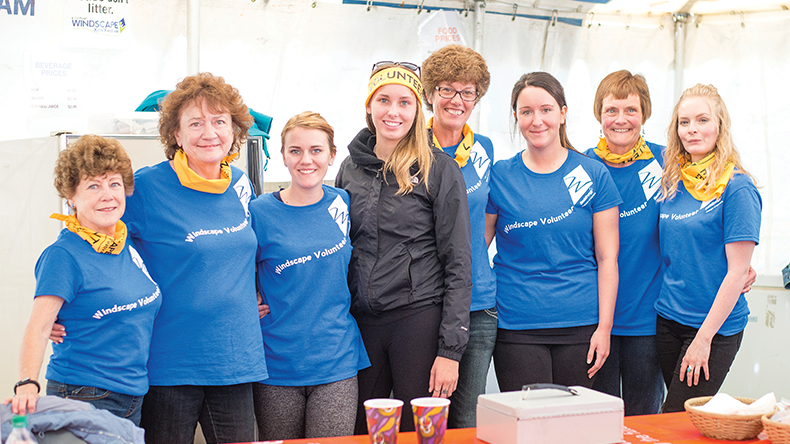 After the festival, the team may celebrate a job well done, but there's not much time for a break. Permanent staff are looking ahead to next year, and contractors will shift their focus to the next job—which for some of them will be another festival! It's hard work, but it really pays off. In addition to providing entertainment and increasing civic pride, they're a great opportunity for businesses to work together to make an economic impact in the community.