Have you noticed a change around here? We have. The business climate in Saskatchewan is full of energy, expertise, and fresh ideas, and we love it.
If you're thinking about getting your own endeavour off the ground or expanding your current one, here are 4 reasons why it's a good time to be in business in Saskatchewan.
1) It's faster to be connected to the rest of the world.
SaskTel recently launched Business infiNET Symmetrical plans, which features 300 Mbps download and 300 Mbps upload speeds starting at just $74.95/month. This means you can upload just as quickly as you download, allowing you to share information and transfer large files with your teams in just a fraction of the time. Being able to quickly access cloud services and avoid delays and interruptions when video conferencing or accessing VoIP services during online meetings will allow you to work faster. Even your small business' hard drive backups and in-house web hosting will be faster... and time is money!
We spoke with David Ekstrand, Vice President of Business Sales & Solutions at SaskTel and he said: "As more and more Saskatchewan businesses move infrastructure and applications to the cloud, the availability of faster internet speeds, particularly upload speeds, has become increasingly important. We are excited to provide new infiNET plans with even faster upload speeds and symmetrical speed options with equal upload and download speeds. Future-proof your business and prepare for changes in technology with fast, reliable services from SaskTel."
Our faster infiNET has a range of plans available to get the right speed for your business: from 80 Mbps download with 40 Mbps upload, all the way to 900 Mbps download and 450 Mbps upload. Contracted rates for these plans start as low as $44.95 per month.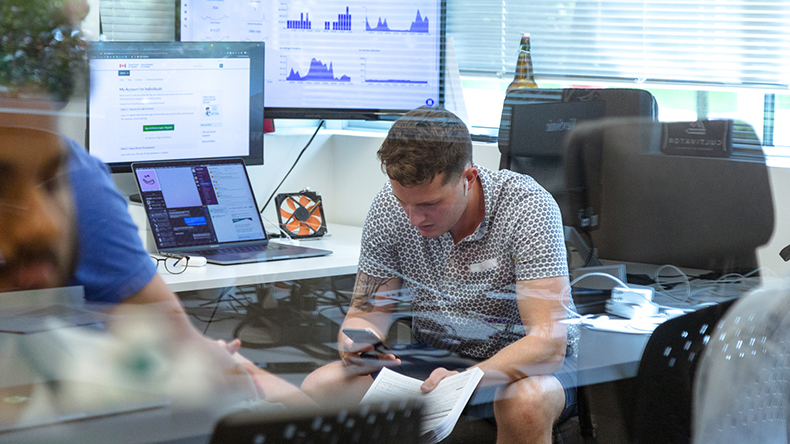 2) The tech sector is booming, attracting talent from all over the world.
Saskatchewan is home to some of Canada's most innovative tech companies. From small B2C startups like Krugo, to B2B frontrunners like 7shifts, Saskatchewan's tech sector is booming— and attracting talented people from all over the world. The tech sector creates lots of jobs for the province, with over 50 tech companies contributing to the uptick. Saskatchewan's population is also growing faster than ever. As of September, 1,174,462 people call Saskatchewan home—a new milestone for the province.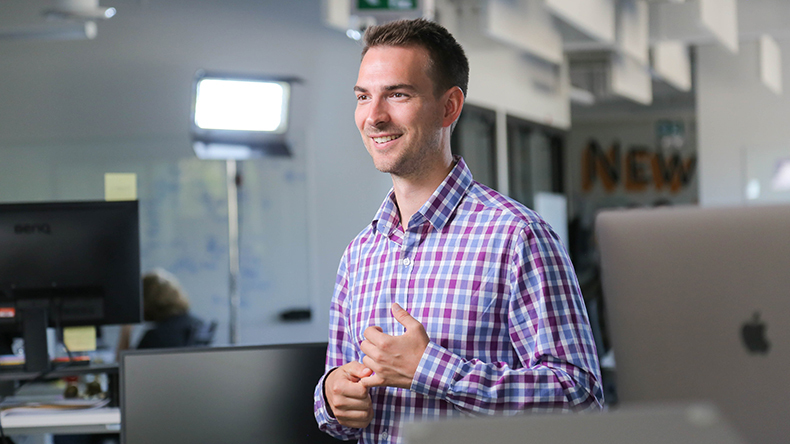 3) Saskatchewan has Canada's highest rate of small businesses in Canada.
Did you know that Saskatchewan has 129 small businesses for every 1,000 people, which is 19 more than the national average? Small businesses in Saskatchewan are growing our economy and creating quality jobs. Saskatchewan invests in small businesses, services, and programs that help entrepreneurs get started, with tons of grants available for a variety of industries. Supporting local Saskatchewan businesses is important to SaskTel, and in 2018/19 we supported over 2,600 local suppliers and vendors, by spending $409M in the province.
4) Our business community is helpful and welcoming
With so many small businesses around, it's no surprise that there's a real community of business owners and entrepreneurs. With lots of networking events around the province every month, put on by a variety of business professionals and organizations, it's empowering to be an entrepreneur in Saskatchewan. Whether you're a small business that's just starting out, or you're a well-established medium-to-large-sized business, the networking events that Saskatchewan has to offer are super helpful. From WESK to Square One, there's lots of mentorship to access around the province.
It's a great time to be in business in Saskatchewan, with faster than ever Business infiNET plans, a booming tech sector, and lots of grants to access, Saskatchewan businesses are in a position to thrive.