Over the last several years, the dream of a Silicon Prairie was well on the way to a reality. An interconnected tech ecosystem was thriving in Saskatchewan thanks to eager startups, established tech companies, venture capital funds and the provincial government.
We've had the opportunity to collaborate with many of the province's tech leaders.
Lumeca and SaskTel recently worked together on a project to make virtual healthcare more accessible for residents of Cowessess First Nation. Their unique solution allowed residents to download and use the Lumeca app by connecting to the band office's Smart Wi-Fi.
Krugo, the group vacation planning app, relies on SaskTel's network to keep their talented, adventure-seeking employees connected when they're on the road, working from a remote location, or hotspotting to the cellular network.
SaskTel also helps 7shifts deliver their cloud-based scheduling app to nearly 300,000 restaurant employees around the world. Network connectivity is consistent, fast, and allows them to provide world-class solutions from right here at home.
According to Saskatchewan's first ever full-scale tech study that was unveiled by SaskInteractive and it's partners on May 20, these and other companies in our technology industry are a significant economic driver in Saskatchewan, generating over $10.2 billion in revenue in 2018 and representing 5.6% of Saskatchewan's total gross domestic product.
Our high tech industry wasn't simply one of Canada's fastest growing startup ecosystems, it was the one to watch.

When Covid-19 hit, the provincial government's goal of tripling the tech sector by 2030 no longer seemed possible, or even imaginable.
But wait.
Recently on the Startupville podcast, Jordan McFarlen, Business Incubator Manager with the Cultivator tech incubator in Regina, made some interesting comments. He seemed to think that, in terms of business technology, Covid-19 didn't fundamentally change anything; rather, it accelerated the inevitable.
All those businesses out there that were lagging behind in their digital transformation have been pulled, pushed and coaxed to where they need to be. And anytime there's an increase in digital adoption, there is going to be an increase in demand, creating new tech-based opportunities in a variety of industries.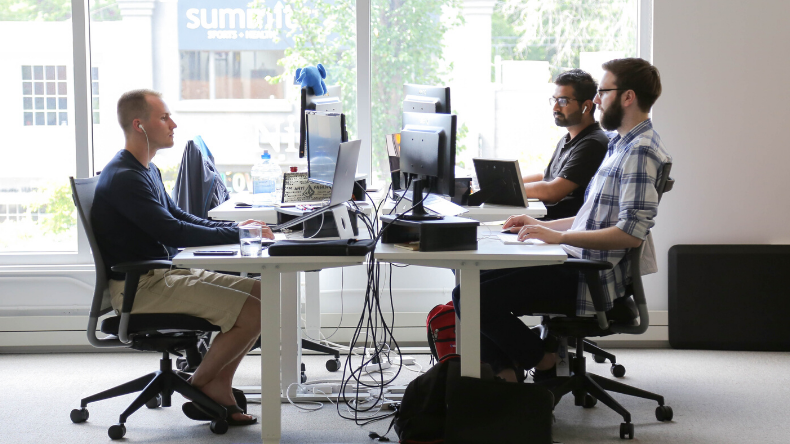 Furthermore, when you look back in history at the Spanish Flu, the world wars, the many recessions, you notice a pattern of creative genius emerging. This pandemic could very well inspire a generation of inventors, innovators and founders. The response from technology startup companies may surprise everyone.
That all begs the question of sourcing the talent to fill the appropriately distanced seats of these new and reborn companies. Here's one way to look at it. While it was once difficult to keep ambitious entrepreneurs from migrating to more established tech hubs, they may no longer be so eager to immerse themselves in a densely populated urban centre. Silicon Prairie is looking pretty good right now.
There's a new normal, as they say, and it's going to be a fight—uphill and into the wind—to regain the momentum of just a few months ago. But it can be done. It's been done before.
It wasn't all that long ago that Saskatchewan tech startups had to be very careful with their pennies, but that's an inherent quality among the Saskatchewan population. Working with shoestring budgets comes as naturally to them as it did to their pioneer grandparents.
As Sean O'Connor, VC Fund Manager with Conexus Credit Union, asserted in the Canadian Startup News, "Many of our scrappy founders will be able to navigate their way out of this."
People will have to work together. They'll have to choose local. And they'll have to look for new ways to give each other a boost.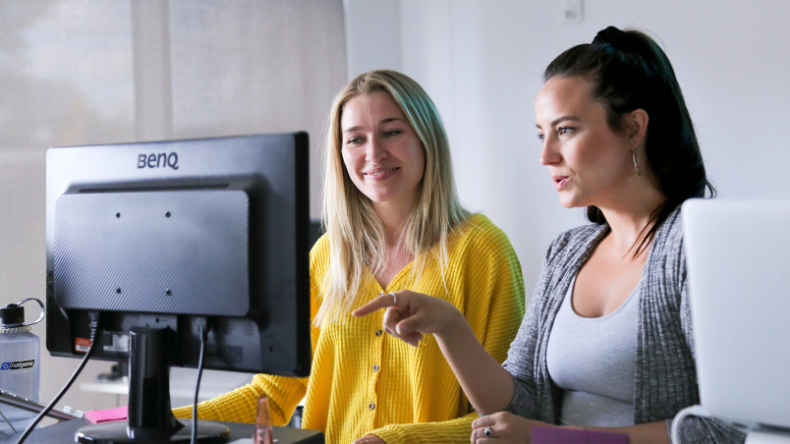 The new normal isn't going to be identical to the old normal. This digital transformation is a real thing and it's here to stay. Fast, reliable internet speeds will be crucial to your success. And it will be more important than ever to protect your data and applications with reliable, trustworthy cloud services.
With SaskTel Cloud Services, your data resides in our world-class data centres. Your most valuable information never leaves Saskatchewan, so you know it's safe. We operate four data centres across Saskatchewan, and we're the province's only Tier III provider.
We have highly skilled, knowledgeable, local technical resources available to work directly with you to help your business. They can help you start with the services you need now and add to them as your business grows. To top it all off, SaskTel's Cloud solutions are competitively priced—Cloud Backup starts as low as $9/month.
SaskTel Cloud Services are an excellent start to working remotely on a more permanent basis. And the sooner we rise to the Silicon Prairie we're destined to be, the better.
Contact the SaskTel team to learn more about three months of free Cloud Backup and other tech solutions for your business.