CEO and Artistic Director of SaskExpress Danny Balkwill and his team of talented artists work hard at offering quality artistic performances and endeavours to the entire province. They search high and low across Saskatchewan for the diamonds in the rough that don't necessarily have the opportunity to perform. With a passion for producing cutting-edge, original theatre shows and giving young performers the opportunity to grow, SaskExpress is a theatre group you need to keep your eyes on.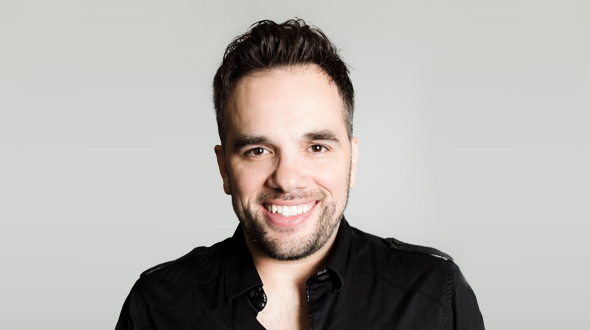 Danny says, "We visit a lot of rural communities who don't necessarily get the opportunity to view art in their towns." The SaskExpress fan favourite is their summer tour around Saskatchewan hitting up all kinds of events such as firework festivals, fairs, and corporate events. They even do a provincial parks tour where they play outside in all of the beautiful parks across Saskatchewan.

"There's something unique about SaskExpress in the performing world because we're hitting these small venues and centres. It's interesting to see people respond to getting this entertainment without having to go to Saskatoon or Regina."

Sadly, art was one of the hardest hit professions during the pandemic because the industry relies so much on connection through acting, singing, dancing, and so on. With the odds stacked against them, SaskExpress managed to be one of the only theatre companies that was able to offer some sort of programming. Danny says, "My goal was to find a way to support artists in this really hard time, so I tried to get as creative as I could."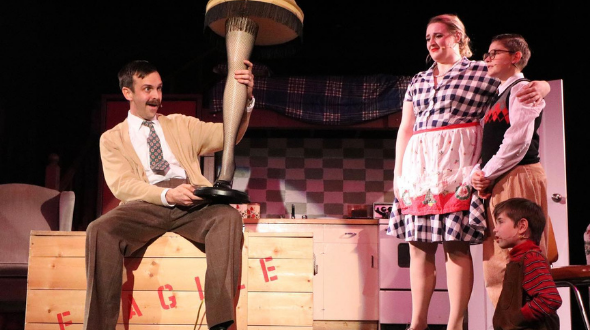 And creative they got. SaskExpress rallied their artists together and jumped through every hoop possible to provide virtual entertainment available on their website. The most challenging task was near the beginning of the pandemic when they filmed each artist individually in front of a green screen and layered the shots together to create one film. To help with the shift to online programming, SaskTel was able to implement a fibre upgrade for SaskExpress to ensure their upload and download speeds were as quick as possible.

Although it felt like a painstaking task some days, Danny says knowing there were artists out of work and companies shut down fuelled him to keep going. They continue to offer online programming even as restrictions start easing up a bit and the cast is able to rehearse and record together while masked. SaskExpress is adamant about sharing the connection the art community brings, even if it is through a screen.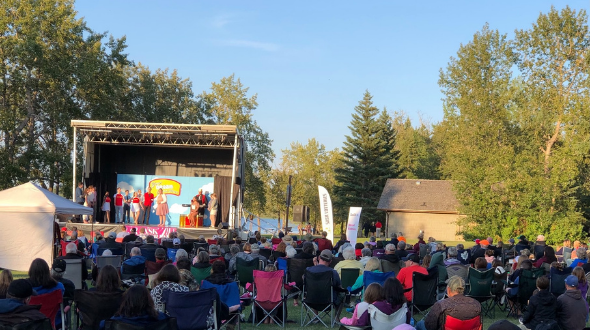 SaskTel is a proud sponsor of SaskExpress, specifically the school tour they do every year to search for young adults with a passion for the arts. When SaskExpress was unable to do this at the beginning of the pandemic, SaskTel made the decision to restructure their sponsorship so they could still help SaskExpress out.

"It's one of the sponsors you feel so in tune with. We're proudly Saskatchewan and so is SaskTel."

SaskTel is honoured to have helped SaskExpress navigate through a difficult time. To stay in the know about upcoming SaskExpress performances near you, check out their website. If you're looking to become a sponsor, you can contact SaskExpress by email at info@saskexpress.com or by calling 306-522-3406.

If you're interested in learning more about the many products and services from SaskTel, please call 1-844-SaskTel to speak with a sales representative about a solution that's perfect for you and your business.