Every entrepreneur has an idea. But successful entrepreneurs know that an idea—even a brilliant idea—isn't enough. It takes a lot of patience and persistence to get from the idea to execution, especially when you're developing a completely new product. Most new entrepreneurs are eager to get to the launch phase, but taking your time in development pays off.
If you've ever been down a street in Regina's Cathedral neighbourhood, you know that tree bands are everywhere. You just might not know why. Tree banding helps control insects that can defoliate and damage the health of the city's trees. The traditional method of tree banding is to use a garbage bag lined with fiberglass insulation, then cover it in axle grease and secure it with duct tape. It's not pretty, and it's not good for the environment.
(The traditional method of tree banding.)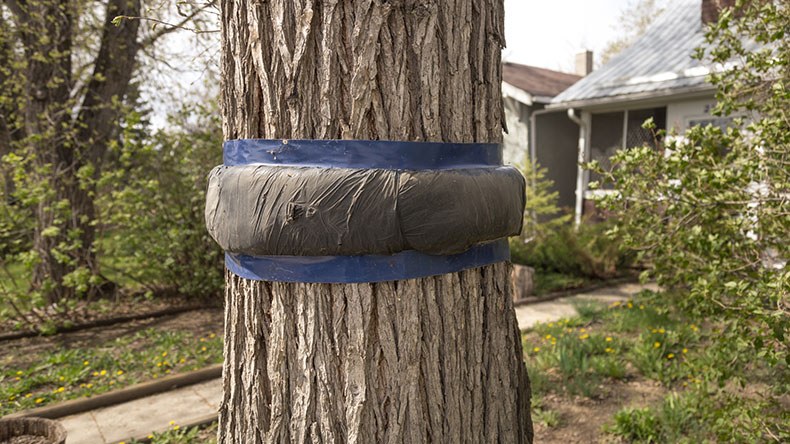 So Josh Bresciani and Brendan Thibault decided to fix that. The Regina-based entrepreneurs and real estate agents have been acquaintances for years, but their business lives merged in 2012 when Brendan was in the early stages of the concept for Tree Huggers, an eco-friendly and aesthetically pleasing solution to tree banding.
(Brendan Thibault)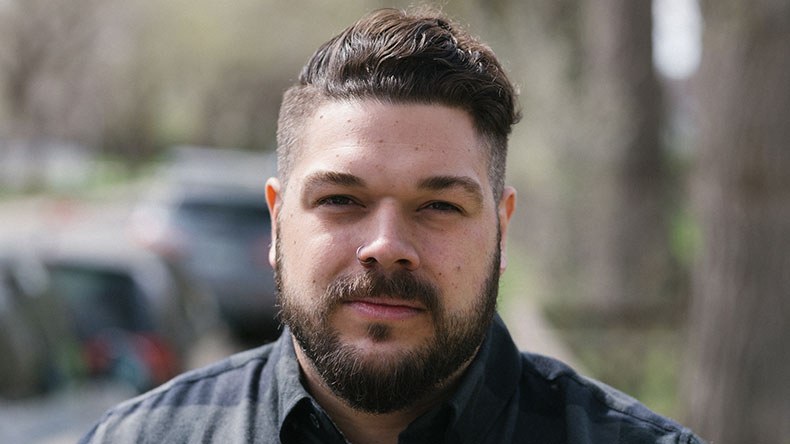 "It was born out of necessity. I was living in a 100-year-old house in Regina's Cathedral area, and I had two big, old trees in the front yard. Twice a year, I would band them using the traditional garbage bag method. I did a simple search on the internet in hopes to find something more convenient. When that search came up empty, I realized there was a big hole in the market. I was determined to find a more eco-friendly and efficient way to do this," says Brendan.
(Josh Bresciani)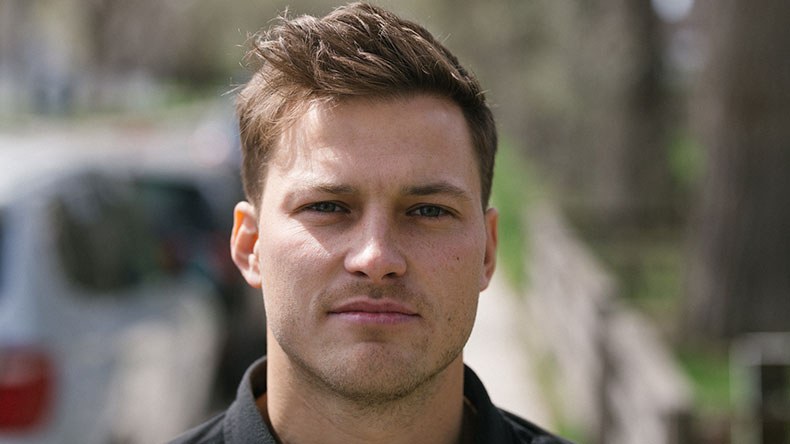 Josh recalls one of the initial conversations about Tree Huggers, "I was working in the apparel industry and about to head overseas on a sourcing trip. Brendan had asked me to meet before I left, and he pitched me the idea. I was immediately in and thought the idea had some real potential."
The pair used a trip overseas to visit manufacturers and assess which vendors would provide the most environmentally friendly practices. They were also hoping to find someone who could assist in research and development as well as creating samples. The process took three years to complete, but that investment paid off—they came up with something perfect for the job.
The final Tree Huggers product checks all the environmentally friendly boxes the pair had. The bands use an all natural, weather resistant, non-toxic adhesive that will withstand all seasons and defend against insects. The band itself is 100% recyclable and biodegradable woven fiber, and the pattern is applied with a latex paint that has no by-products, gases or fumes. Instead of fiberglass insulation, the interior wadding is 100% recycled PET plastic made from recycled water bottles. And the band as a whole is an open-ended product that lets the tree breathe, which prevents bark rot.
(The Tree Huggers band.)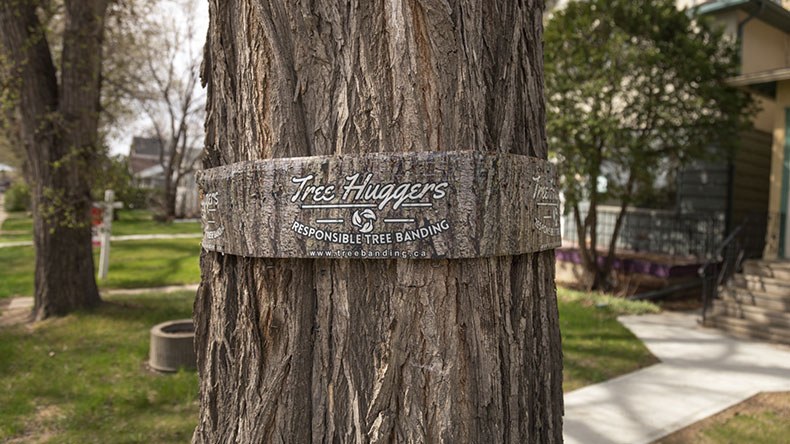 And (as you can see!) it looks a lot better than the DIY garbage bag solution.
"We set out to create a product that looks great and is effective, and this is the way that most industries are trending in 2019. People don't buy homes and landscape their yards to throw garbage bags up on trees. Homeowners take pride in their property, and we wanted to create something that worked for the consumer and the trees. That's exactly what we got," says Brendan.
Josh says that a green mindset that starts in their personal lives naturally crosses over into their business lives. They've made it a priority to make technology a part of ensuring their business practices align with their green initiatives.
"We work very hard to be a 100% paperless company and our SaskTel services play a huge role in making this possible. All of our work is done on tablets, laptops, or phones. We use an e-card reader to take payments and e-mail clients receipts. None of this would be possible without a reliable network."
Now that the initial product development problems have been resolved, the pair are tackling the next hurdle: education and awareness.
"One of our biggest challenges is educating the consumer on how this product works and that it truly is different from the traditional method. It's much more cost effective for the consumer as well as environmentally conscious."
Both Josh and Brendan realize that challenges are something that every new business will face and Brendan's philosophy on handling adversity as an entrepreneur is simple, embrace failure.
"I've been a part of a few different ventures over the years and the one thing that I've learned is to fail hard. That means even in failure you can walk away knowing you did everything you could to make it work. You gave it your all. Failure isn't a bad thing. In the grand scheme of it all there's always a valuable lesson."