Food trucks have popped up all over Saskatchewan in the last few years. Talented chefs and entrepreneurs are taking the leap into the mobile food business, creating interesting menus and serving delicious food that is meant to be enjoyed on the go. But what does it take to run a food truck? A lot! Joel Kennedy of Perogie Pirates in Saskatoon, and Mariana Brito of Malinche in Regina gave us an inside look at the technology and structure of the mobile food truck businesses, and what keeps them moving.
In December 2018, Joel, a 25-year-old entrepreneur in Saskatoon, decided to take the reins of Perogie Pirates and elevate the business. He had worked there over the summer, and for him, it was a no-brainer to pursue this business—He believes in the product and he's 100% committed to a quality customer experience for everyone who walks up to the window. While owning a restaurant is something Joel would love to do, he loves the flexibility of owning a mobile business where he's able to travel to different events across the city to feed happy people.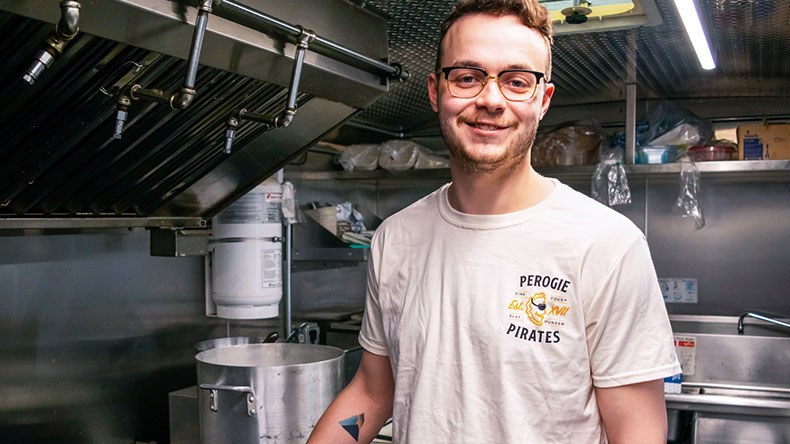 Mariana was born in Mexico City and grew up in Tijuana, where she lived until she moved to Regina in 2010. Mariana grew up with a working grandmother and the traditional cooking of her nana. She got into fresh and sustainable agriculture after working in a cancer clinic in Mexico. Her experience there opened her eyes to the importance of feeding our bodies healthy food. This, in turn, helped shape her current philosophy around food. Upon arriving in Regina, Mariana was immediately drawn to the abundance of the prairies. She first started a pop-up restaurant—The Backyard—to learn more about the local producers in Saskatchewan. Soon after, she decided to start a food truck to showcase her heritage and her newfound home. Malinche was born: "Mexican food, prairie ingredients." Using traditional and ancient techniques, Mariana offers handmade tortillas and garden salsas. Her team is committed to supporting local agriculture—they have a garden that supports their business and they also work with eight small producers in and around Saskatchewan.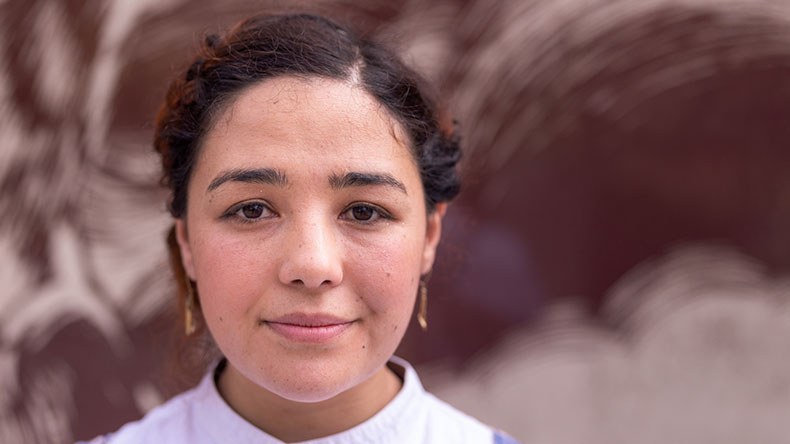 So what does it take a run a mobile business in Saskatchewan?
For Mariana, self-care is a crucial part of successful entrepreneurship. Part of her self-care includes keeping a structured schedule and sticking to it. The challenges she faces as both chef and owner can sometimes be overwhelming: as a creative entrepreneur she struggles with perfectionism, and striking a balance doesn't always come naturally to her. With passion and commitment, she's able to get her projects off the ground. She's also a great leader, delegating tasks where she can and asking for advice from the experts when she needs guidance and reassurance. She also has the support of her husband Kieran for her administrative duties and the gardening for Malinche. Mariana finds work/life balance by constantly reinventing herself and asking for help without apprehension.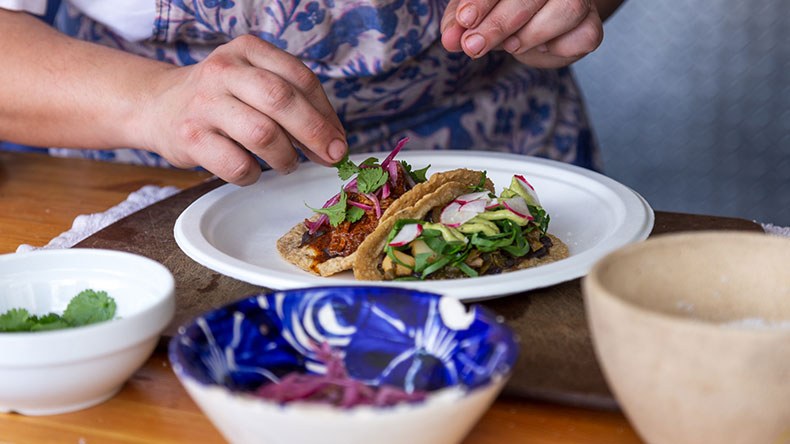 For Joel, being organized is critical. Joel's life is made easier by being able to track sales, send invoices, and process payments right through his smartphone. He likes to use 7shifts restaurant scheduling software in order to schedule his staff and track calendars. It's important for him to be able to use the calendar app on his phone as a day planner in order to stay organized and focused in the hustle and bustle of the food industry. Being connected and staying on top of emails is a top priority for this growing business, and Joel is always on the lookout for new ways to spread the word about Perogie Pirates. Staying organized, sticking to deadlines, and setting daily goals allows him to have a healthy work/life balance and focus on himself outside of his work with Perogie Pirates. He also has the support of another job, where they are lenient with his schedule, allowing him to grow his business and get to where he wants to be.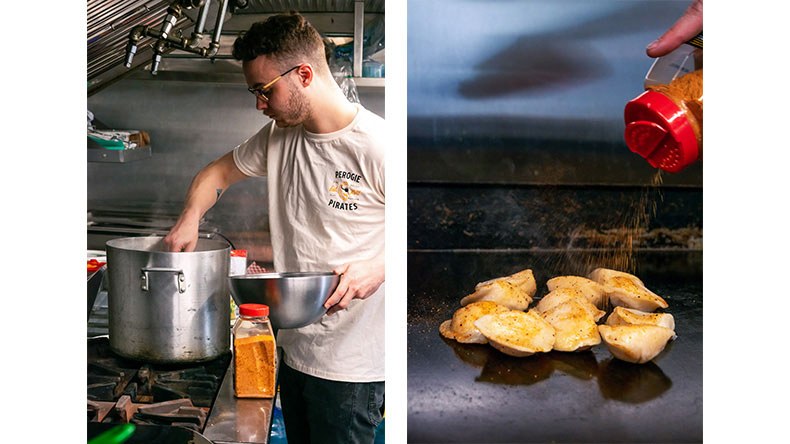 For both Joel and Mariana, they need to run point-of-sale software through a tablet or smartphone and carry a payment processing terminal. It's important to be able to connect wirelessly as their trucks can be at any location across Saskatchewan at any given time.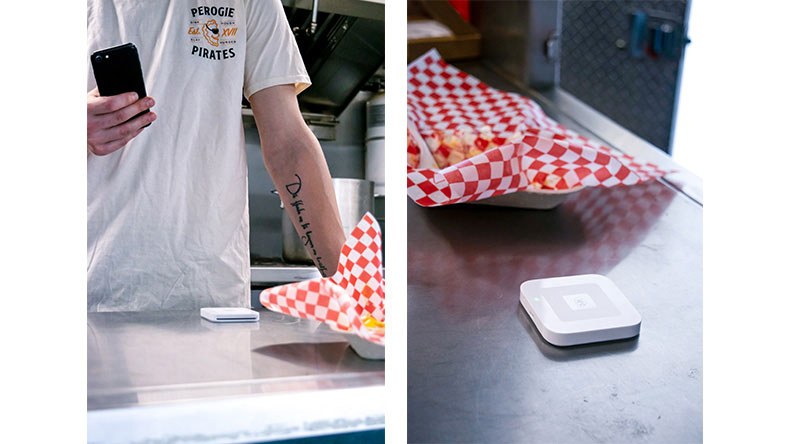 Social media is also a key component of running their businesses. Joel and Mariana have both found the most success using Facebook and Instagram. These platforms allow them to stay engaged with their customers and keep them updated with where their trucks can be found. Mariana loves to be able to tell a story through photography and writing, sharing her process and beautiful creations with her followers.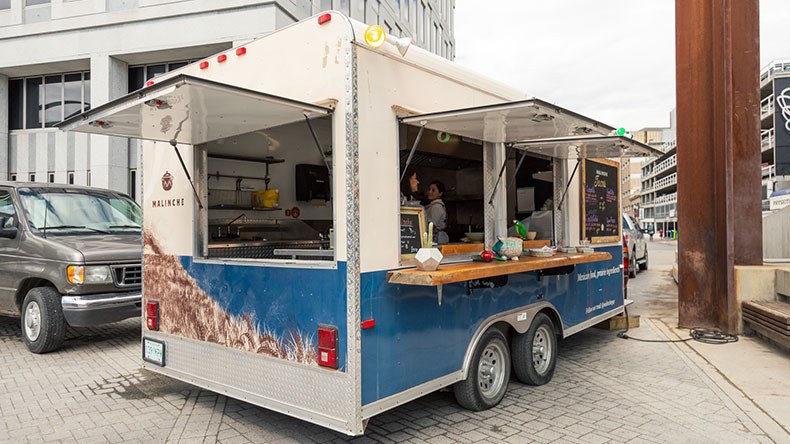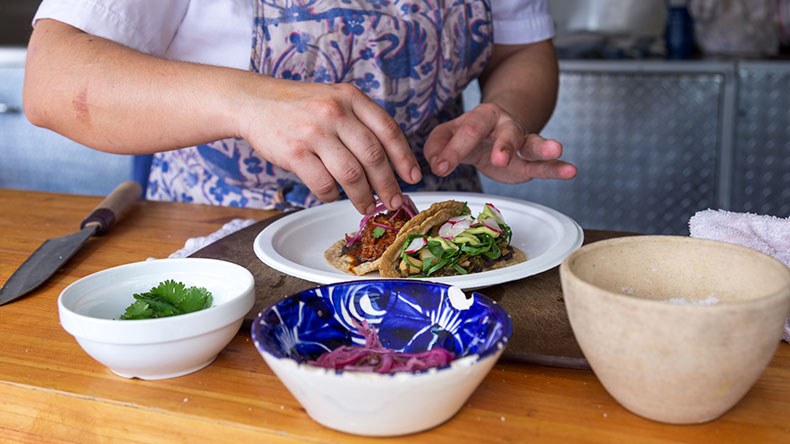 For Joel, advertising his events and getting to know other entrepreneurs in the province through social media is big. Social media and strong branding help him keep the Perogie Pirates name out there year-round, allowing him to steer away from being a seasonal business. He was given advice by a fashion designer friend in Toronto that resonated with him and has helped shape his career and start out strong when taking over the Perogie Pirates business: "There is always room to grow and get better, but time is wasted doing that when your starting point is weak."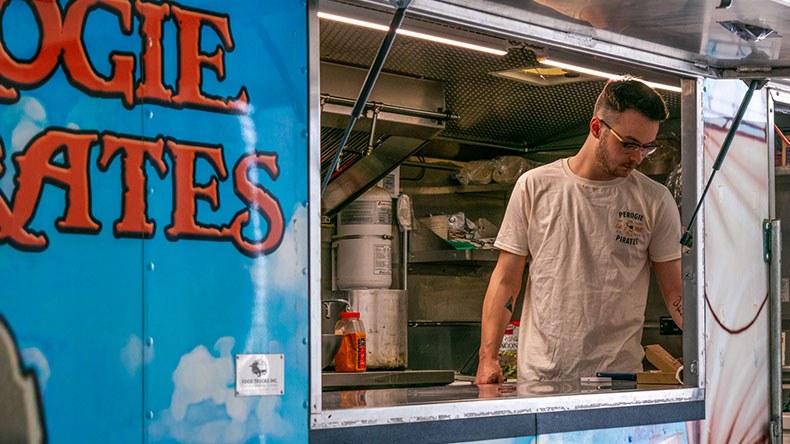 Community involvement is important to Perogie Pirates—their slogan is "More Than a Food Truck." They donate a portion of their proceeds to the Saskatoon Housing Coalition throughout the summer and maintain a strong sense of community. They also partner with local businesses yearlong to create something special for Saskatoon.
It takes a lot of hard work and dedication to be an entrepreneur, and Joel and Mariana have both done a fantastic job in the food truck world, overcoming the struggles of what is often a seasonal business. Mariana likes to take it day by day, one foot in front of the other. Her grandma's motto was "If you can dream it, you can achieve it", but she never mentioned to Mariana the planning that is involved. So Mariana has created a more realistic motto for herself: "if you can dream it, plan it. If you can plan it, you can achieve it," and that's the biggest thing she's learned this past year.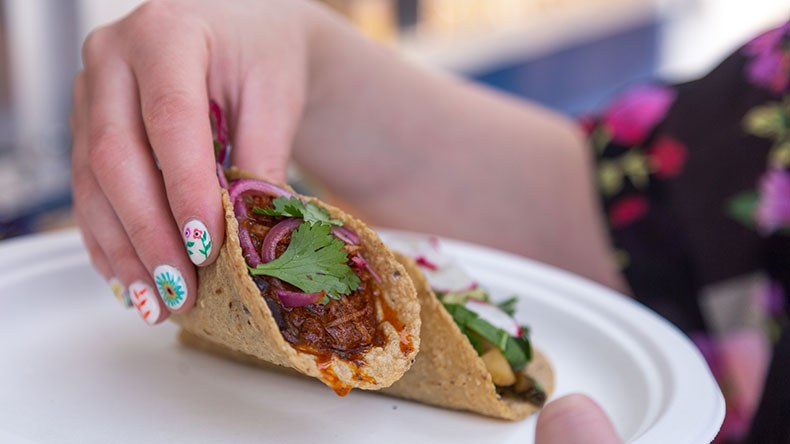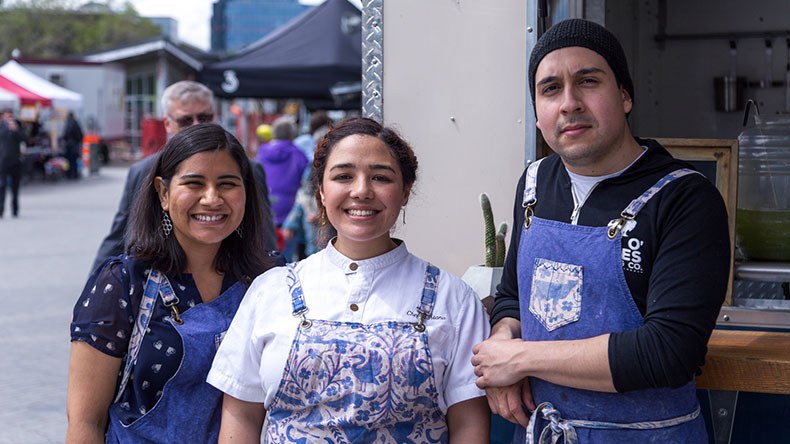 Perogie Pirates: Facebook and Instagram.
Malinche: Facebook and Instagram.