Why we wrote this

As a business, hosting a speaking event can be a great tool - to grow your business' network, get introduced to new potential customers, and gain increased exposure for your products and/or services. Want to host your own networking event? We're glad to assist—SaskTel wants to help Saskatchewan businesses grow and prosper. So, we put together a complete step-by-step guide on how to plan a successful speaking event in Saskatchewan - and it's completely free! Download it here.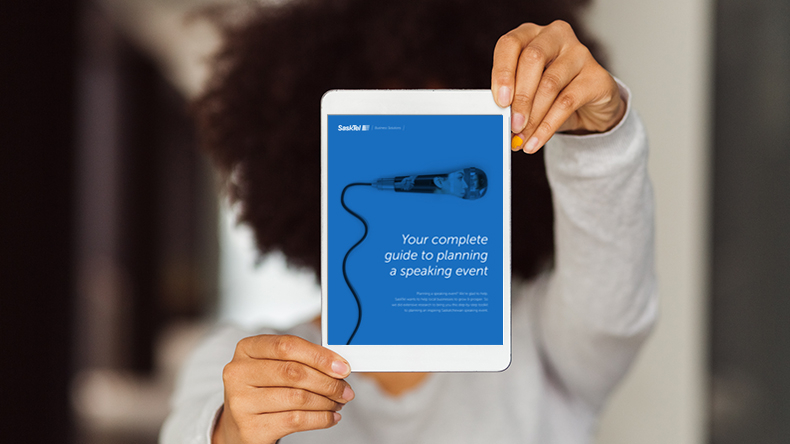 What's inside the guide

Speakers & Venue

Learn how to secure the first two key pillars of a speaking event: your speaker(s), and your venue. We'll help with how to plan your budget, event theme, timelines, and what criteria you should look for when selecting a venue.

Spreading the Invites

You'll get a checklist to help with promoting your event, and tips on how to create key marketing assets including press releases. Social media is a great asset for event organizers—we give tips on how to promote your event on each social media platform. Also included: a guide to writing your event script.

Showtime: Day of the Event

On the big day of your event, things will inevitably be hectic. This section includes plenty of detailed guidance about planning your event setup, considerations for audio/visual technology, how to welcome in attendees, and how much you should rehearse (hint: do a tech rehearsal, not just your script).

Highlights & Post-Event Follow-ups

Think your event ends when your attendees walk out the door? Not quite! Your post-event follow-ups should include sending thank-you's, collecting feedback, sharing highlights, and more. Even better - we show you how you can turn event attendees into potential customers.

...and lots of checklists!

We designed this guide to be read now, later, bookmarked, shared, downloaded, printed, passed on, you name it—with lots of handy checklists, key tips, and local Saskatchewan resources. If you find it helpful, share it with your friends or colleagues!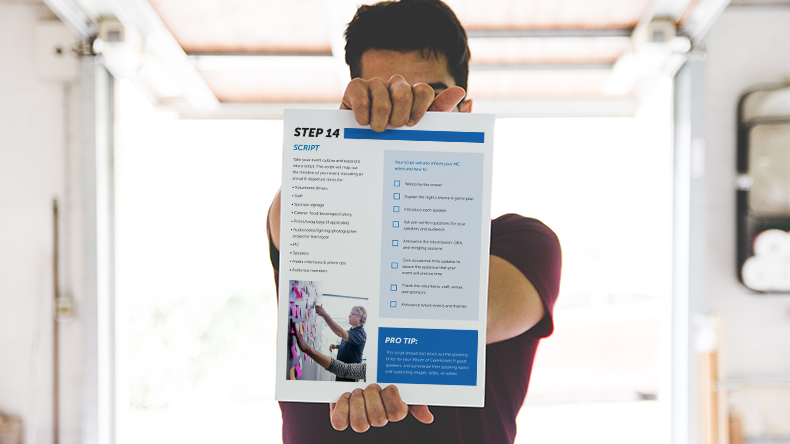 Who we wrote this for

For entrepreneurs & small businesses: Hosting a speaking event isn't just for large companies with big pockets. As a small business owner, building a network is key—consider bringing together fellow entrepreneurs/small business owners and hosting a small-scale event to share your knowledge with your community.

For non-profit organizations: Many speaking & networking events in Saskatchewan are hosted by non-profit organizations. Events are a great opportunity to bring together your community and encourage action for a common cause.

For leaders & professionals within large companies: For many medium- & large-sized companies, especially B2B organizations, event planning is a common task and opportunity to touch basis with your customers. Even if you've planned an event before, this guide contains detailed tips and checklists that can help even the most experienced event organizer.

For future event organizers: Even if you don't fit one of the above categories, you may one day find yourself in the position of organizing a speaking event. Whether you're in charge of finding one inspiring speaker or planning a full-day conference lineup, bookmark this guide and save it for later as your handy companion.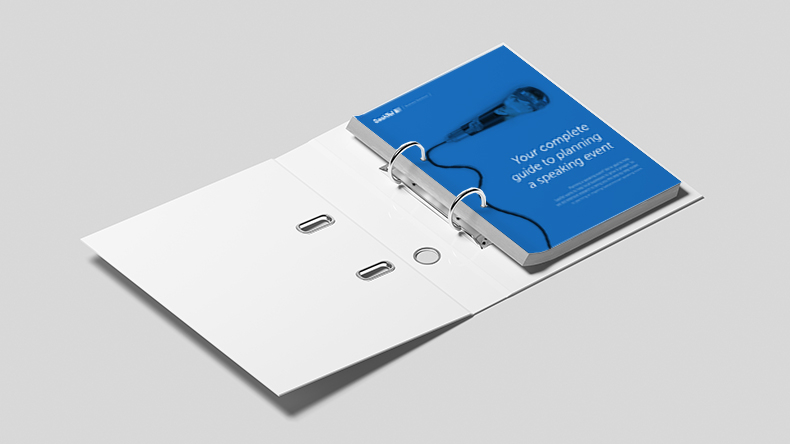 Tell us about your event!

Have you read the guide and are you well on your way to planning your speaker event? We want to hear about it! Every month, we publish a roundup of upcoming speaker & networking events in Saskatchewan. Send us your videos and event details via Facebook Messenger, and we'll review them to potentially include in our monthly blog post.

Congratulations—your speaking event is making Saskatchewan an even better place to live and work!